Aaah Summer! You elude us all year and we can't wait to have you back! As much as we curse the winter months for their dryness and its effect on our skin – the summer presents different challenges.
Let's be clear – there is no such thing as a healthy tan! A tan = skin damage. All skins will darken or burn from sun exposure, so wear a 25 SPF or higher daily for hands, face, neck and décolletage. If you like to wear shorts or capris, don't forget the lower legs – a common area where skin cancer develops. When at the beach a shot glass full equivalent of sunscreen. Apply generously and re-apply every two hours or after swimming.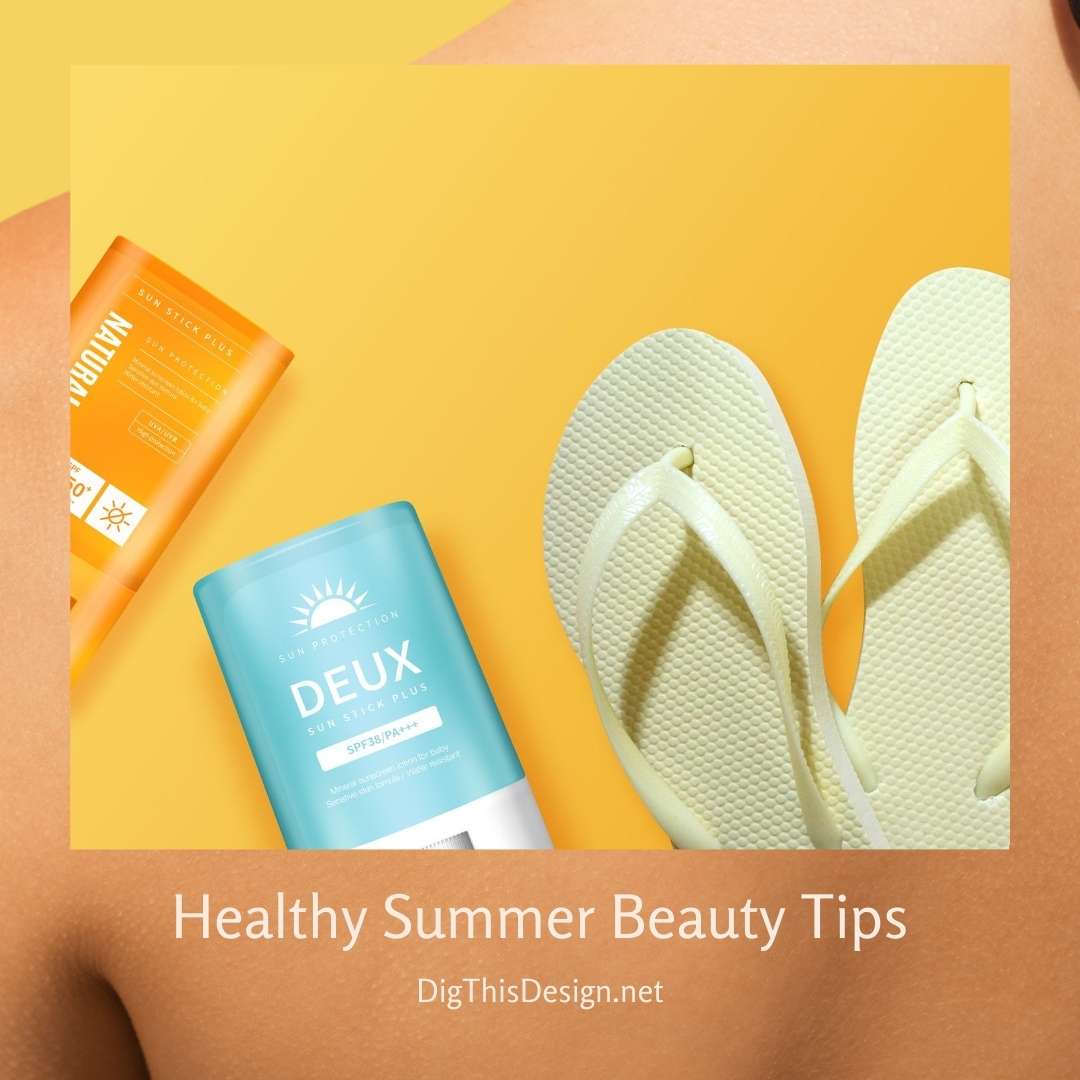 Please fake, don't bake. If you are wearing sun protection, but still crave that glow – try a gradual self tanner. Self tanners have come a long way from the orange streaky formulas of the past. For best results exfoliate and moisturize the areas a day before applying.
We all love what sun, salt and spray do to our hair – hello beachy waves! But it can be damaging and drying too. The powerful rays of the sun can fade and alter your hair color. If you color your hair, cover your head with a hat or colorful scarf. Try an overnight conditioner or hair masque once a week to restore moisture. For a beach day, comb in argon oil or conditioner and coil hair into a pony tail. Wash and style at end of day.
Makeup for summer should be different than your winter palette. Think sheer and natural. Switch to a lighter moisturizer. Ditch the heavy foundation and thick overnight creams. Try a tinted moisturizer with SPF (I love Eminence Tinted Moisturier SPF25 and Clinique Super City Block 40 SPF). Have your eyelashes tinted for a no-makeup holiday or apply waterproof mascara and eyeliner for when the humidity is high. Skip bronzers and try a peachy blush.
Be diligent about facial cleanliness in the summer months. Germs thrive in warmer environments and when we perspire we wipe our faces more. Combine that with high cell phone usage and you have a perfect breeding ground for pimples along the jaw and cheek to develop. Wash face morning and night.
Now is the time for a pedicure! Ditch the dry, cracked paws for sexy summer feet! Have your nails buffed or try one of the many colorful polishes available everywhere. Show them off with some open toed shoes or sandals.
Yes, its summer! Eat lighter. Get outside. Wear a hat. Show a freckle. Smile!
Written by: Ann Morrison, Wardrobe Consultant & Fashion Blogger
About the Author
Ann Morrison is the owner of RealStyle and likes to blog on fashion and beauty. She is happiest in the closet – providing makeovers and fashion advice to men and women. RealStyle also offers Professional Organizing services for home or office. Ann is an amateur photographer, vegan and likes to keep fit. Follow her blog on WordPress.com or go to http://www.eminenceorganics.com/en-us/.
Images Courtesy of Canva.
Share This Story, Choose Your Platform!