A defining feature of the home's outdoor spaces, the backyard carves out a dramatic focal point in setting a mood with design elements that reference interior details. Incorporating a pond into your backyard gives it a theme to run with and enjoy.
Here are several inspired natural looking ponds for either a suburban or urban backyard giving you the feel of the peace that living rustically will encourage.
Backyard Ponds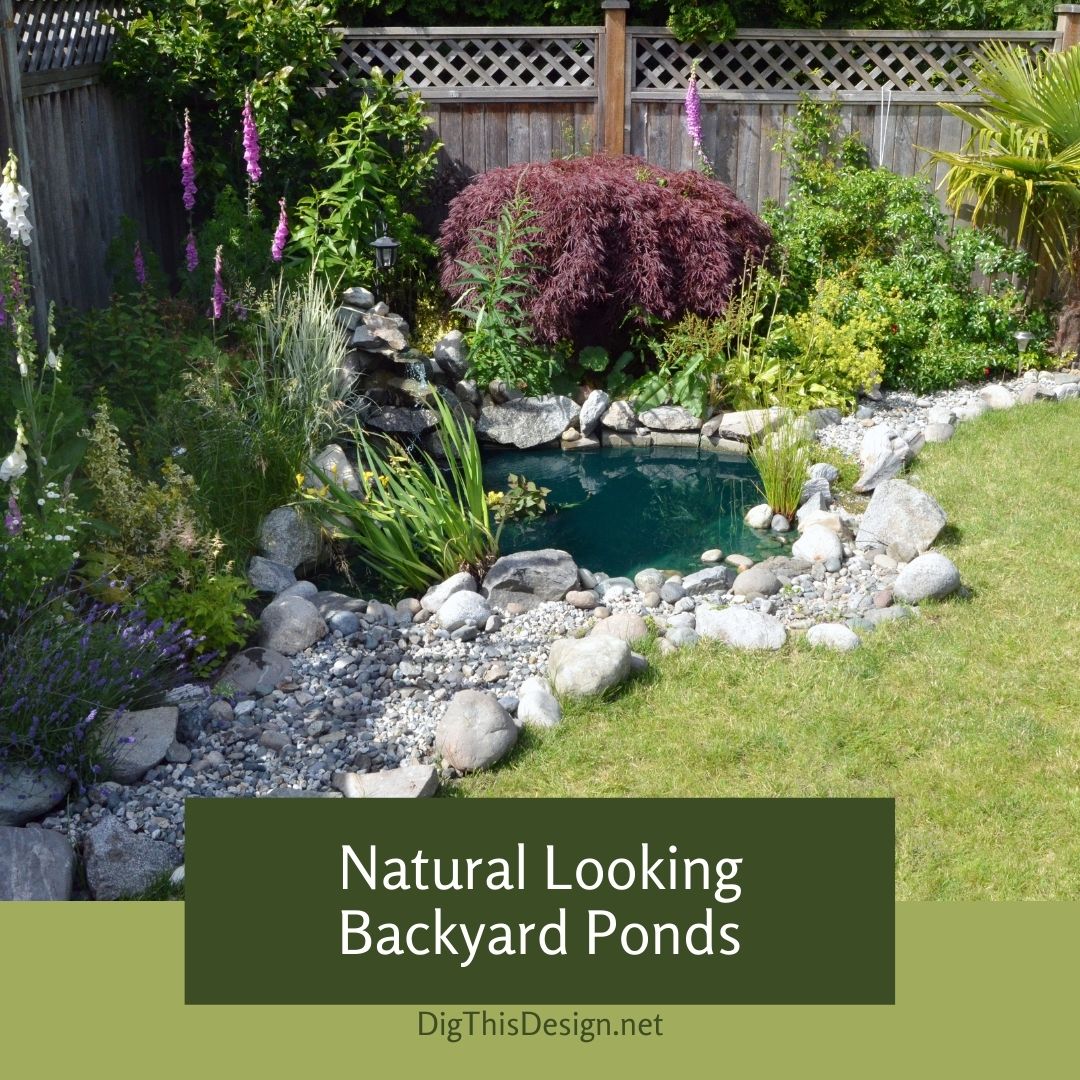 A backyard pond really inspires the vitality of life of nature with it's greens, fish, and ducks. If you have stone all around, it gives it a sense of privacy and seclusion, taking you away from the elements of the city.
If you have the space, a backyard pond and waterfall replicate the beauty and tranquility of a natural looking waterfall. An all natural looking backyard pond is a great inspiration for either an already rustic backyard or an escape from urban life.
If you are already in the elements of nature finding or making your own natural looking backyard ponds may be a little bit easier. You have the space to inspire any of your desires.
Another example is to manipulate a natural backyard pond into a normal suburban backyard. It utilizes the greens already present from the trees and builds around the pond, giving it a sense of privacy away from all of the noise and elements of the neighborhood.
A natural looking backyard pond is a creation derived from the elements already present. The trees, bushes, and overgrowth create a haven of nature around the pond with lily pads and quiet.
Images Courtesy of Canva.
Share This Story, Choose Your Platform!