About The Dig This Design Blog
Dig This Design is a blog created by the national award winning interior designer, Patricia Davis Brown, NCIDQ, ASID, CKD, CBD. Patricia's inspiration behind the blog's theme, "All Things Design" was to share not only her work as an Interior Designer, but to share all of her passions on design. Her desire is to inspire conversation in the creative world. The topics offered by Dig This Design are DIY inspirations, Interior Design, Seasonal Designs, Décor & Furnishings, Architecture, Technology, Art and Fashion. Most people digging any of these topics dig all of them, so she wanted to create a blog that has no boundaries, representing ALL things DESIGN!
Patricia and her team work hard at shaking things up with her "WTF Design" design reviews and "Clean Drink Happy Hour" videos where we mix healthy cocktails paired with healthy appetizers. The weekly posts are topics consistent with the category headings, which is why the readers keep coming back. Dig This Design offers downloadable content in the form of a DIY guides for the "Do It Your Selfers". Our "Design Tip" videos offer her professional know-how to DIY-ers. Subscribers receive tips on themed decorating and entertaining throughout the year.
Dig This Design's audience are those people who are looking for visual inspiration for home design and architecture.  The viewers are savvy about clean living and sustainable products. Other design professionals check-in for product information, reviews and tips such as lighting design to bring to their businesses.
The Dig This Design team covers press events at industry shows bringing the latest products, style trends and brand technologies to the readers. Her interviews with artisans and celebrities offer a visual appeal to the audience.
About Patricia Davis Brown
Patricia,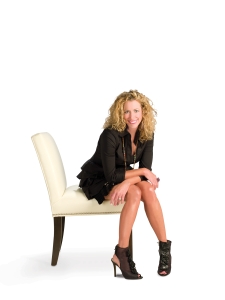 like her blog, is not a one-dimensional designer, which is evident in her accolades of 15 national design awards. Over a 28 year career in the industry, she has carved a niche in several areas of design. Licensed in interior design and certified in kitchen and bath design, she offers a full menu of design services ranging from whole house interior design, kitchen and bath design, lighting design, full remodels, commercial design and universal (ADA) design.
Her design network of services, www.ProfessionalKitchenandBathPlans.com a virtual design company and www.PDBHomeStore.com an e-commerce site specializing in home furnishings and accessories, makes her designs and knowledge in the industry accessible to all.
Patricia is a sought after speaker in the industry and has been published in many publications as seen on her press page, http://patriciadavisbrowndesigns.com/press.html. She writes for such publications as QuinStreetinc, Relaxed Remodeler, and eHow.com talent offering design tips.