Ah, summer—the season of sunshine, laughter, and good times. It's the perfect time to celebrate life and, of course, birthdays! While kids get all the attention when it comes to birthday parties, who says adults can't have a blast too? If you're looking to throw a memorable summer birthday bash for yourself or a loved one, you're in luck!
In this blog post, we'll explore some exciting summer birthday party ideas that are sure to make your inner child jump for joy.
Fun Summer Birthday Party Tips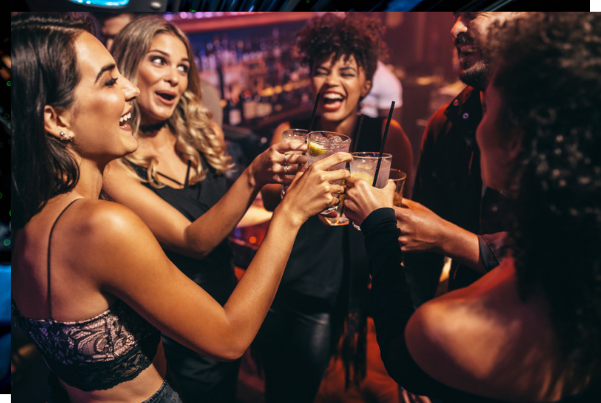 Beach Bonanza
What better way to celebrate a summer birthday than with a beach party? Grab your sunscreen, beach towels, and a cooler full of refreshing drinks, and head to the nearest sandy shore. Set up some beach games like volleyball, frisbee, or even a friendly sandcastle competition.
Don't forget to bring a portable speaker to blast your favorite tunes and dance the day away. Cap off the evening with a bonfire, toasting marshmallows, and watching the sunset over the horizon.
Tropical Luau
Transport yourself to a tropical paradise by throwing a Hawaiian-themed luau.
Decorate your backyard with colorful leis, tiki torches, and vibrant flowers. Encourage your guests to dress in their best Hawaiian shirts and grass skirts. Serve up delicious tropical cocktails like piña coladas and mai tais, and tantalize everyone's taste buds with a buffet of Hawaiian-inspired dishes.
Complete the atmosphere with some lively hula dancing and a limbo competition.
Outdoor Movie Night
For movie lovers out there, an outdoor movie night is the perfect way to celebrate a summer birthday.
Set up a large screen and projector in your backyard or a nearby park, and create a cozy seating area with blankets, pillows, and comfortable chairs. Pick a selection of classic movies or the birthday person's all-time favorites, and don't forget the popcorn and snacks!
Enjoy the cool evening breeze as you laugh, cry, and cheer together under the starry sky.
Sports Extravaganza
If you're a sports enthusiast, why not turn your birthday party into a sports extravaganza?
Rent out a sports facility like a basketball court, soccer field, or tennis court, and organize friendly competitions or mini-tournaments. Make sure to have a variety of sports available to cater to everyone's interests. After working up a sweat, cool off with some refreshing drinks and a celebratory barbecue.
It's a winning combination for a memorable birthday party.
Farm-to-Table Feast
Embrace the beauty of the summer season by hosting a farm-to-table feast.
Find a local farm or farmer's market where you can source fresh, organic produce and ingredients. Set up a long, rustic table outdoors, adorned with beautiful flowers and natural elements. Hire a chef or put your culinary skills to the test by preparing a delicious, farm-inspired menu. From grilled vegetables to farm-fresh salads and homemade pies, indulge in the flavors of the season while enjoying the company of friends and loved ones.
Adventure Park Fun
For thrill-seekers and adventure enthusiasts, a day at an adventure park is the perfect birthday celebration.
Whether it's a water park, an amusement park, or an outdoor adventure course, there's something for everyone. Ride the roller coasters, conquer the zip lines, or challenge yourself on an obstacle course. Don't forget to capture fun-filled moments with plenty of photos and selfies!
Summer birthdays for grownups are a fantastic opportunity to let loose, have fun, and create unforgettable memories. Whether you prefer a relaxing day at the beach, an adrenaline-fueled adventure, or a themed gathering, there's no shortage of exciting options. So go ahead, and embrace your inner child.
Other posts you might enjoy:
Throwing A Party? Use These Emojis To Talk About It
Gift Concert Tickets in a Creative Way Idea
Share This Story, Choose Your Platform!