Today, using emojis is considered one of the most common communication tools on the Internet, especially on social media platforms. And these ways of connecting play a crucial role in today's digital conversations. Using this gives extra emotions to your messages or social media posts, conveying rich emotions in just 1-2 characters. More than this, it enhances the vibes of your conversation with other people. 
It can also add a flair to every fun moment you're planning with your family and friends. It includes the much-awaited house party you're about to throw. There are many ways to talk about it, from using the partying face emoji and the clinking glasses emoticon to the 8-ball emoji. Allow us to share some more tips on what and how to use these party emojis.
Here is the list of the best emojis for your upcoming house party: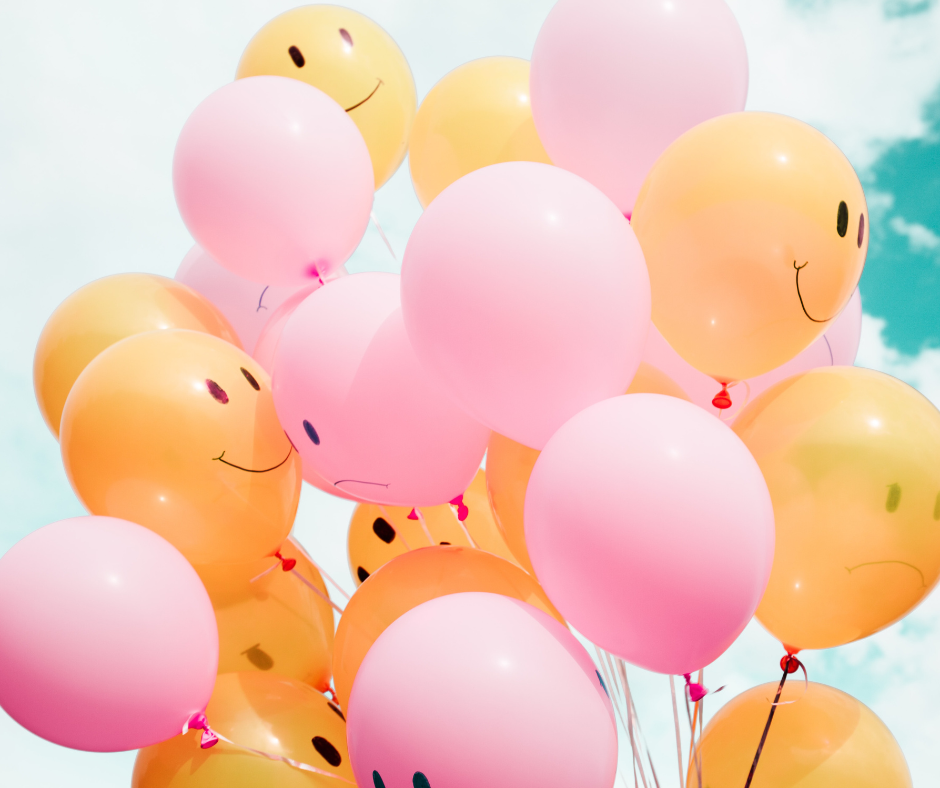 1. The Partying Face Emoji 🥳
This yellow face emoji has a party hat on the right side of its head and blows a party horn with confetti on its face. Frequently used for celebrating various occasions like birthdays, triumphant events, and many more, this is one of the most common and widely-used emojis for partying or simply having a good time.
2. The 8 Ball Emoji 🎱
This emoji shows you a line 8 billiard ball, originally made to create an emoji referring to billiards games, a player in the pool, or leisure activity. Today, it also refers to inviting other people to a house party while enjoying a game of pool and other leisure activities. So go and ask your friends to play and party today.
3. The Balloon Emoji 🎈
This red balloon on a string is also one of the go-to emojis that displays or refers to a party. As a must-have party accessory, we often use these emojis in a conversation to convey celebrations and congratulations. We also use it on the Internet today to portray fun and excitement.
4. The Clown Face Emoji 🤡
The face of a traditional party clown with white face paint, a red nose, and a big smile, this emoji usually refers to kiddie parties or a birthday party celebration. You can also use it to portray a circus or any funny moments that may or have occurred. Clowns are typically entertainers in the real world, so that's why this emoji also serves as a symbol of excitement and enjoyment. 
5. The Wrapped Gift Emoji 🎁
This emoji depicts a present or a gift. It refers to a present traditionally given to people celebrating their birthday or someone who achieved a milestone, or it could be a gift for any holiday occasion. This emoji is an excellent choice to display celebration and is often on social media to ask your friend to bring you a gift when you invite them to your party.
6. The Birthday Cake Emoji 🎂
Of course, no one can forget this emoji. The birthday cake emoji looks like a big chocolate cake with a candle on its top. It typically refers to a person who celebrates a birthday party or occasion. On social media, they used this to inform their friends and family about an upcoming birthday party in the coming days. Are you having a birthday bash and want to invite friends? Use this emoji now!
7. The Clinking Glasses Emoji 🥂
With two flutes of sparkling cold champagne clinked together, this emoji represents the context of celebrating a birthday, holiday event, and other special occasions. It may also be a congratulatory remark about a successful event and other achievements. So if you plan to have a house party to commemorate and share your success with others, use this emoji and invite your friends and loved one's today.
8. The Wine Glass Emoji 🍷
This emoji displays a wine glass full of red wine inside. Wine is an alcoholic drink that comes from fermented grapes. In the internet world, just like the clinking glass, we use this emoji in inviting friends for a drink, enjoying a romantic date night with your special someone, or having a party celebration. And just like the old saying, wine a little, and you will feel better. So ask your friends to bring a bottle now.
9. The Bottle With Popping Cork Emoji 🍾
Displays as a bottle of champagne and cork popping out with its bubbly content, these popular emojis are often used as a sign of celebration at birthday parties, newlyweds, and getting an outstanding achievement such as winning a contest. That is why we often see car racer drivers splash a bottle of champagne after being proclaimed a winner. Do you have a recent accomplishment that must be celebrated? If yes, let's open a bottle and have a party tonight! 
10. The Fireworks Emoji 🎆
The image of exploding fireworks in the sky is an emoji commonly associated with celebration and success. On various social media platforms, this is used to express excitement, happiness, and congratulations. But initially, these emojis are invented to represent the celebration of New Year's Eve. It would be best if you used this emoji whenever you want to share your success with others and invite them to a party.
11. No One Under Eighteen Emoji 🔞
We probably all know this sign in real life. These emojis display a circle with the stroked number 18 inside it as a warning sign signaling that something is restricted or people who are not 18 years old and above cannot enter a particular place. In short, minors are not allowed. You can use an emoji seriously or jokingly to prevent "kids" in an event or place. So if you want to have an outrageous party tonight that minors cannot be allowed, use this emoji to remind your visitors.
Final Thoughts
If you are celebrating a birthday, reaching a milestone, or want to enjoy a night of food and drinks with your friends, throwing a house party will be a good idea. And with the list above of cool emojis, we hope this might help you entice your friends to attend this celebratory event. You can use these emoticons in your social media posts to show the world how much fun you have had.
If you want to know more about emojis, visit EmojiGuide.com!
Other Posts You Might Enjoy:
Share This Story, Choose Your Platform!