With spring already here, it's time to stash away those dark winter colors. Spring is the best time to have fun with your manicure and pedicure with so many options out there! Here are our Top 5 Trendy Spring Colors and Designs for Nails!
Half-Moon Manicure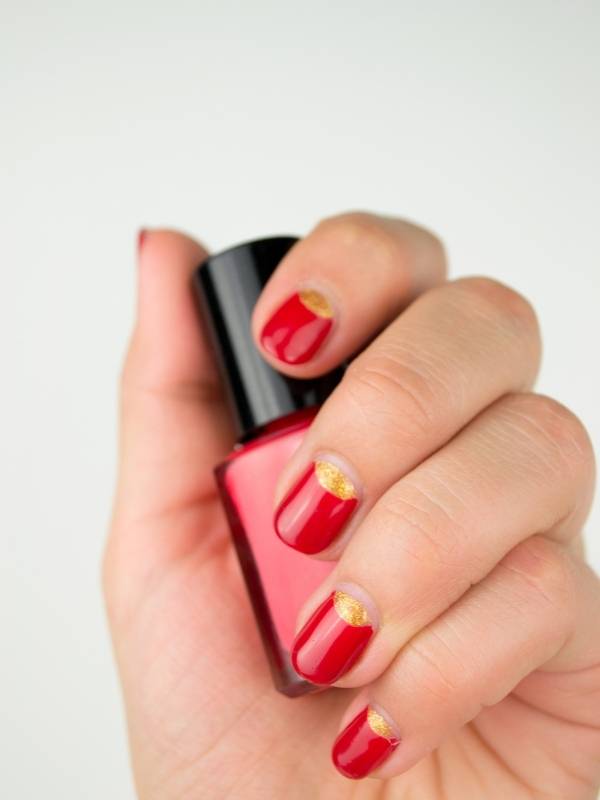 The half-moon manicure is definitely a new trend that has taken off. To achieve this style you can opt for a half-moon shape on the tips of your nails or on the bottom part of your nails. Experiment and have fun mixing and matching different colors!
Colorful French Manicure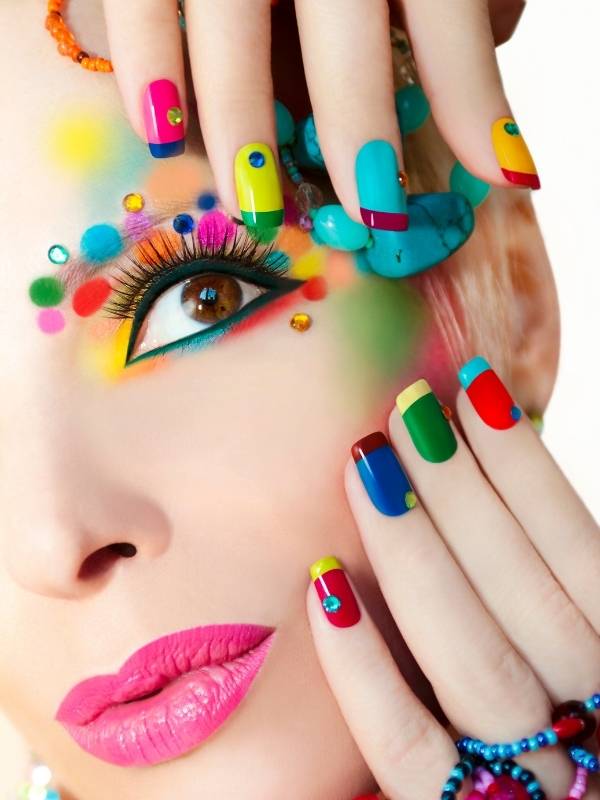 Gone are the days of a white and nude French manicure. Women now are experimenting with many different colors and styles. To achieve this look with straight lines, use tape to separate the two colors and to create clean lines. Don't be afraid to experiment with different colors!
Three-Dimensional Add-Ons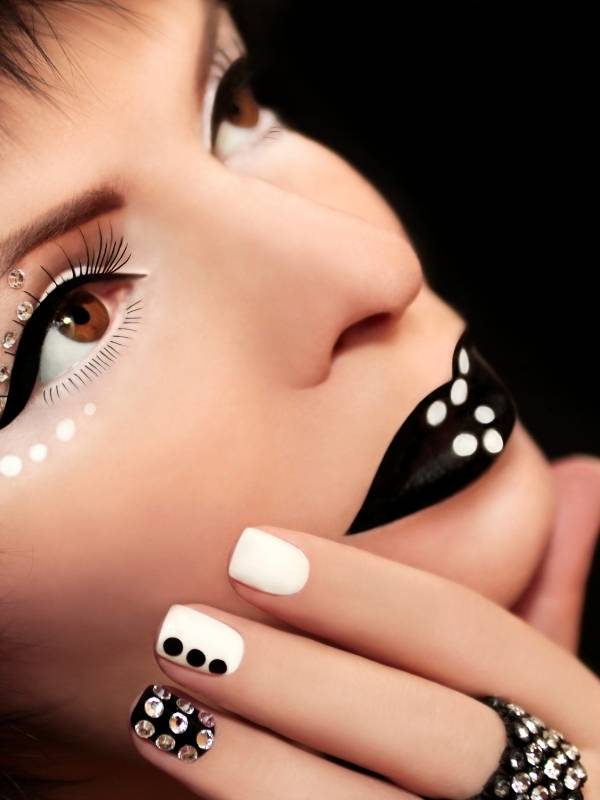 Women everywhere are blinging out their hands and feet by adding rhinestones and gems to their nails! The best part is you can easily create this look at home! All you need are rhinestones, top coat, a toothpick, and a little bit of water. Here's how to get the look. First, paint your nails as you normally would and then add on a top coat. Slightly dip the tip of toothpick into water and pick a rhinestone using it. Place the rhinestone on top of your wet polish. Last, after you are fine with the placement of the rhinestone add another topcoat over your nail and let your nails dry.
Glitter Manicure
Allover glitter was definitely a trend of winter 2013. However, women are bringing this trend back just in time for spring 2014 with low-key glitter. The best way to follow this trend is to use glitter on the tips of your nails or on one finger. You can also try this trend on your toes!
Pastel Colors Manicure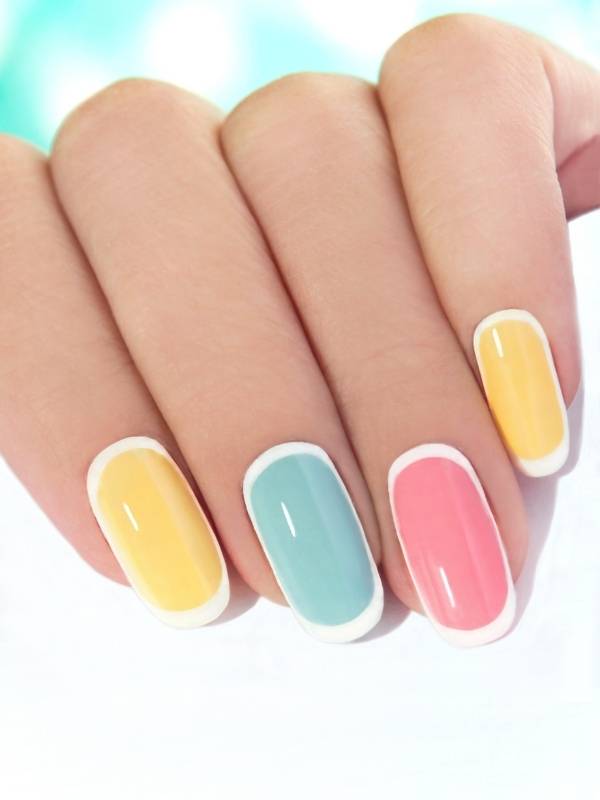 Now that spring is here, bright colors are starting to come back. To preserve your manicure and pedicure and to prevent chipping, always use a base coat and a top coat.
Written by: Sharan Kaur, FizzNiche Staff Writer
Images Courtesy of Canva.
Share This Story, Choose Your Platform!