It's been said that diamonds are a girl's best friend. Well I think it's safe to say a cute and sexy sandal is a close runner up. Just think about Sex And The City's Carrie Bradshaw whose expansive shoe collection was out of this world. Sure you may not be able to afford them all, but who wouldn't fall in love with her feather Jimmy Choo sling backs or the silver Manolo's she had to register for after losing them at a house party.
Sandal Fashion Trends for Summer 2014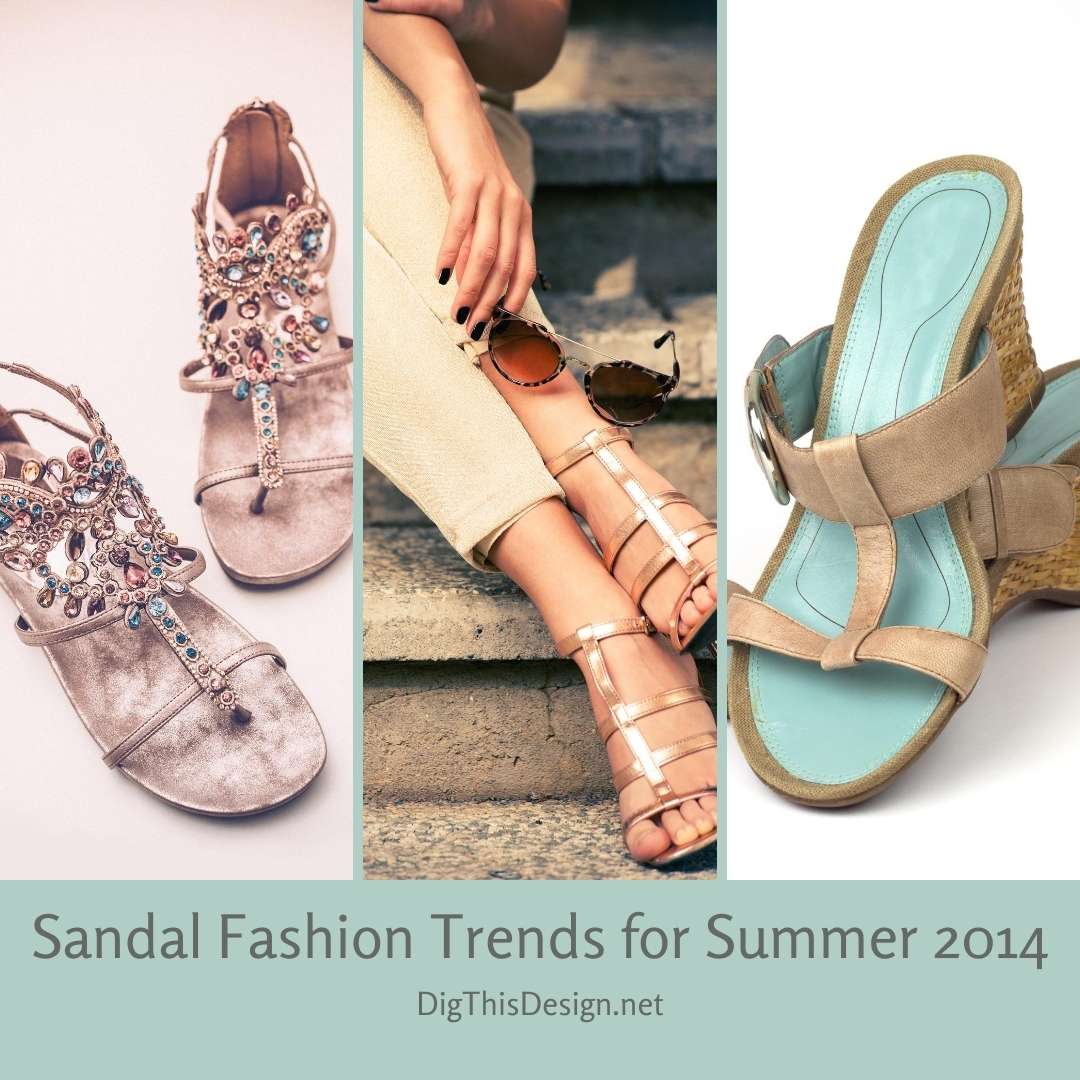 While sales of most things have plummeted thanks to the recession, footwear sales have gone up tremendously in comparison to the same period last year. Yes, buying shoes for many is like kryptonite. It's like an addiction that just won't quit, because long before there were spiked heels with exotic names like Louboutin became an object of desire, ladies have been shoe-crazy.
When people try on apparel, including shoes the brain experiences serious mood- boosting. "The neurotransmitter dopamine is released, providing a feel-good high, similar to taking a drug," says Martin Lindstrom, a branding expert for Fortune 100 companies and author of Buyology: Truth and Lies About Why We Buy. "The dopamine increases until you swipe your debit card."
Now that it's almost summertime, what better way to show off your well- manicured toes than with a fun pair of summer sandals. Sandals offer lots of versatility with their style, craftsmanship, materials and the decorative art used to make them. They can be simple or elegant, multi-colored, have a sole made of rubber, leather, wood or even rope. It may cling to the foot by a thong which goes in between the first toe, a strap, lace or latchet that passes over the arch of your foot or around the ankle. For those who love wearing heels, low or high, there's even sandals for you too.
Reference:
Cosmopolitan (n.d.). Women and Shoes: A Love Story. Retrieved from http://www.cosmopolitan.com/celebrity/fashion/women-love-shoes
Written by: Jamacia Magee, FizzNiche Staff Writer
Images Courtesy of Canva.
Share This Story, Choose Your Platform!