Decorate your Dining Room with just the right accessories that will give your ambiance a summertime feel. These dining room additions from Woolrich Home will bring a natural balance to your decor.
Dining Room Accessories from Woolrich Home
Set your table with new dinnerware and fresh flowers to add a touch of summer to your dining room.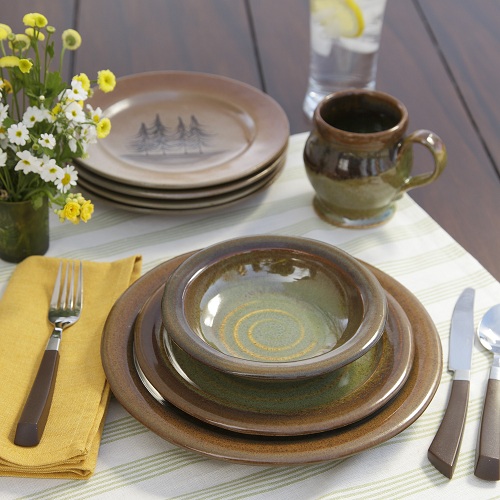 Woolrich Home pottery, made in Wisconsin, celebrates the beauty of nature with dinnerware that is hand-crafted and hand-painted, and then finished with a natural mossy green and earthy brown salt glaze.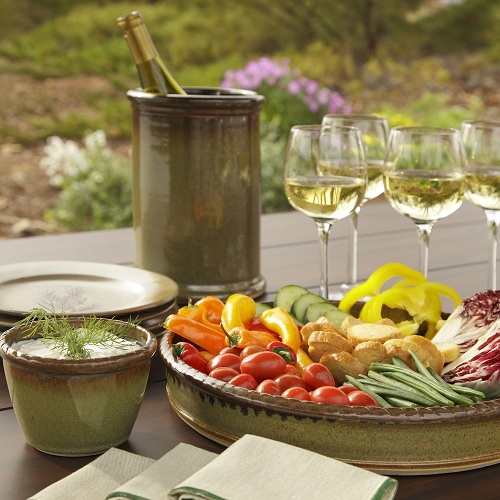 In addition to the Woodland collection of dinnerware, there are also Wine Coolers and Chip and Dip sets to help with entertaining.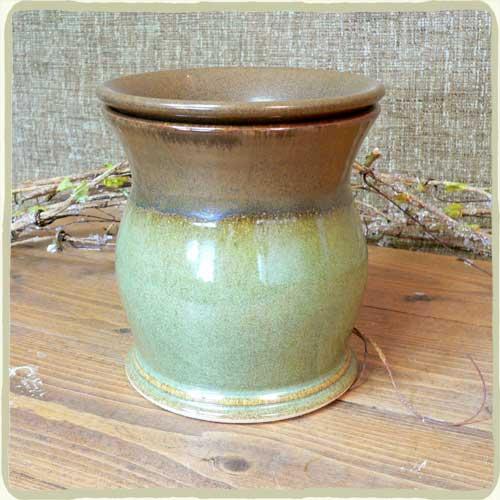 To keep cold dips cool and hot dips warm, Woolrich Home offers a Dip Cooler. Just fill the lower pot with either ice cold or very hot water then place your dip in the bowl on top.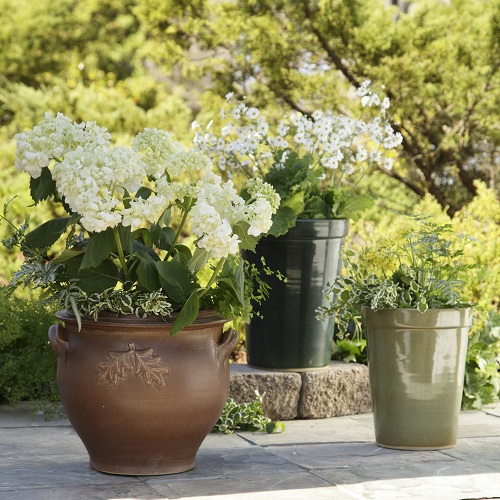 Add fresh flowers to the Woolrich Home Garden Pots and use as a centerpiece on your table or as a cheery accent on the server. The pots are available in a variety of colors and sizes.
Share This Story, Choose Your Platform!