The holiday season is the perfect time for decorating your home. Contemporary holiday decor means pairing clean lines with a casual atmosphere, open spaces, neutrals, and materials inspired by nature. Here are our top three tips for how to decorate for the holidays with contemporary decor.
Candles, Candles and More Candles!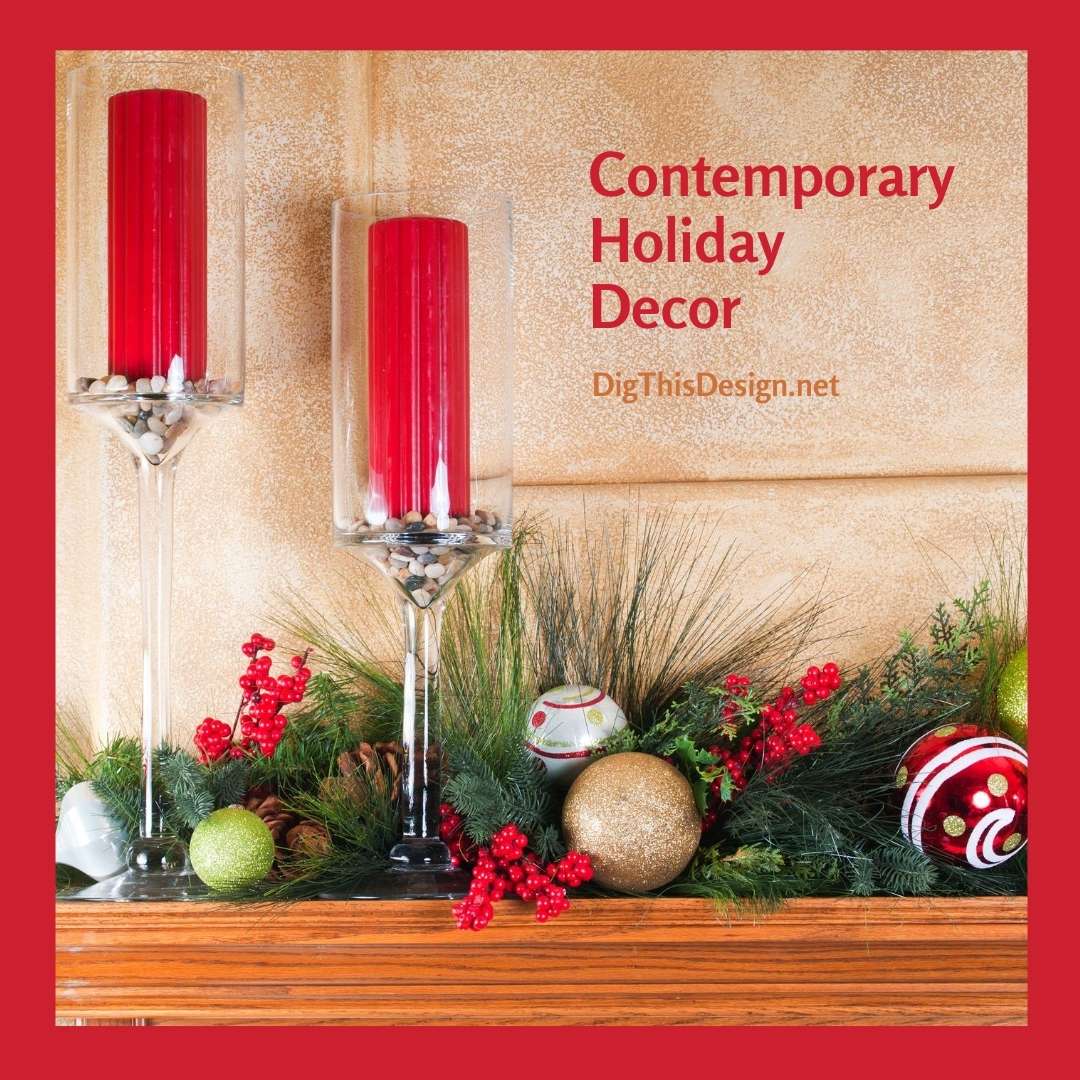 Candles create a feeling of warmth and coziness. Mix and match candles of various heights and styles. The best color candles to use are red, white, cream, and metallic such as silver and gold. Candles also give off much more of a flattering light and create a romantic feel. Candles can be used in every part of the house such as on the mantel, bar and side tables.
Mantel Makeover
The mantel is a great place to incorporate holiday decorations. Bring mother nature into your home by using pine cones, acorns, and branches. For an even better effect, roll the items in metallic paint. You can also incorporate candles and ornaments into the mix. Top the whole look off with garland, either green or metallic, to tie the whole look together.
Nature Inspiration
No holiday is complete without the Christmas tree! To bring the modern feel to the tree use neutral decorations such as whites, metallics and golds. Other ways to bring greenery into your home are with poinsettias, garlands, and wreaths.
Written by: Sharan Kaur, FizzNiche Staff Writer
Images Courtesy of Canva.
Share This Story, Choose Your Platform!