With the end of the year Holidays on their way, it's time to start ordering your holiday inventory if you haven't already. But for start-up retailers, a lot of questions arise. The end of the year holidays can bring in a lot of money than other previous holidays. And how do you make an informed decision without information? Luckily, we have a little advice to help you.
How to Order Holiday Inventory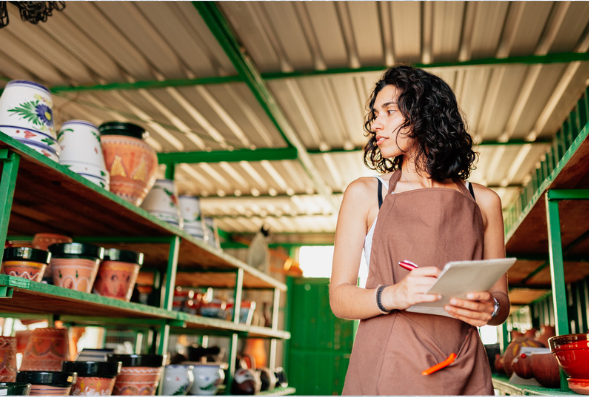 Here are some tips and advice on how to order holiday inventory:
Keep Organized with a Calendar
Planning is good for just about everything. Also, you should make note of all major holidays as well as smaller ones like Cyber Monday and Small Business Saturday. These can also help bring in a flux of business and customers.
For example, if you need to buy custom hoodies in Toronto,  and you need them shipped, you've got to decide to ensure they arrive in time. And if you're ordering for your first holiday season, you might afraid of ordering too much or too little.
Make note of when shipments are arriving to ensure you have enough lead time. You'll want to account for setting up and pricing inventory when it arrives. This is also helpful for customers who want to order ahead of time to ensure it arrives in time for the holidays.
Know Popular Trends When Ordering Holiday Inventory
It's a good idea to be aware of recent trends and popular items. Perhaps an item that sells a lot in your store can be redesigned for the holiday season.
Knowing trends can also help with advertisement. Perhaps on social media, there is a popular trend that can help you showcase your inventory or store. Social Media has become a popular place to learn about new stores and inventory. Take advantage of this!
Ask Others About Their Holiday Inventory Sales
Networking is essential to entrepreneurship and small business ownership. It's a good idea to reach out to others in your field. If you have someone in your industry that you've been admiring, now you have the perfect excuse to reach out. You can also reach out to your 3pla and ask about how much busier they got last year in your area.
Getting to know your vendors, logistics, buyers, etc., is good for your customers. For example, if you get a bunch of late orders, but you and your customers want them before Christmas, your 3pl will go the extra mile to try and get it done if you guys know each other and hang out once in a while.
Finally, remember if, during the previous holidays, you or anyone else noticed any drastic shifts in demographics; if so, were there more or less of the market you're targeting, and finally, was any shift in demographic consistent during all the holidays? This is also applicable to online retailers.
If there aren't any local young entrepreneur organizations in your area, consider starting the first! As 99% of everyone who has ever started their own business can tell you, their first customers were either family or friends. 
Other Posts You Might Enjoy
Tips to Help Manage Holiday Stress
Low-Cost Ways to Spruce Your Home Up for the Holidays
Winter Holiday Season Plants and Flowers
Share This Story, Choose Your Platform!