Holiday plants and flowers are one way that we bring the outside into our homes during the winter months. Not only do these wonderful plants bring colorful greetings to all who enjoy them, but they also improve the quality of the air in our homes.
Additionally, they add aromatic scents to your home which serves to increase endorphins and elevate moods. Many studies have shown that recovery time for patients is greatly reduced when live plants are brought into their rooms. So, for infinite Christmas cheer, bring lots of plants home for the holidays. To get you started, I've listed seven traditional holiday plants and flowers of the season.
Winter Holiday Season Plants and Flowers
Amaryllis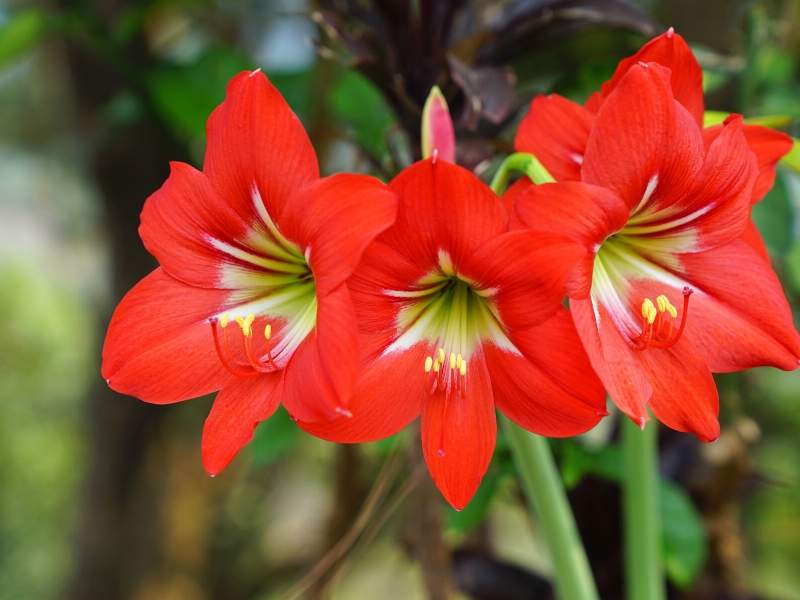 The graceful Amaryllis is an eye-catching addition to your holiday decor. The tall trumpet-like flowers call in the season with a delicate yet bold statement. You can find this flower in other colors, but they are usually found in red during the holidays. Their petals might be solid, striped, or speckled which makes them even more festive.
Christmas Cactus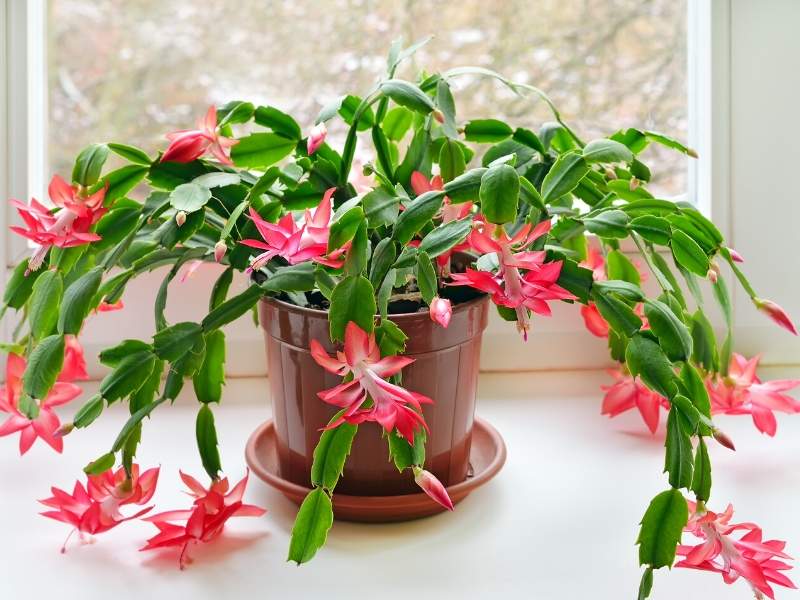 The striking Christmas Catus with its luxuriously bright red flowers and green cacti are a favorite of many. The flowers bloom at the end of the leaves bursting forth with splendor. Interestingly, this flower blooms closer to Thanksgiving but never-the-less it remains a Christmas holiday classic.
Christmas Tree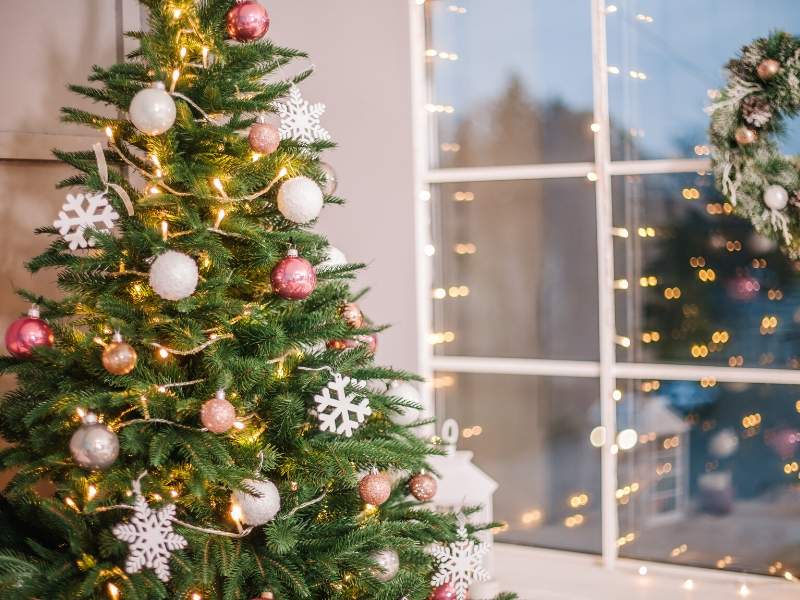 When we discuss holiday plants, we must include the Christmas tree. I'm sure you know there is a multitude of varieties available both as freshly cut trees and the artificial tree. Some favorite types of trees are Douglas fir, Balsam Fir, Blue Spruce, Fraser Fir, Norway Spruce, Scotch Pine, White Pine, and White Spruce.
Holly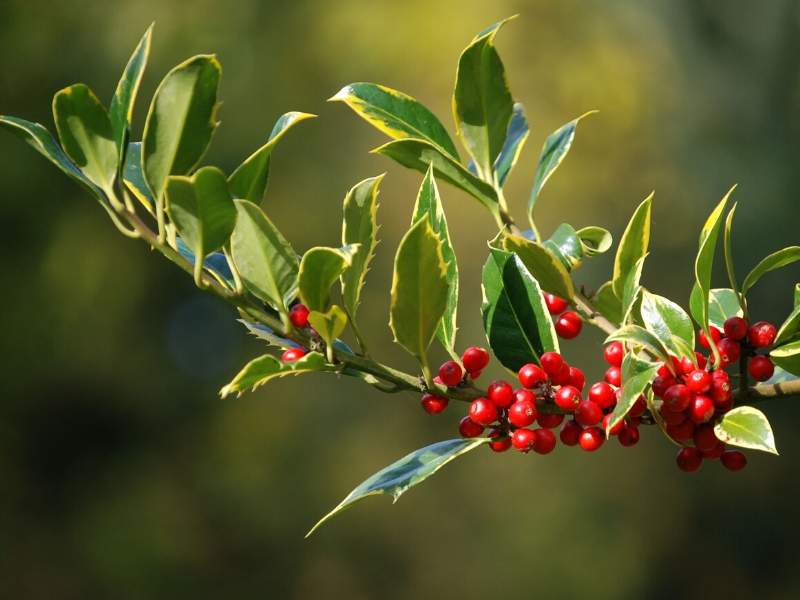 Commonly found in wreaths, garlands, and centerpieces, these berries illuminate the holidays with their petite red berries and lush greenery. You might not find this shrub in a pot to bring inside however, it is widely used for decorations. There are many varieties of holly shrubs from which to choose, but the most commonly used Holly decor is the Winterberry as shown below and the European Holly with its well-known pointy leaves.
Mistletoe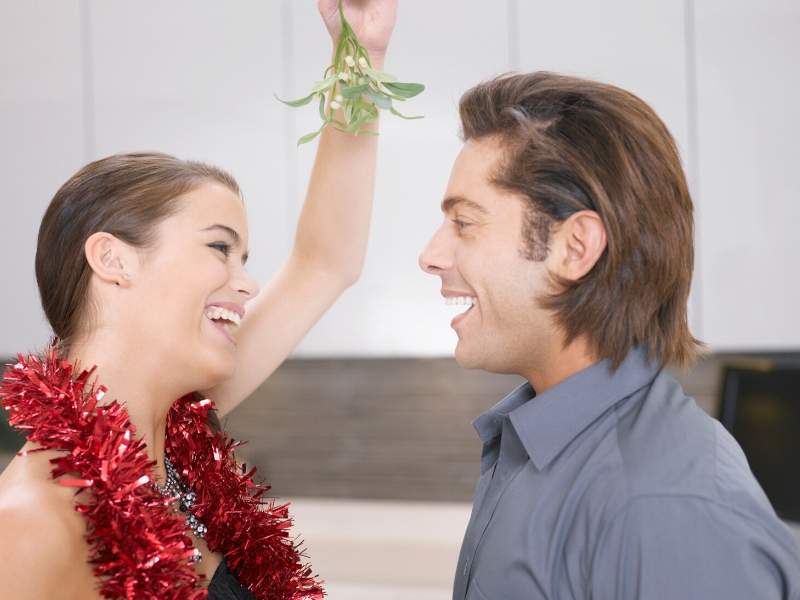 The tradition of the Misletoe is so endearing that even though the early Christian church frowned upon the use of this plant, it did not deter people from continuing to use it as a holiday decoration. In ancient times, it was seen as a symbol of fertility. Now, it's used to sneak a kiss from your favorite Santa!
Poinsettia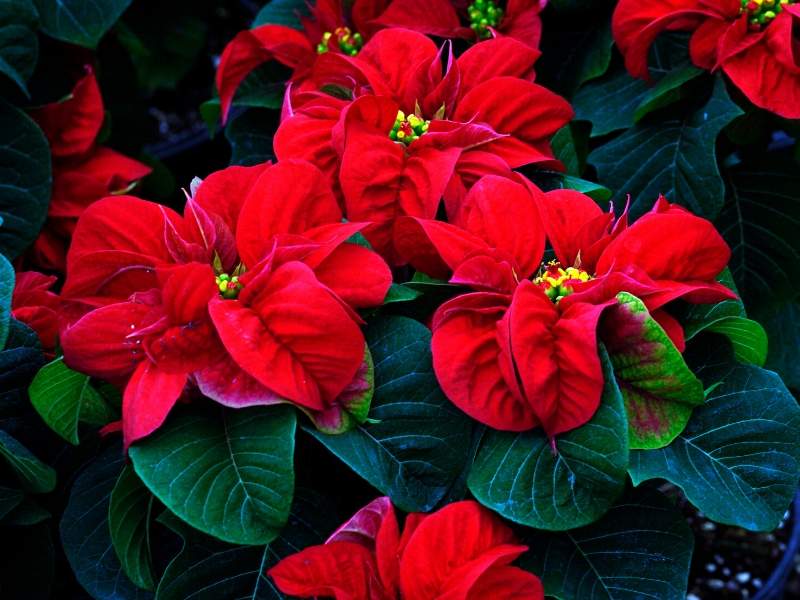 The Poinsettias have long been a favorite of mine. This is a lush, tropical plant that can be purchased in pots from just about anywhere during the holidays. You can find it in a wide variety of colors and with patterned or speckled leaves. What's really fun is that some florists dye them different colors and even add sparkles!
Happy Holiday Decorating!
Last-minute gifts or holiday party door prizes are a breeze when you keep extra plants on hand. Every family member and guest appreciates holiday plants and they will admire your thoughtfulness. So get online or drive to the store and bring home holiday plant decorations to create lasting memories for you, your family, and guests.
Images Courtesy of Canva.
Other Posts You Might Enjoy:
3 Inspirations for Sensations of the Season in Mantle Decor
3 Grand American Mansions Decorated for the Holidays
Holiday Lighting Decor; 3 Tips for Warmth & Cheer
Share This Story, Choose Your Platform!