How to Spruce Up Your Home for the Holidays While on a Budget! Welcome to our latest post about how to spruce up your home for the holidays. But, first, here's something to spark your spirit of the season!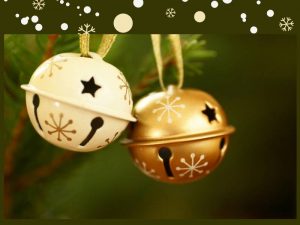 ♫ Jingle bells, jingle bells, jingle all the way. Oh, what fun it is to ride in a one-horse open sleigh. Hey! ♫
There's nothing like a good holiday song to get you in the holiday spirit, wouldn't you say? We bet you could hear the festive song in your head as you read that. Holiday music is the cornerstone of the season – as are all of the festive decorations.
Contrary to popular belief, you don't have to spend an arm and a leg to spruce up your home for the holidays. In fact, we have some pretty budget-friendly, but uber jolly tips that'll make Santa want to spend a little more time at your place — or at least not leave a chunk of coal in your stocking.
Low-Cost Ways to Spruce Up Your Home for the Holidays
❅ Clean Up the Yard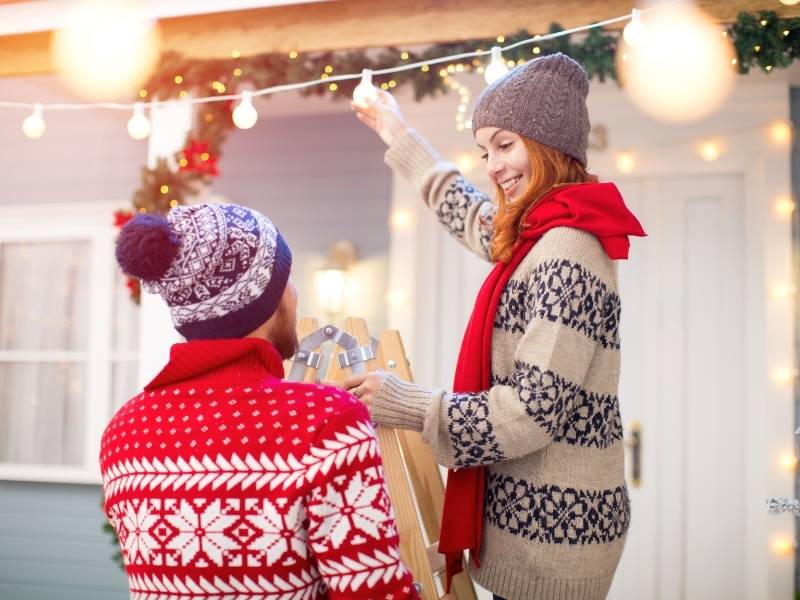 Decorating your yard is a time-consuming and expensive project, especially if you're trying to make your house the talk of the town. But, you don't really have to go above and beyond.
Although winter isn't necessarily the best time for winter home improvement projects (unless you live in a region where it doesn't get bitterly cold), a clean yard can make your home look much more inviting.
If you do want to add some holiday cheer outdoors, hang Christmas ornaments on a few shrubs and or you could decorate the front door and mailbox with ribbons, evergreen branches, pinecones, and even a string or two of lights. Bonus Tip: Dollar stores are a great place for inexpensive holiday decorations.
❅ Use Thrift Store or Second-Hand Decorations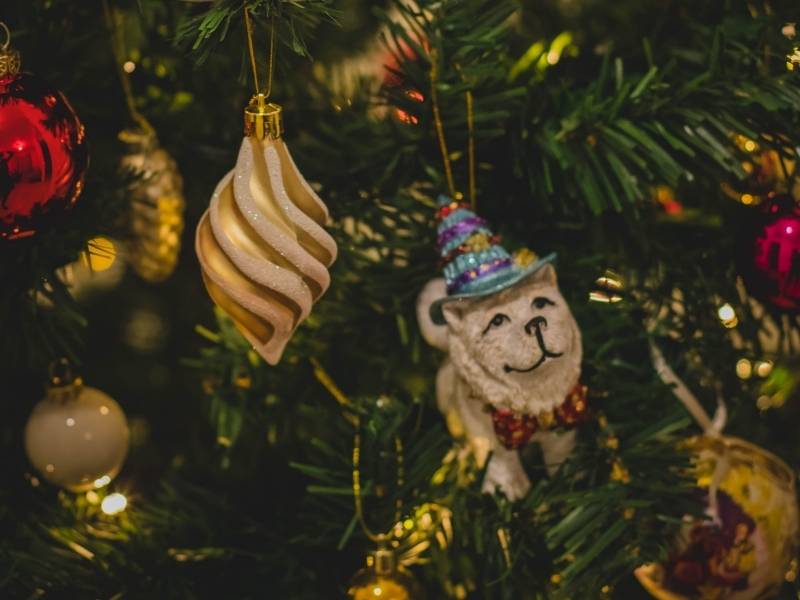 When you're out and about doing your holiday shopping, try to think outside of the box and skip the big-box discount stores and check out the local second-hand stores for unique ornaments and decorations.
Even if you don't want to replace all of your decorations, you can start a fun family tradition where each family member picks out a "new" holiday item.
If you're particularly crafty and want to get creative, make your own decorations! For example, if you want to go with a monochromatic look this year, spray paint your existing ornaments in different shades of your favorite color – you can even use different finishes or textures (glitter, ribbon, fabric, tissue paper, etc.).
Have your children make paper garland chains out of construction paper. You could even print out your favorite holiday photos from previous years and create a collage to hang over the mantle or make a photo wall.
❅ Use Pine Cones and Evergreen Branches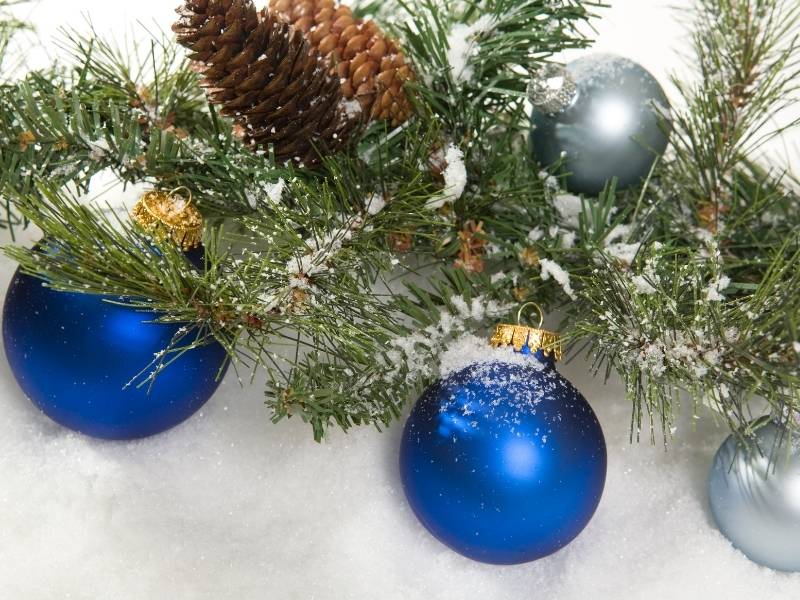 Nothing screams the holidays more than cinnamon scented pine cones and wreaths of evergreen branches! You can purchase pre-made wreaths and garlands at any garden shop, but it's a little more fun doing it yourself with the kid's help.
You can forage in the woods to find the materials or you could go to a local tree farm and ask for the trimmings for a small fee. For a bit of color, you can add bunches of holly berries and ribbon to your project.
When you're satisfied with the end results, you can put them around your mailbox, around the front door and windows, and even along the railings. Plus, these outdoor decorations can stay up and boost your home's winter curb appeal if you're thinking about selling during this time.
❅ Fill Your Home with Holiday Scents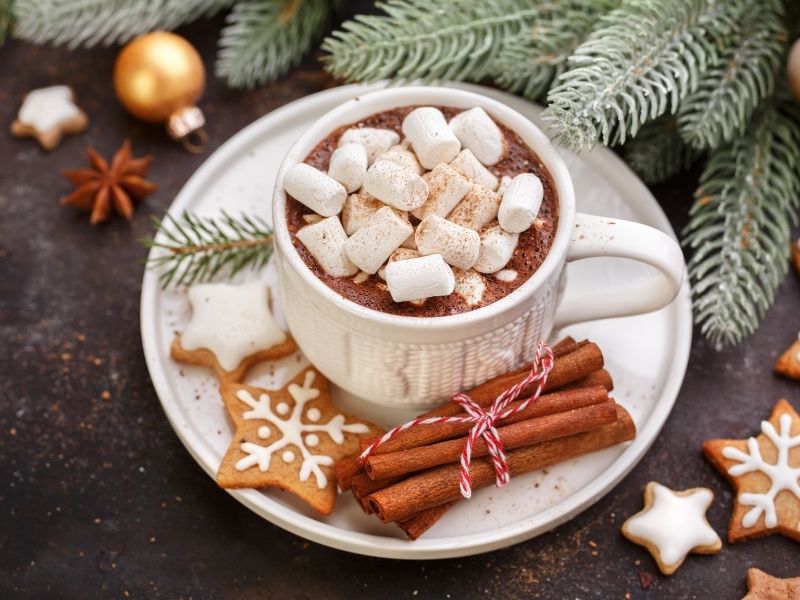 Of all the things that make a home feel holiday-ready, it's the delicious aromas of baked confections, mulled wine, hot cocoa, and other rich scents like cinnamon, firewood, cloves, and oranges.
Just keep in mind that you don't want to have too many scents going at once. For example, you may have cookies and pies baking in the oven, you will not want to have a pot of cranberries, orange slices, and cloves simmering on the stove.
These are just a few inexpensive and easy ideas that, we hope, will get you and your home ready for the holiday festivities. Who knows, you may even come up with your own ideas along the way! If you do, leave us a comment and tell us what you came up with! Below, you will find links to take you to more interesting posts about ALL Things DESIGN.
Images Courtesy of Canva.
Other Posts You Might Enjoy:
7 Sparkling Ideas for Home Exterior Holiday Decorations
5 Top Tips to Organize Your Kitchen for the Holidays
6 Tidy Tips For Happy Holidays At Home
Share This Story, Choose Your Platform!