The holidays and the extra activity in the kitchen are a package wrapped up in a red ribbon. So, there's no better time of year to organize your kitchen than right before all the hustle and bustle begins.
Most kitchens get a lot of heavy use so, it's especially important to keep this important center in tip-top shape. We invite you to continue reading if you'd like to know the easiest ways to organize your kitchen for the holidays.
Organize Your Kitchen • Top 5 Tips
The Kitchen Pantry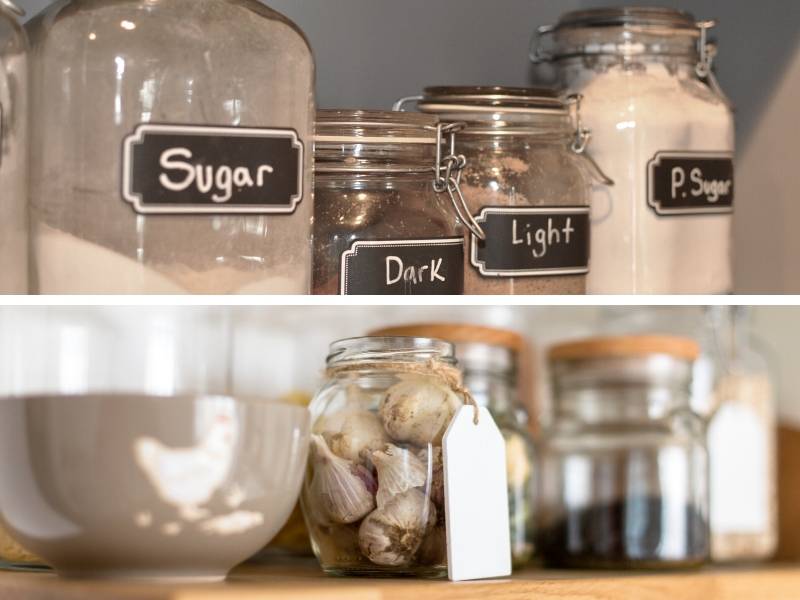 Pantries get out of order pretty easily so it's a good idea to add this to your list of top things to do to organize your kitchen. Here's a checklist of tasks to get your pantry in great shape.
Group like items together
Sort all food containers by their "USE BY" date.
Shop for some labels that match your decor and use them to organize your pantry.
Use two to three sizes of baskets and use your labels accordingly.
Keep the least used items on the top shelf.
Use shelf risers to see what you have in stock.
Portable Kitchen Cart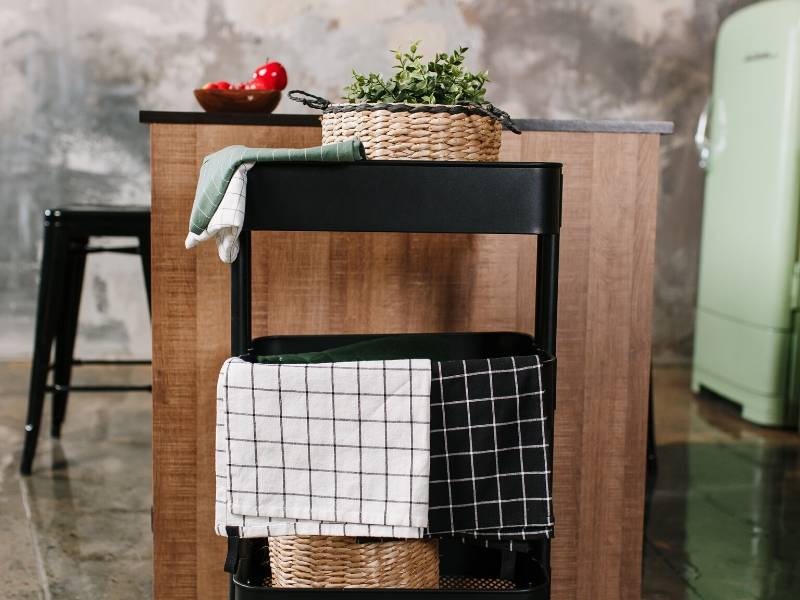 Make room for the portable kitchen cart. It is heaven on wheels because of its inherent versatility and convenience. They're never out of vogue and there are many different ways to use them.
For instance, use your cart as a kitchen island accessory holder. Arrange your towels, napkins, utensils, and dishes or use it to cart food and drinks back and forth to your patio party.
Another great use is as a mobile baking station. Simply arrange all your baking dishes, appliances, and utensils and there you go!
Cupboards & Drawers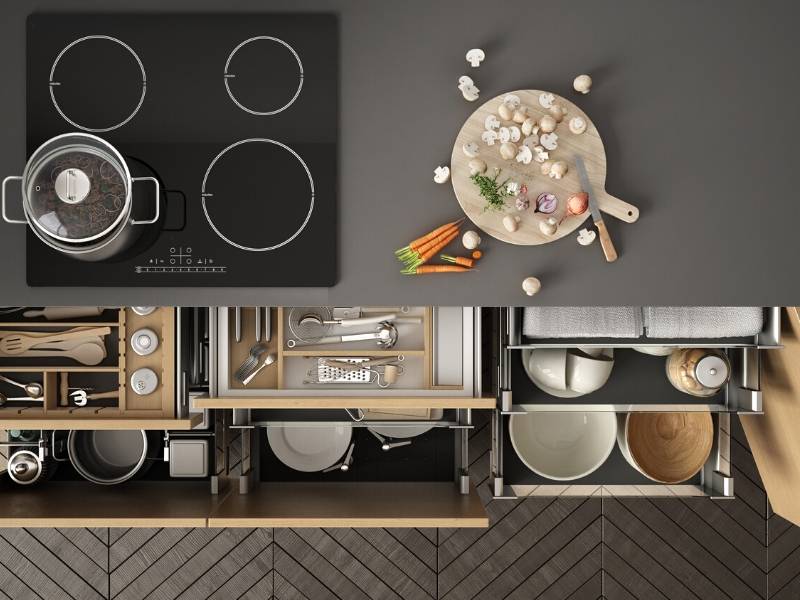 This task begins with emptying all the drawers and cupboards. Then, line them with a non-slip liner to keep utensils and dishes nicely in place.
In addition to the liner, also add drawer organizers. Doing so keeps like items together and right where you need them in a hurry.
Pots & Pans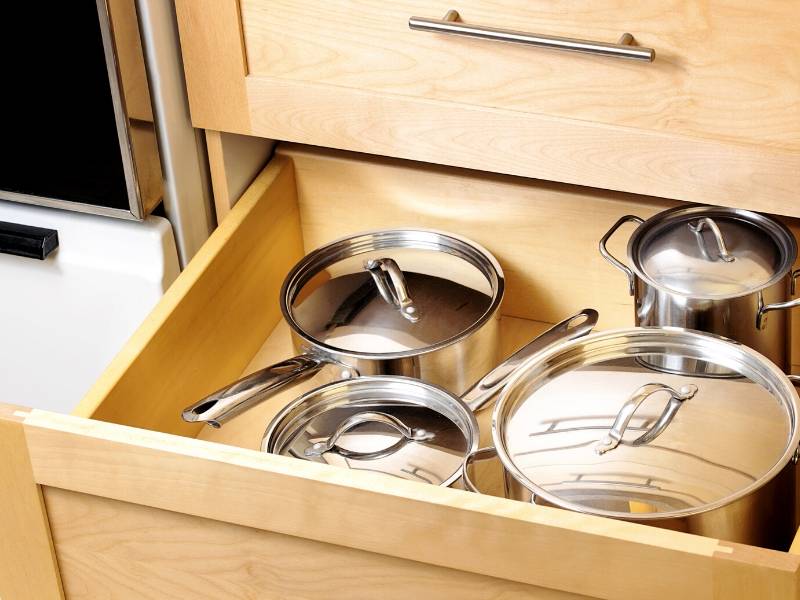 One suggestion is to install cabinets with drawers and shelves designed specifically for pots and pans. This may take a little remodeling but it might be worth it to organize your kitchen for ease of retrieval.
Alternatively, you might try a rack over a kitchen island with S hooks to organize your pots and pans in a convenient location. This also works well on a wall, if it is easily accessible.
Downsize Appliances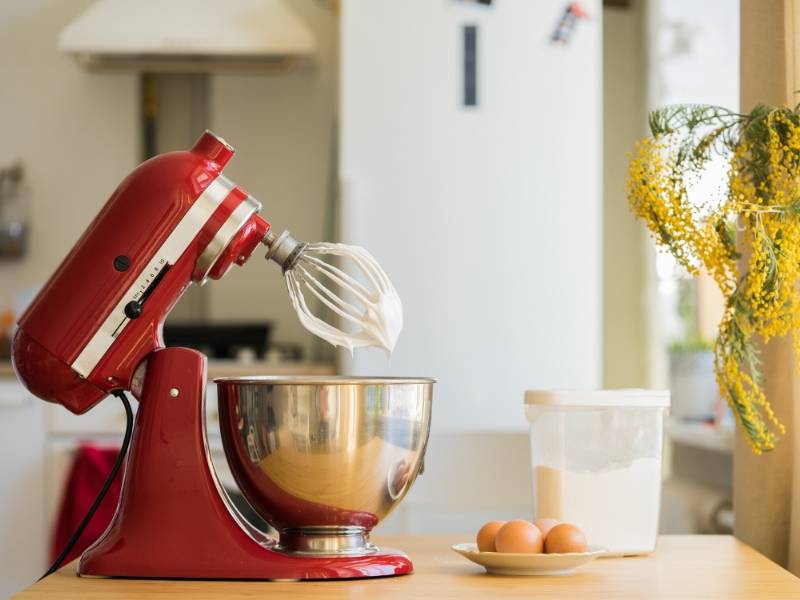 Counter appliances tend to be rather bulky. However, there are mini versions available for some appliances and for others, newer versions are getting smaller.
But even if you're not interested in buying new appliances, then simply organize your pantry or a shelf in the garage to hold the larger ones until you need to use them. Then, be sure to use your portable kitchen cart to take them back and forth.
We'd love to know in the comments below how you organize your kitchen for the holidays. We've also included some other links below that we hope you find informative and entertaining.
All Images Courtesy of Canva.
Other Posts You Might Enjoy:
6 Simple Ways to Organize Your Life
3 Easy Ways to Design a Serene Zen Space in Your Home
10 Quick Updates to Refresh Your Home Brilliantly
Share This Story, Choose Your Platform!