For those of us who prefer more delicate surroundings, perhaps modern holiday decor delights are what bring you joy. A simpler approach to holiday decor pleases many people today! So, modern holiday decor certainly deserves its place among the seasonal decor.
The truth is, there are many people today who like to keep things simple with a nice balance. Perhaps it adds fewer emotional ups and downs to the season of love and joy. Maybe it's also less stimulating in a world where chaos often looms outside the comfort of our homes. Or, maybe you're simply an aficionado of ultra-organization and de-cluttering.
So, whatever your reason for leaning towards modern holiday decor, there is no need for boring! The inspirations below start with beige and whites, then there's a blue and silver example along with more traditional yet still quite minimal designs. Here is our contribution to this season's modern holiday decor delights.
Modern Holiday Decor for Your Seasonal Designs
While each of these inspirations is truly quite minimal, they also exude warmth and cheerful expression. That's what good modern design does. It tells a beautiful story with simple lines and cheerful palettes.
Include Metallics for Modern Holiday Decor
Pops of metallic accent infusions in your holiday decor spell sparkle and sweetness. I love using copper accessories any time of year but especially during the Fall and Winter seasons. Of course, silver and gold are also wonderful ways to exude your holiday spirit.
The Delicate Nature of White, Beige, and Grey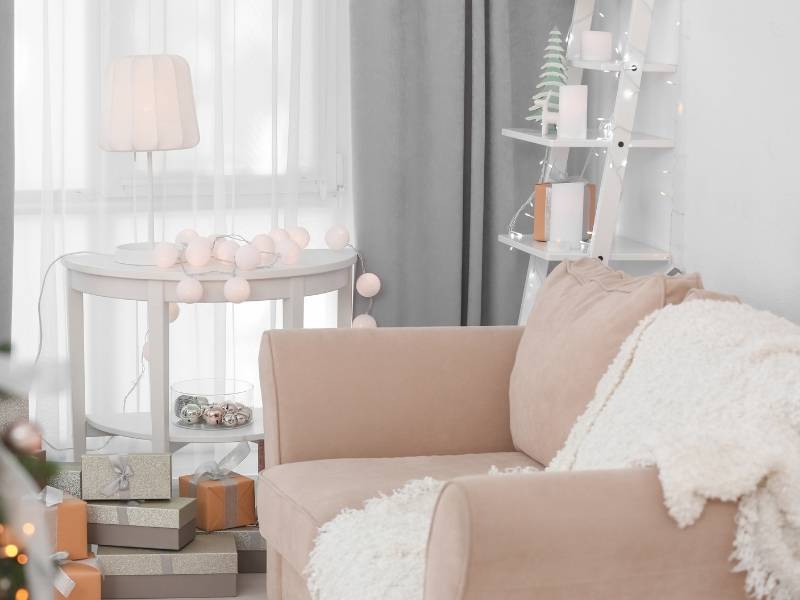 Who would think that white, beige, and grey combine to make a soft and sweet holiday statement without seeing it for yourself? The spirit of the holidays also comes to life when you add twinkle light strands and soft white bulbs on a string.
Soft Blue and Sparkling White Effervescence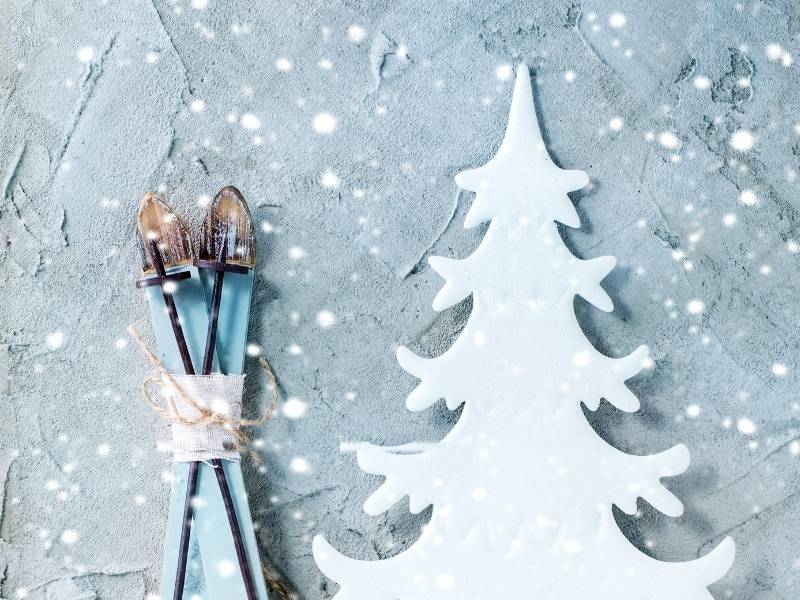 A color scheme with soft to dusty blues with sparkling white effervescence snow surrounding is a perfect way to enjoy a neutral modern holiday. Also, celebrate winter with a decor item such as a tiny pair of skis tied together with a string bow for texture.
Traditional Colors in a Modern Setting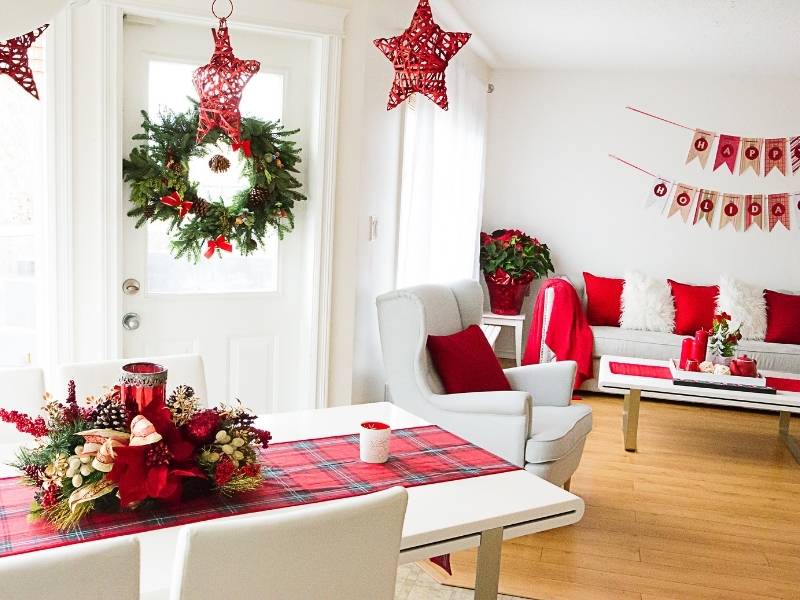 With a white color scheme, you can throw in just about any color by accessorizing for each season of the year. But, I think white is a perfect background for joyful pops of red and green throughout your home. If you want to stay completely minimal – do it. Or, you can snazz it up with abundant seasonal greenery for a more vibrant feel.
What's Your Choice for Modern Holiday Decor?
If you have any more suggestions or ideas, we'd love to hear from you in the comments below. Also, look below for links to more articles about all things design!
Images Courtesy of Canva.
Other Posts You Might Enjoy:
5 Easy Prep Tips to Host a Joyous Holiday Gathering
7 Sparkling Ideas for Home Exterior Holiday Decorations
Halloween Decor for the Front Door
Share This Story, Choose Your Platform!