The holidays are in full swing, which means your to-do lists are maxed out, and your time is minimal. This time of year is jam-packed with present shopping, cookie bake-a-thons, and holiday parties. It is also a time when friends will stop by for impromptu visits and family will become temporary houseguests.
In order to prepare for guests this holiday season, there are a number of things you can do around the house. Some of these tasks are DIY-friendly, and others might require professional help. The good thing about hiring a handyman company to do the work is that it adds one less thing to your plate.
Even though there is a lot to be done in a short amount of time, you still need to enjoy the spirit of the season, so here are some helpful home improvement suggestions to get you through the holidays.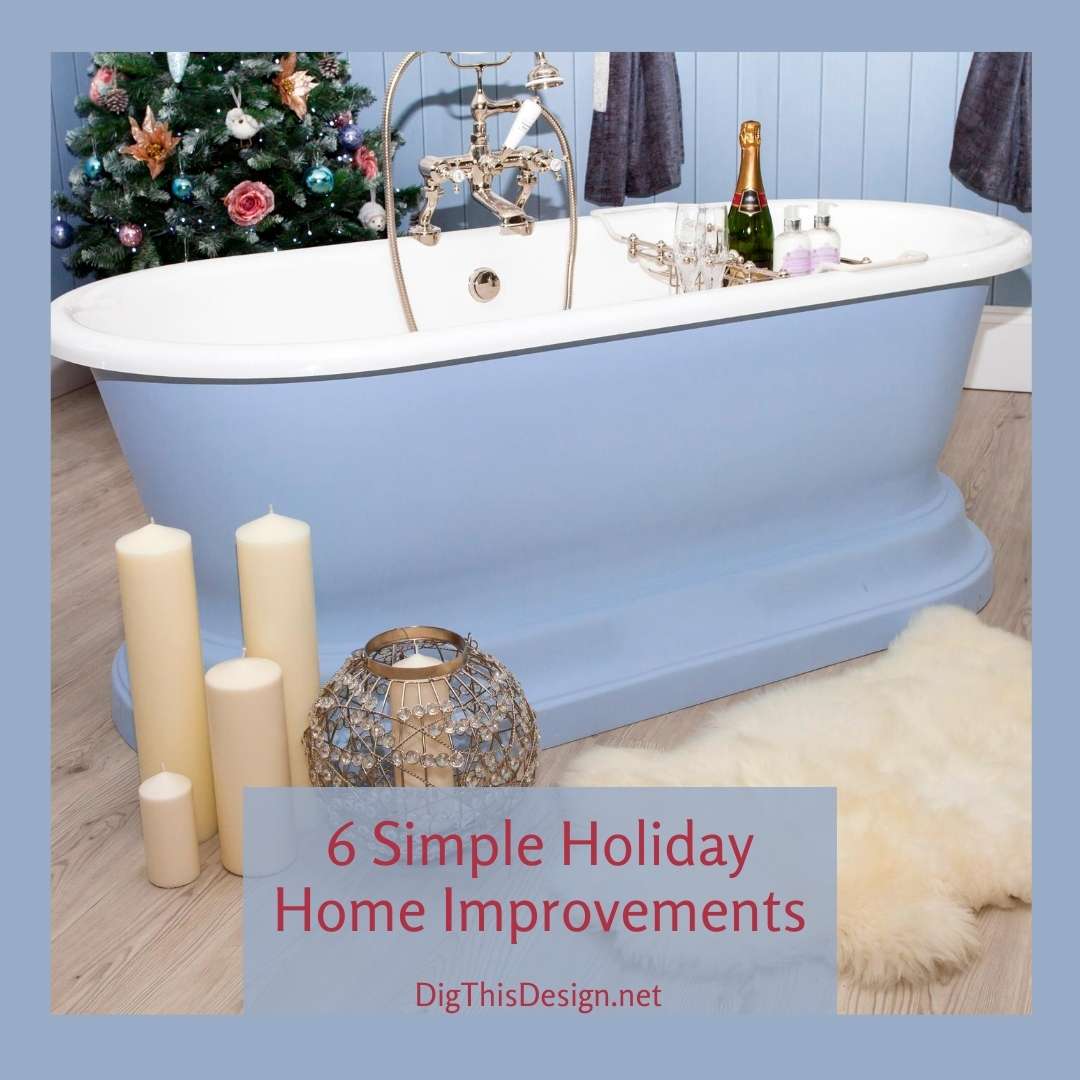 1) Make a list, check it twice
The list should contain the things you need to buy, and the changes or repairs you need to make. Identify which ones someone in your family will do, and which ones need a professional handyman. Work from the outside in because that's how guests will enter your home.
2) Minimizing is merry
Nothing ruins the appearance of a house like excess clutter. A minimalistic approach, both indoors and out, allows you to highlight your home's most beautiful features. Either throw away unwanted items, or donate them, but get them out of your house.
3) Festive freshen-up
A quick fix to make your home look polished from the outside and inside is by adding a fresh coat of paint. If you don't have time to do this yourself, hire a professional, or at least go around and do touch-ups to cover up any unsightly marks or scratches.
4) Don't forget the floor
Whether you have wood flooring, carpet, or tile, you need to do something to make it look newer and better. A carpet cleaning service can be hired or you can rent the equipment and shampoo the carpet yourself. Don't forget to clean the area rugs as well. Wood and tile floors can be waxed or polished right before guests are expected to arrive.
5) Get restrooms ready
Make sure all shower and sink faucets are not leaky. If they are, you can fix that easily. All linens should be freshened up prior to having guests use the restrooms in your home. If your linens have seen better days then just go buy new hand and bath towels for them to use.
6) Nooks and crannies
A detailed cleaning needs to be done at the last minute. Don't forget to dust ceiling fan blades, light fixtures, crown molding, and other household items that are easily neglected due to their height.
The more of these home improvements you can do ahead of time, the better. This way, you can enjoy the company of your family and friends when they do arrive. During this especially busy time of year, do not feel guilty about paying someone else to complete these jobs for you. Just think of them as little elves helping you finish up your to-do lists for the holidays.
Written by: Kaity Nakagoshi, Web Content Manager
About the Author
This blog post was written by Kaitlyn Nakagoshi, the Web Content Manager for Tampa Bay's only New Town master planned community – Connerton – in Land O' Lakes, Florida. Kaitlyn is a native Floridian who will soon be a newbie San Franciscan. She enjoys golf, mountain biking, hot yoga, online shopping, and watching college football.
Images Courtesy of Canva.
Share This Story, Choose Your Platform!