Balance is important in life, so when any one aspect of your life gets unbalanced it's like a domino effect. My husband and I seriously balance each other out, him being the pile maker and me wanting a tidy space. We have learned to co-mingle for thirty years in the same house, but it was not without conflict. I believe if either one of us had ended up with a like mate it would just tip the scales crashing to the ground, not good. So, I allow him space to create his mess as he respects the areas we share, such as the main living areas to be organized. We have learned to respect each other's needs to be comfortable and honor that. It is important to recognize if clutter is hurting your relationships and if it is then it needs to be address.
When clutter is bad?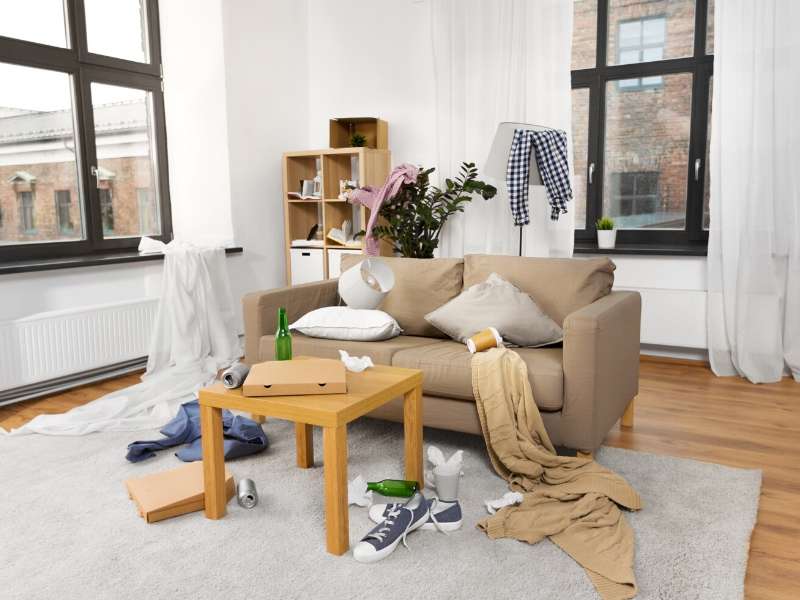 Let's look at the different types of clutter and the motivation behind them.
"Memory" clutter
Busting at the brim with stuff can make your world feel out of control. Not only is clutter stressful, sometimes it is a symptom of depression. When I am called out to a home where clutter is the main problem, I find it very emotional for the person because a lot of the accumulated stuff is "memory" clutter. They have an attachment to something because it holds a memory of someone or sometime in their life that was important. This is when I ask the person if they are doing the memory attached to this item justice. For example, if the item is being kept in a box, it is not being done justice and perhaps clearing a spot of debris to display the item correctly or donate it in honor of the memory would be a much better use of it.
Clutter Culture
In 2001 through 2005, a study was conducted by the Ethnoarchaeological Center on Everyday Lives of Families (CELF) at UCLA, about the contemporary suburban American family which produced a book titled, "Life at Home in the 21st Century". They studied 32 families in the Los Angeles area consisting of dual-income, middle-class homes. What they found was a clutter culture society. Have a home, fill it with stuff, buy stuff, keep it, get more stuff, keep it too and display it all proudly. Why is this bad? It creates disorganization, frustration and actually raises cortisol levels, especially in women. So, it actually is detrimental to our health whether we realize it or not.
Hoarding
The International OCD Foundation has a fact sheet about compulsive hoarding and describes the behaviors and symptoms of someone suffering from this personality disorder. The symptoms of a compulsive hoarder encompass three distinct traits:
The need to collect and keep a lot of items, even if they appear to be useless and have no value.
Cluttering living spaces enough to impede them from being used as they were intended.
Distress in day-to-day activities caused by clutter.
Once you determine how clutter is affecting your life then you can start to take steps to work on a plan to clean up your space. Decluttering is a process and one that takes respect and patience toward the person who is suffering from too much stuff. It is best to start slow and never discard something without discussing it with the person and getting their approval to do so. Working with a professional who is trained in this process with people who are classified with hoarder personality disorder would be advised. If you approach it wrongly you could keep the person from getting help in the future.
One couple from A&E's show Hoarders
After the purge stage…
I recommend hitting one room at a time as it becomes motivational to the person to actually see the space organized. Shelving is a great way to display the things that the person couldn't part with and do it in a decorative way.
Built-in furniture with organized drawers to give everything a place. If it's a closet, it is a good idea to take nonseasonal clothes and vacuum pack them away until next year. Give access to all areas in a room. Sometimes closets go wall to wall but the doors are only 5 feet, so you may have a few feet of space that's difficult to access. You could access that dead space with drawers and open shelves.
Clutter can be remedied, we'd love to help! Check out these articles on organizing your space.
Images Courtesy of Canva.
Share This Story, Choose Your Platform!