The entryway is the first place that everyone in the family seems to "drop" things. Coming in and going out…the reason is plain. There needs to be a place where family members can easily find items they need, like keys, scarves, purses and coats, on the rush out the door.
Ideas for a Fabulous Entryway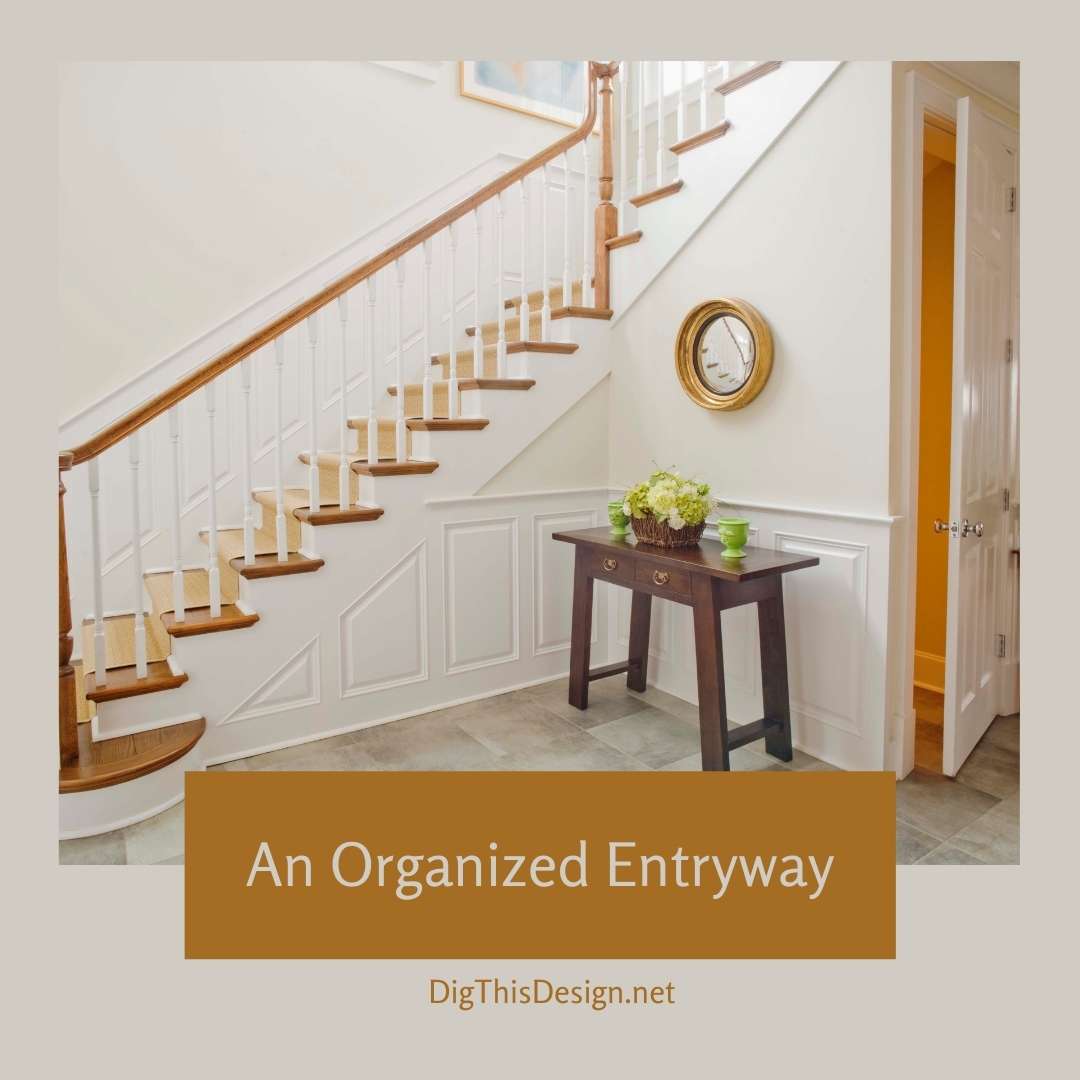 In the entryway, try baskets and trays to arrange like items. Then, designate a drawer, shelf or bin for each children's use. Gloves, sunglasses, papers and books can be hidden from view, but easily accessible. Hooks are easier for children to manage than hangers, for sweaters, scarves, purses and coats. Labeling helps even more.
High shelves with baskets or bins will make use of every single inch of entryway. A cushioned seat lends itself as a convenient spot to put on shoes and tie laces.
Teach, and remind, everyone to put things where they belong when coming into the house. Then they'll be in their own location until needed. Simple. Once it's discovered how easy it is to find what has required much hunting for in the past, the idea will quickly catch on.
The hardest part of this may be keeping your entryway organized. This is what happens in busy lives. But if every family member cooperates, all will benefit from having an organized entryway. Your entryway will be inviting and comfortable, without clutter. It will be a place for those necessary items that are needed when time is short.
Written by: Ruby Moseley, FizzNiche Staff Writer
Images Courtesy of Canva.
Share This Story, Choose Your Platform!