Organizing the storage areas in your home can be overwhelming. So, that's where closet organizing tips become quite valuable! Of course, the closet is a magnet for random items, drawing them out of sight and behind closed doors. So, when closet organizing, you know it's time to deal with all the things you didn't know what to do with, in the first place!
Spring is the time of year we like to get organized.  Angela Smit from The Stow Company has shared the following closet organizing tips with us!
Closet organizing may seem like a daunting task, but it doesn't have to be. With the right storage system and these simple tips, you can transform an inefficient space into an organized oasis.
Closet Organizing Tips You Will Love!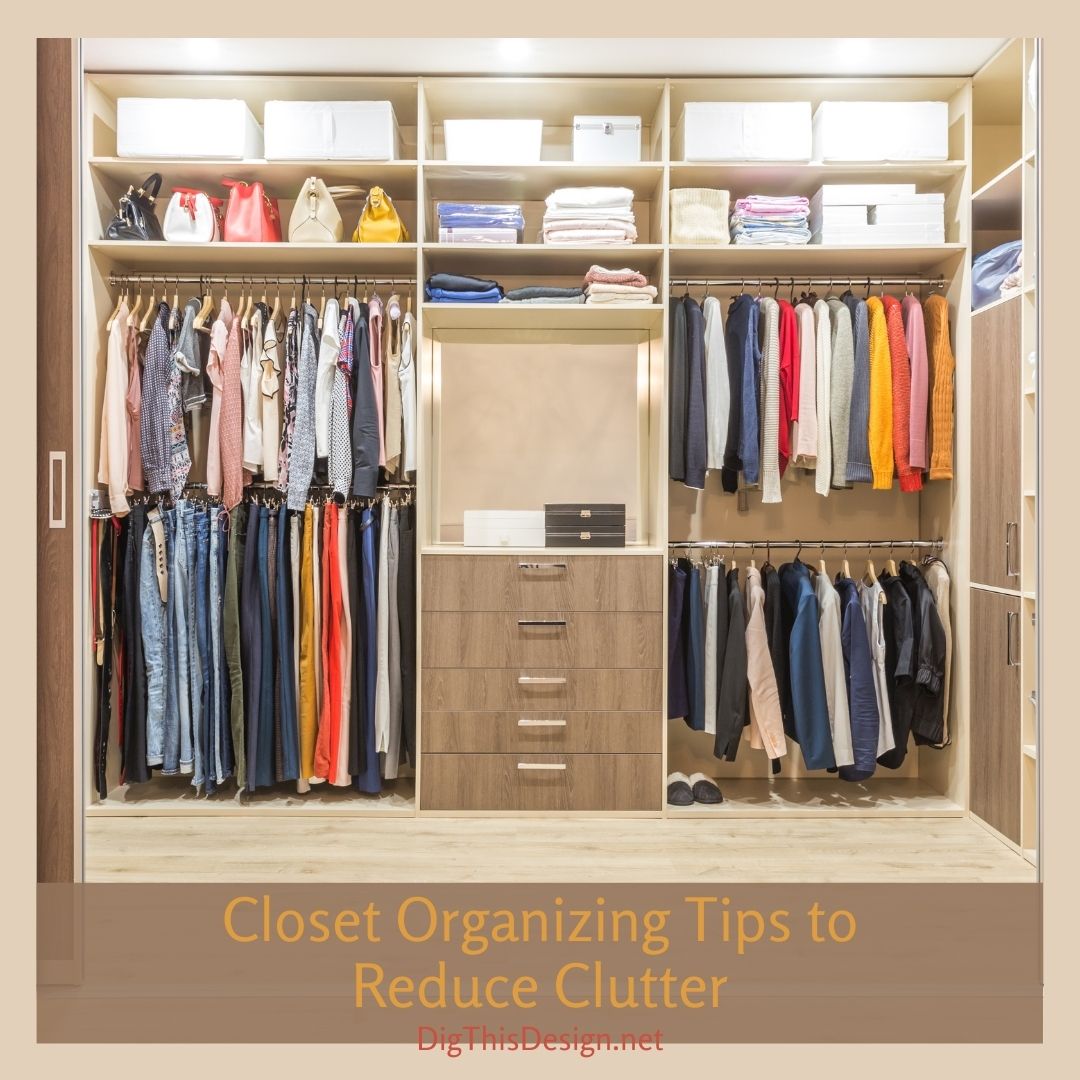 Remove the Extras
Reduce visual clutter and gain more space by removing items you rarely or never wear because they don't fit or they are out of style. Sort items into five boxes as follows:
Belongs elsewhere in the home
Give away or sell
Not ready to get rid of
Donate
Trash
Group Similar Things Together in Designated Areas
You will always know where to put them away and where to find them the next time. Use double-hanging racks, placing one at waist height and one at eye level, to separate attire and maximize hanging space.
Prevent Shoe Pile-ups by Elevating Your Footwear on Slanted Storage Shelves
Choose shelves while closet organizing that adjusts easily to accommodate swapping out boots, shoes, and sandals as the seasons change. Having your shoe collection on display can make daily decisions even easier.
Keep Belts, Ties and Scarves Separated and Accessible
Use space-saving racks that store your accessories neatly in the closet and slide out easily for convenient access.
Use Drawers with Velvet-lined Jewelry Trays
Keep necklaces, bracelets, and earrings organized and tangle-free. Add protection to your most precious jewels by securing the drawers with a hidden lock.
Keep Objects Close at Hand if They are Worn Often
Save time looking for your favorite clothes and accessories by putting them in a place that is easy to reach. Designate your top shelf for storing items used infrequently.
Designate a Space to Store Items Destined for Charitable Donation
By establishing a zone for these items, you'll make it easy to remember to take them along on your next errand.
Angela Smit, Marketing Communications Manager, The Stow Company
What is your best tip to help others take on their closet organizing and get 'er done?
Share This Story, Choose Your Platform!