Here at Dig This Design we love to be organized! So, we called in the experts to give us their best spring cleaning advice. Learn a few tricks of the trade that will help you get organized. Make items easy to find and your home looking neat and tidy by following this advice from our very own professional organizer.
Clear Plastic Drawers – "The Little Black Dress of Organizing"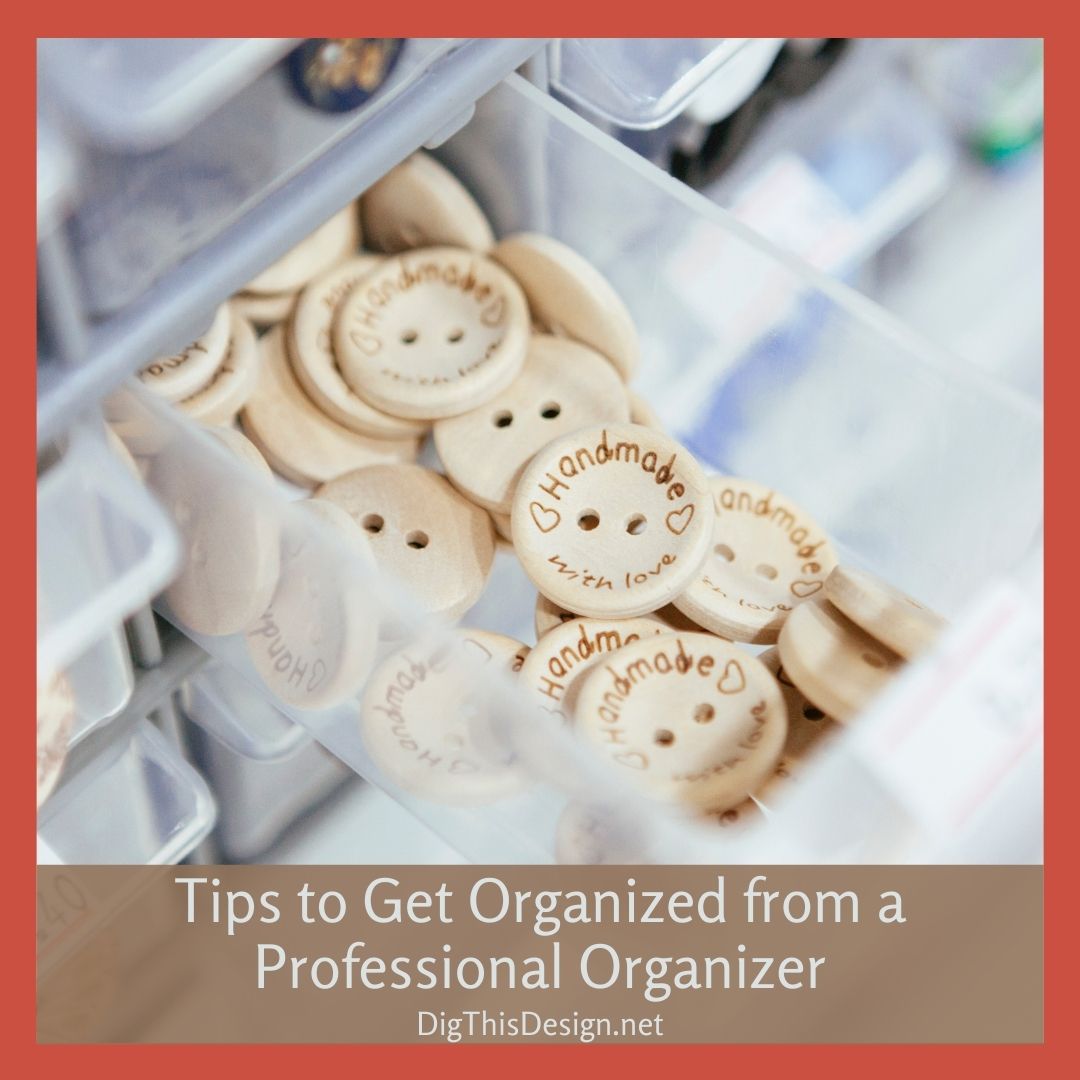 Use them in every room of the house!
Take advantage of the space under the bathroom sink. Before I used these boxes, it was a lot of wasted space. Now, I maximize the space by storing infrequently used items (sunblock in the summer, travel-sized cosmetics, and extra toothbrushes and toothpaste) in these boxes which are stacked on either side of the pipes.
Keep small toys together like plastic animals, flashcards and card games, miniature cars, and marbles.
Organize work supplies like post-it notes and small pads, ink cartridges for the printer, glue sticks and scotch tape, etc.
Store belts, bathing suits, a lint brush, and a sewing kit ("clothing care") in my closet.
Group batteries, extension cords, and tools.
Brother P Touch Label Maker. PT 1290
Your home is guaranteed to stay neat and organized if EVERYTHING is labeled. Here's what you can label:
The inside of drawers to differentiate long sleeve and short sleeve t-shirts.
The bins that contain sports equipment and everyone's hats, scarves, and gloves.
The spices in the kitchen.
The shelves of the playroom, so whoever cleans up knows where the games and puzzles belong.
The chargers that accompany every electronic that enters my house. I want to know what each charger is and to whom it belongs.
Every box of sentimental items I put on a high shelf.
A Decorative Tray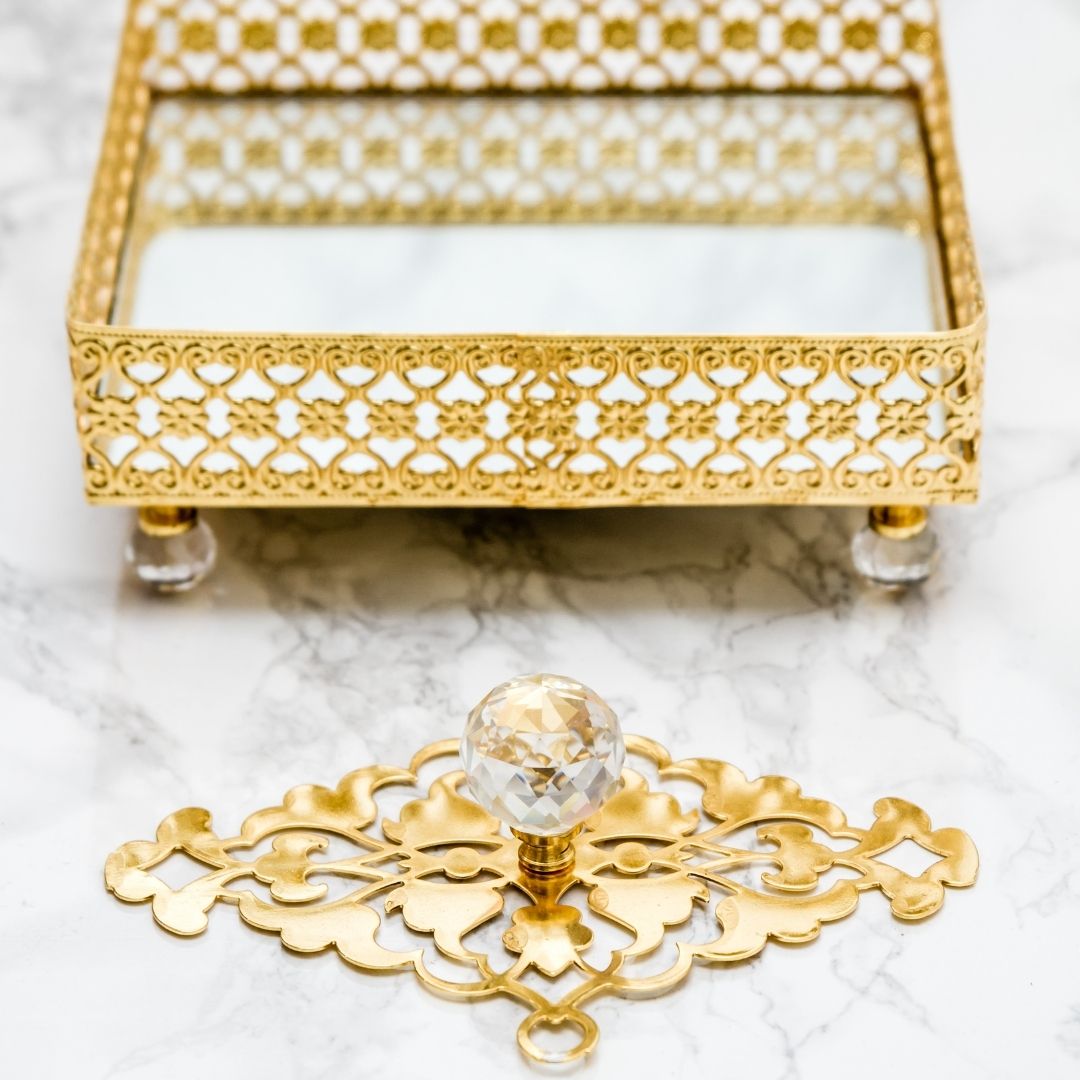 A genius way to store unrelated items:
Corral small items like loose change, eyeglasses, remote controls, and your lip gloss on a tray. Transforms what might otherwise look messy into a neat arrangement that's stylish and chic.
Apothecary Jars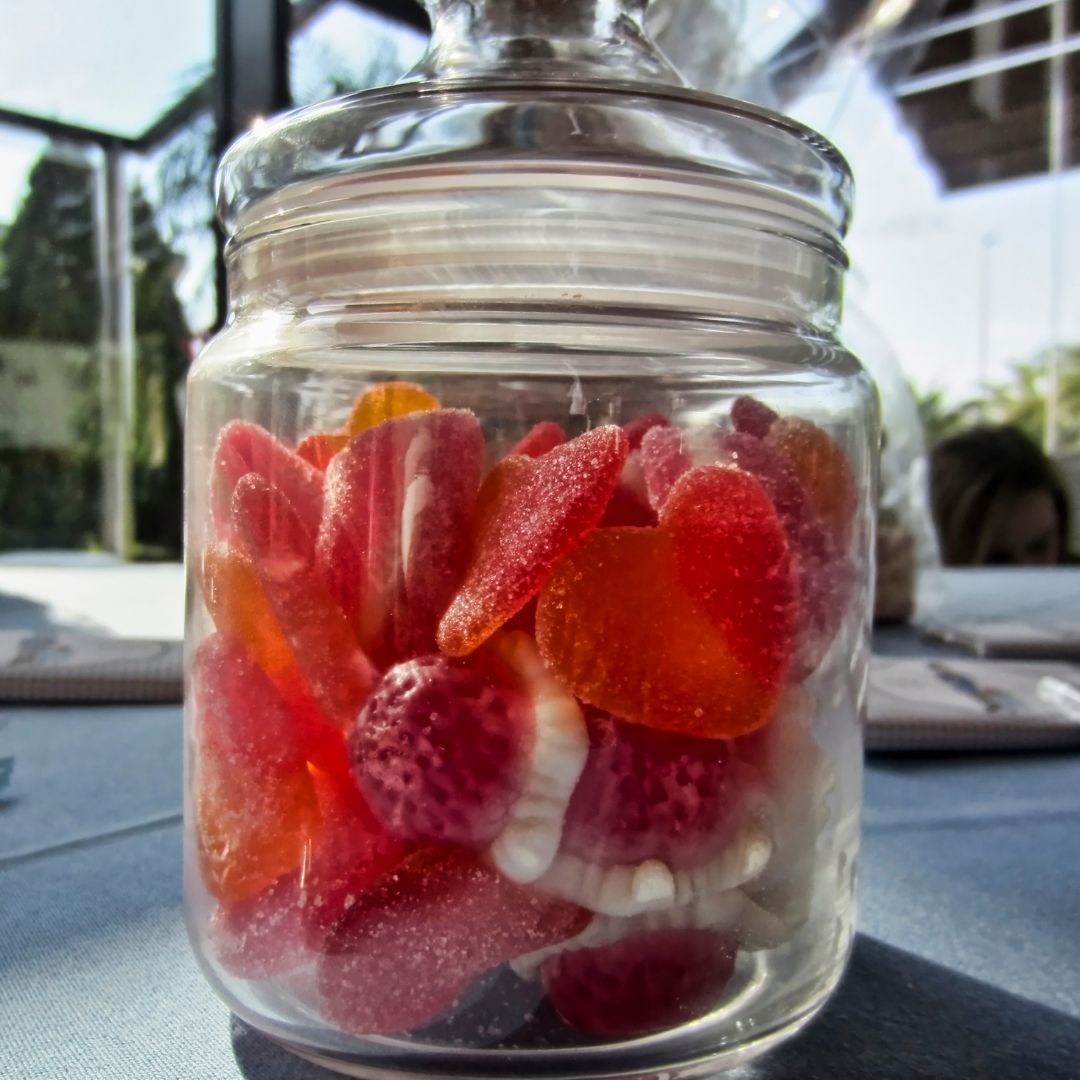 A clear apothecary is a stylish way of displaying candy in the living room.
I also use smaller ones for Q-tips, cotton balls, tweezers and clippers, hair elastics, lip balms and glosses, make-up applicators, and more.
When grouped together, small items look pretty and purposeful. Also, anywhere you use them, it looks spic and span!
Top Organizing/Cleaning Products That Will Keep Your Home Sparkling
Black & Decker CHV1510 Dustbuster 15.6-Volt Cordless Cyclonic Hand Vacuum
Who wants to drag out a heavy vacuum cleaner for every little spill or pile of dust bunnies? Just grab your dustbuster and watch the mess disappear!
Mr. Clean Magic Eraser
This is the perfect fix for marks that appear on hardwood, tile floors, or walls. The Magic Eraser is safe to use on most surfaces and also removes built-up grease on stoves and soap scum in sinks. It also works wonders on leather sneakers. When my children come home with dirt on the toe of their Converse sneakers or get their fingerprints on the wall, a quick rub with the Magic Erase and everything looks brand new!
Downy Wrinkle Releaser
It can be used on clothing, or even wrinkled sheets and bedding. Just spray on the wrinkled area, tug, and smooth. Not only does Downy Wrinkle Releaser smooth wrinkles, but it has a great scent.
Other Organizing Tricks (No Products Necessary)
Fold t-shirts in a drawer by placing them with the fold-up instead of putting them in piles. That way you can see every t-shirt, avoid the issue of only wearing the t-shirt on the top of the pile, and you can fit about 30% more in the drawer.
Discard periodicals based on the frequency that they're published. Daily publications are recycled daily, weekly publications are recycled weekly, and monthly periodicals are recycled monthly. I never have piles of newspapers or magazines in my house.
Install hooks on the inside of coat closet doors. It's easier to use a hook than a hanger when you're in and out of your house all day. By having hooks that everyone can reach, there's no excuse for not hanging up a coat.
Arrange books from tallest to shortest and then pull them all out to the edge of the shelf. The shelves look neater that way.
Barbara Reich, Professional Organizer, Resourceful Consultants
What is your favorite method that you have used to help you get organized?
Share This Story, Choose Your Platform!