A bedroom should be beautiful and tranquil. Research indicates that bedrooms greatly impact our mental well-being and that an inviting bedroom enhances our mood and relaxes the brain.
Fortunately, updating a bedroom is easy, and it doesn't have to be a costly affair. Let us have a look at some of the best ways to remodel your bedroom's look. Here are seven bedroom makeover tips that are sure to inspire your designs.
7 Bedroom Makeover Tips You Will Love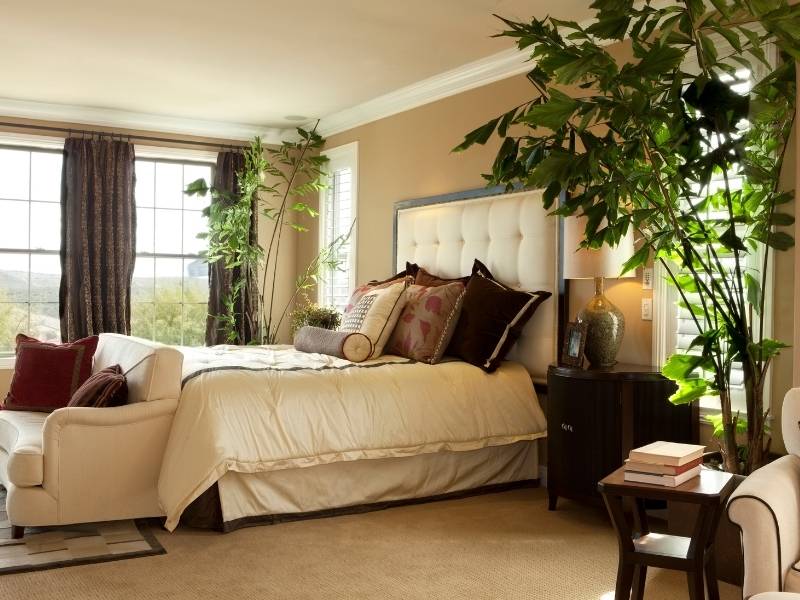 ① Add Your Personality 
Bedrooms are personal spaces and should portray your personality and tastes. You should consider your style and preferences when acquiring material for your room. There are several bedroom accessories you will love – just choose what suits your taste. 
② Purchase New Bedding 
Using old bedding repeatedly can be boring, and if you are going to bring life into your bedroom, a change may be in order. Bedroom experts insist that your bedding's color and material should blend in with your room's color as well as the make of your bed. These colors have to match your preferences. Remember, kids' bedrooms require a lot of color than adults' bedrooms, and such small details bring a big difference in the makeover results. 
③ Rearrange Your Furniture 
Furniture rearrangement might be all your bedroom needs to bring in a new taste. Changing your bed's location or moving about bedroom tables can free up ample space while giving your room a fresh look. 
④ Add Some Greenery 
Have you thought of introducing some potted roommates into your bedroom? Potted plants bring the outdoors into your bedroom. It doesn't have to be an entire garden; just a couple of plants are enough to rejuvenate and refresh the atmosphere in your room. 
This strategy works best if you add green colors to your house. Since green bedroom walls seem too bold, think of green art walls, furniture, and linen. Green colors help blend the potted plants into your bedroom's environment. 
⑤ Decorate the Walls 
You don't want your bedroom wall to appear chaotic, but adding some wallpaper or a few picture frames isn't a bad idea. Modern wallpapers have a stylish look and are long-lasting. Also, wallpaper gives you complete control over how you want your wall to appear.
⑥ Set the Right Lighting 
Unlike other rooms that require standard amounts of light, bedrooms should have different lighting options. For instance, bedside lampstands bring a dim, seductive aura, while sconces are ideal for reading and general room lighting. The trick is to have several dimming switches so that you can adjust the light brightness to whatever suits the moment. 
⑦ Make the Floors Comfortable. 
Regardless of the room's flooring, the area around your bedroom has to be smooth and tender for your feet. Investing in floor mats isn't a bad idea. Rugs add extra color to your room and are soft, warm, and easy on your feet. 
In Conclusion 
Bedrooms are important spaces in our lives, and their layout greatly affects our psychological well being. Keeping your bedroom updated is a great way of reorganizing your mind and your life. The above bedroom makeover tips are a great place to start.  
Do you have any questions or more suggestions? If so, please leave them in the comments below. Also below you will find links that take you to more fantastic articles about ALL things DESIGN for your home or business.
Images Courtesy of Canva.
Other Posts You Might Enjoy:
5 Ways to Brighten Up Your Bedroom
5 Inspiring Ideas for Your Bedroom Design Renovation
6 Design Ideas to Make Your Extra Bedroom Useful
Share This Story, Choose Your Platform!