Getting a good night's sleep is essential for your well-being and choosing a mattress that is best suited to your body is key. It can be overwhelming with so many mattresses to choose from. Before you can make your decision on a new mattress, you should consider your sleeping position especially if you have back pain. You also want to consider the material you select. If you're looking for a truly customizable option, an adjustable bed could be a great choice and they come with a range of benefits. Read on to find out why an adjustable bed could be perfect for you, as well as a look at the best adjustable mattress.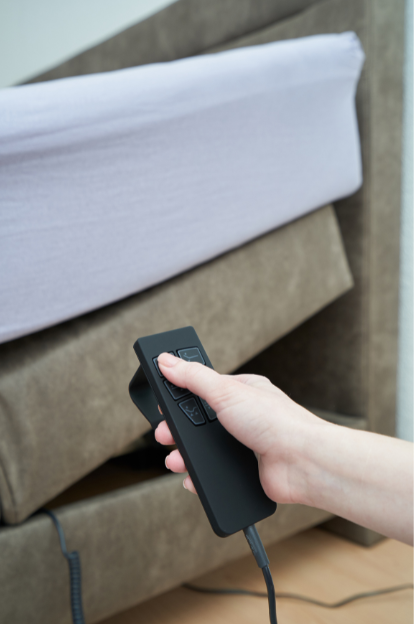 What are the benefits of an adjustable mattress? 
Adjustable beds are becoming more popular and they are an alternative to a solid bed frame.Many benefits come along with adjustable beds such as reading a book in bed, you can prop your head up so you're comfortable. They can also help to soothe injuries, whether you have sore legs or discomfort in your back. Although these beds can be used even if you don't suffer from aches and pains as they addjust for your personal comfort. If you have problems with mobility, choosing an adjustable bed can help you regain your independence.  
Convenience of an Adjustable Mattress
If you need to sit up and support your neck or lift your feet, you can do that with ease, just with a push of a button. Whether you're sleeping, reading, or watching TV an addjustable matress can accommodate your needs. 
Relieves Snoring 
Did you know that elevating your head can reduce snoring? When you lie back, your airways become constricted, and that is what causes snoring. Lifting your head slightly with the help of your adjustable bed means that your airways will be clearer, and oxygen will flow more easily. 
An Adjustable Mattress Helps with back pain 
If you suffer from a pre-existing injury, an adjustable bed could be the answer to your problems. Adjusting your bed so that your body is supported most comfortably allows your body weight to be evenly distributed. These beds are customizable, so you can change them to suit you. Here are some of the best adjustable beds you'll find online. 
Saatva Solaire 
This is one of the best overall when it comes to adjustable models. The Saatva Solaire is made up of an air chamber, a foam layer, and latex layers – all perfectly manufactured to give you support, pressure relief and comfort. This bed is remote-controlled, so you can change position quickly and easily. It features motion isolation, and cooling properties, making it a great option for those of us that sleep warm. 
Nectar Original
The Nectar Original is good value for money, and its gel memory foam attributes mean it is suitable for all sleeping positions and provides great pressure relief. This mattress allows you to try it on your adjustable bed first, and with a generous trial period, you can be sure that you love it before you commit! 
Nolah Signature 
If you're buying an adjustable bed to help with pressure relief, this Nolah Signature mattress could be the one for you. it is an all-foam option, so you can be sure that you will be getting a high level of comfort, cradling and contouring. The mattress is breathable so no need to worry if you sleep hot! The Nolah is suitable for all sleepers and can provide support and cushioning no matter what position you end up in.
To be able to customize your bed for your needs is always the best solution. Everyone comes with different body adjustment needs for a restful sleep and it's important to shop for the right mattress to get the best sleep outcome.
Other posts you might enjoy:
4 Mattress Shopping Tips for Saving Money
5 Factors of a Great Mattress for Your Children
3 Reasons to Make Green Mattresses Part of Your Home Redecoration
Share This Story, Choose Your Platform!