We don't choose the beds we are born in but thanks to all the different styles of beds available, we choose the ones we sleep on today. However, to make the best choice, you need a mattress buying guide to help guide you when you search for the perfect mattress for you.
In addition, keep reading to learn some quick and easy guidelines to help you narrow down your options.
What You Need to Know to Get the Right Mattress for You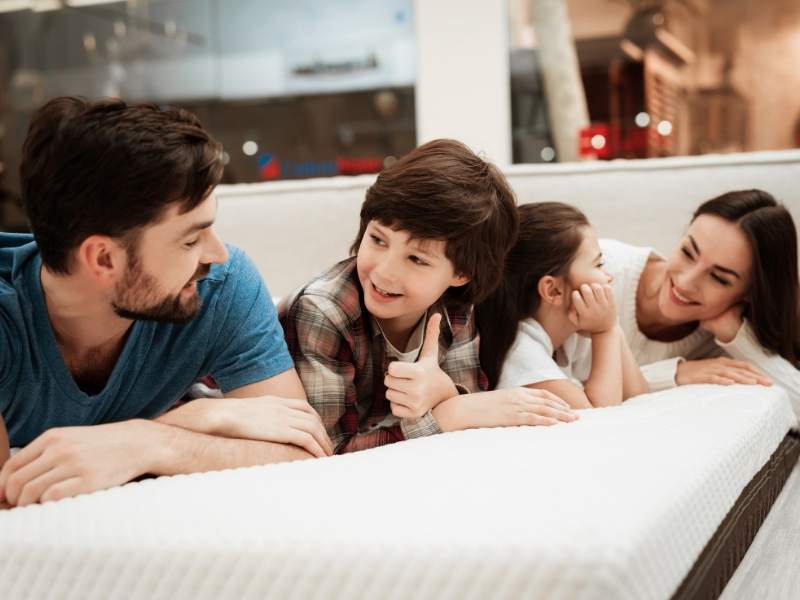 Ask Yourself These Questions
What's your body weight? Every brand tries to convince you that their mattress is durable but that's actually relative. Because, if you weigh more than average for your age, you may need a firmer mattress.
Are you a hot sleeper? Materials like foam and latex absorb body heat making sleep more comfortable.
Do you have back or waist pains? People with body pains might want to try softer mattresses.
Organic Latex Mattress
As you can see, there's no easy answer nor a perfect mattress that fits everyone. The truth is, what is suitable for your neighbor may not be suitable for you. However, one type that satisfies most of the basic needs for a mattress is the organic latex mattress.
They are made from organic latex and are environmentally friendly. They are also soft and springy which makes them very comfortable. Plus, they are resistant to moisture makes them a perfect choice for those with allergies.
To be sure you're buying a natural or organic mattress, it is important to check for the Global Organic Latex Standard label. This is this label that identifies a genuine organic latex mattress.
From a design perspective, the mattresses also have a sleek design that adds beauty to your bedroom.
Boho Rugs • Comfort in Every Room
We think it is important that you know about boho rugs. Boho (Bohemian) rugs are the new cool. They are made with so much care and artistic detail it will be love at first sight. If you are designing a guest bedroom in your home the boho vibe works in great because it has a cozy feel. I recommend using a futon bed that offers a multi-purpose for lounging or sleeping. It's important to find the best futon mattress for the best comfort for your guests.
The best part about these rugs is that they're so versatile and come in lots of colors and styles. So, you will be sure to find the right rug regardless of the color of your walls, model of your chairs, the shade of your curtains or texture of your tiles.
Choose a Futon Mattress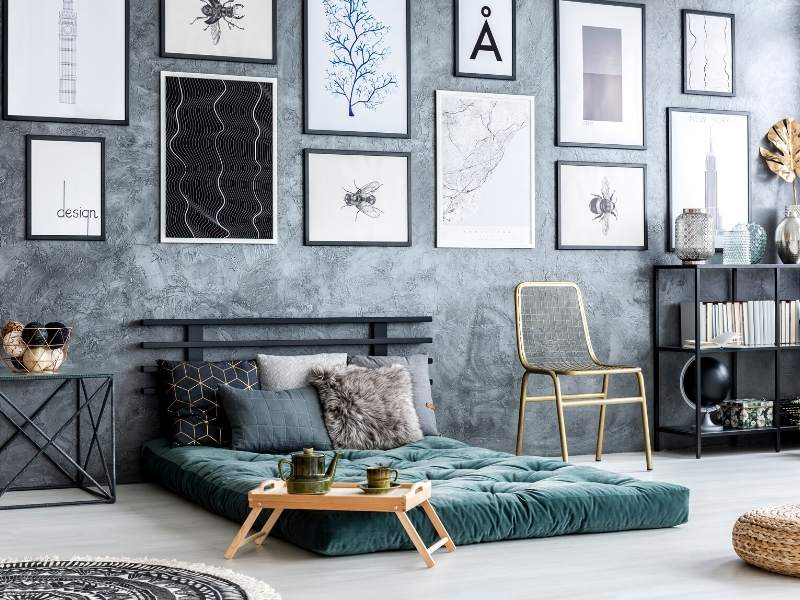 A futon refers to a padded mattress, which is called a shikibuton in Japanese or kakebuton, or a quilt with a bean-filled pillow called a makura. A futon mattress falls under the firm mattress spectrum, which is considered a more medicated mattress. With a high-quality futon mattress, it proves to be beneficial for the spine.
When it comes to choosing the best futon mattress, it's important to know the important features and benefits you need to look for, such as the following:
High-Quality Coils: High-quality coils provide equal distribution of weight by conforming to your body's curves, alleviating stress form your neck, back, shoulders, and hips, so you can sleep comfortably.
High-density Foam: Buy a futon mattress that's topped with high-density foam with well-placed coils. A futon mattress combined with the best leg elevated pillow will provide you with the most comfortable sleep experience
Tufted Microfiber Cover: A good futon mattress has a tufted microfiber cover that's made without harmful substances, such as flame retardants, mercury, heavy metals, or ozone depleters that can negatively affect your health.

A full-sized futon mattress can fit a full-sized furniture frame, which works on a sofa or bed. Also, an outer that's a hundred percent cotton provides the smoothest surface you can rest and sleep on.

Stable Base: With a stable base, the motion transfer is greatly reduced, providing optimum rest and sleep comfort.
Easy to Store: If you're trying to find an easy to store mattress, you'll find foldable and lightweight mattresses in the market today. You can roll it if you want to use it and pack it after sleeping. This type of mattress is space-saving and affordable.
Twin-sized Mattress: Mattresses come in different sizes. If you're a tall person, a twin size futon mattress is an excellent choice for you.
Here's wishing you and every member of your family a wonderful night's sleep. If your mattress needs replacing, or your home needs new rugs, we hope you keep these tips in mind. We've also included some other great designing links below for your convenience and further enjoyment.
All Images Courtesy of Canva.
Other Posts You Might Enjoy:
How to Determine Which Mattress is Right for You
4 Tips to Improve the Sleep Quality of Your Bedroom
3 Tufted Headboard Designs for Your Luxurious Bedroom
Share This Story, Choose Your Platform!