Tufted Headboard Designs: It's easy to make an effortless statement of luxury when you add a tufted simple and trendy headboard to your bedroom interior. These start with a headboard with a flat surface with a thin layer of padding with an outer layer of upholstery fabric. Then, buttons or glue are added to make the "tufts" in the design. You can even use an old headboard, nail flat pieces of wood over it, and cover it for a DIY rectangle tufted headboard at a low cost!
The examples shown here are warm to neutral tones, but there's no need to stick to these colors. With the use of the right fabrics, you can have a vintage glam look to a deep dark rich chesterfield look.
Within this style, there are
horizontal tufts,
vertical tufts,
diamond tufts,
and square tufts.
Tufted Headboard Designs for Modern Elegance in Your Bedroom
In particular, the diamond tufted versions are a timeless favorite of many designers. However, the square tufts are very modern looking and have their own place in a contemporary design. Below, you will find three headboards that elegantly display this style.
Traditional Tufts in a Modern Setting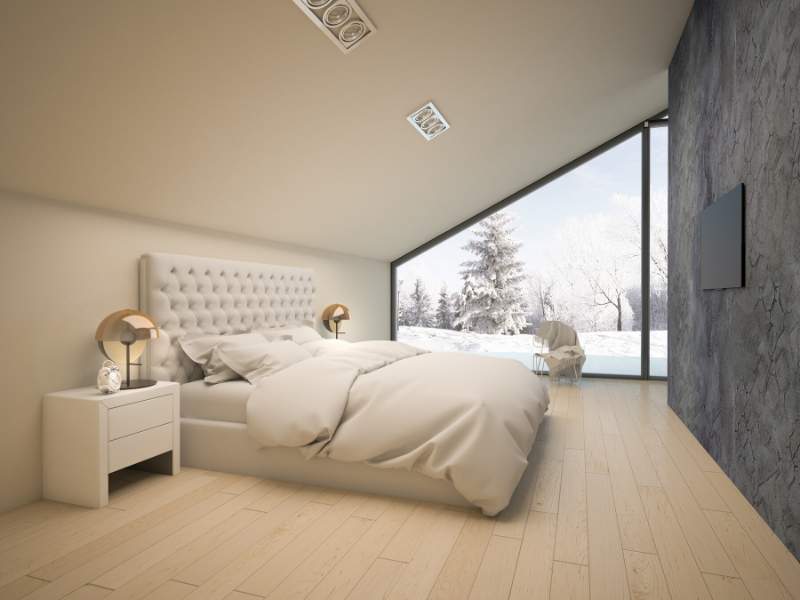 The diamond pattern in the headboard is traditional yet quite modern in the design of this bedroom. The soft neutral blends of this room contrast naturally and beautifully with the grey texture of the opposing wall. Add a wall of windows for natural light and you've got a stunning design.
Square Tuft Headboard in a Soft Flowing Room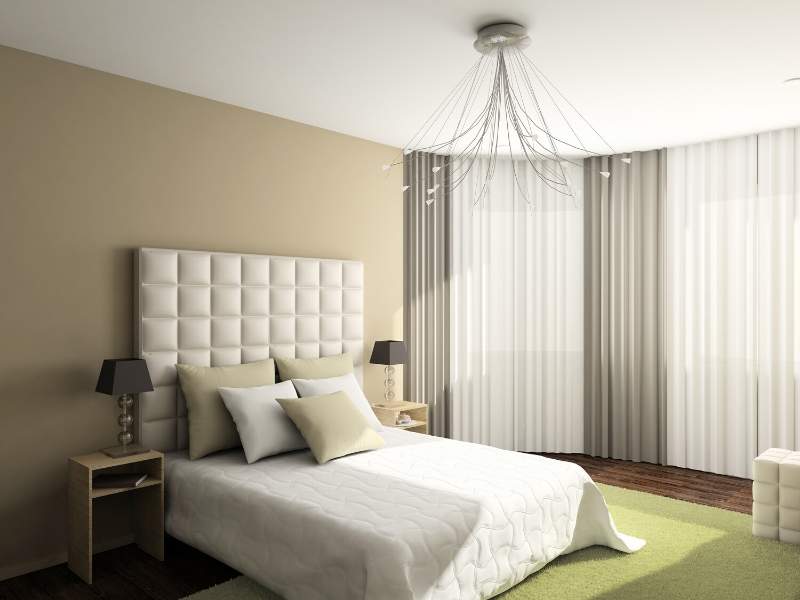 This contemporary headboard shows a modern twist on the tuft. Instead of diamonds and buttons, it uses squares. The squares carry over into the ottoman and the swirly square bed covering. The soft neutral accent bed pillows further accent the room while the soft flowing neutral drapes add a finishing touch.
Large Tufts Across the Wall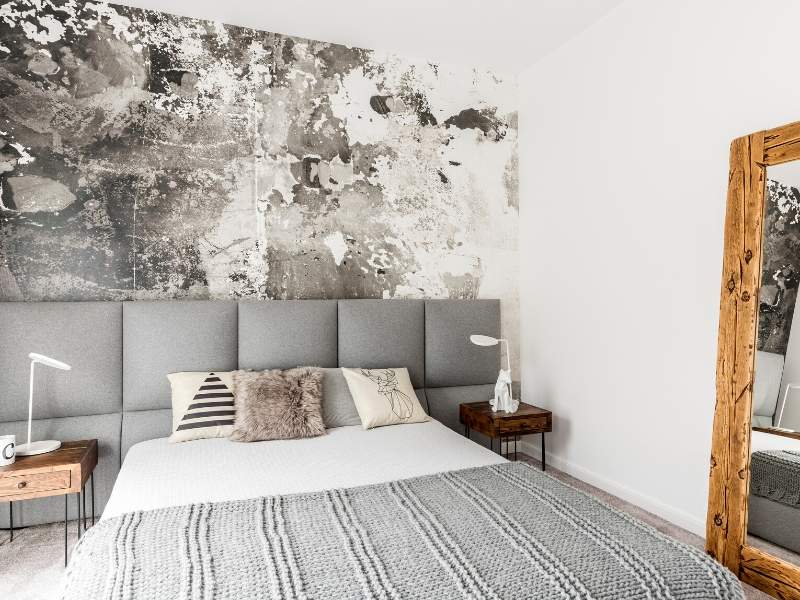 Natural grey and white accents bring this soothing room to life. The tufted board reaches across the width of the room providing an incredible backdrop to not only the bed but also the end tables. It is further enhanced by industrial theme wallpaper that adds even more texture to this space.
Have you fallen in love with tufted headboards? If so, keep searching until you find the perfect headboard for you. In the meantime, there are more links below for your further information and enjoyment of all things design.
Other Posts You Might Enjoy:
12 Unique Trends to Expect in Interior Design 2019
Bedroom Design: Transform Your Bed with These Tips
Tell-Tale Signs Your Bedroom Comfort Needs a Boost
Share This Story, Choose Your Platform!