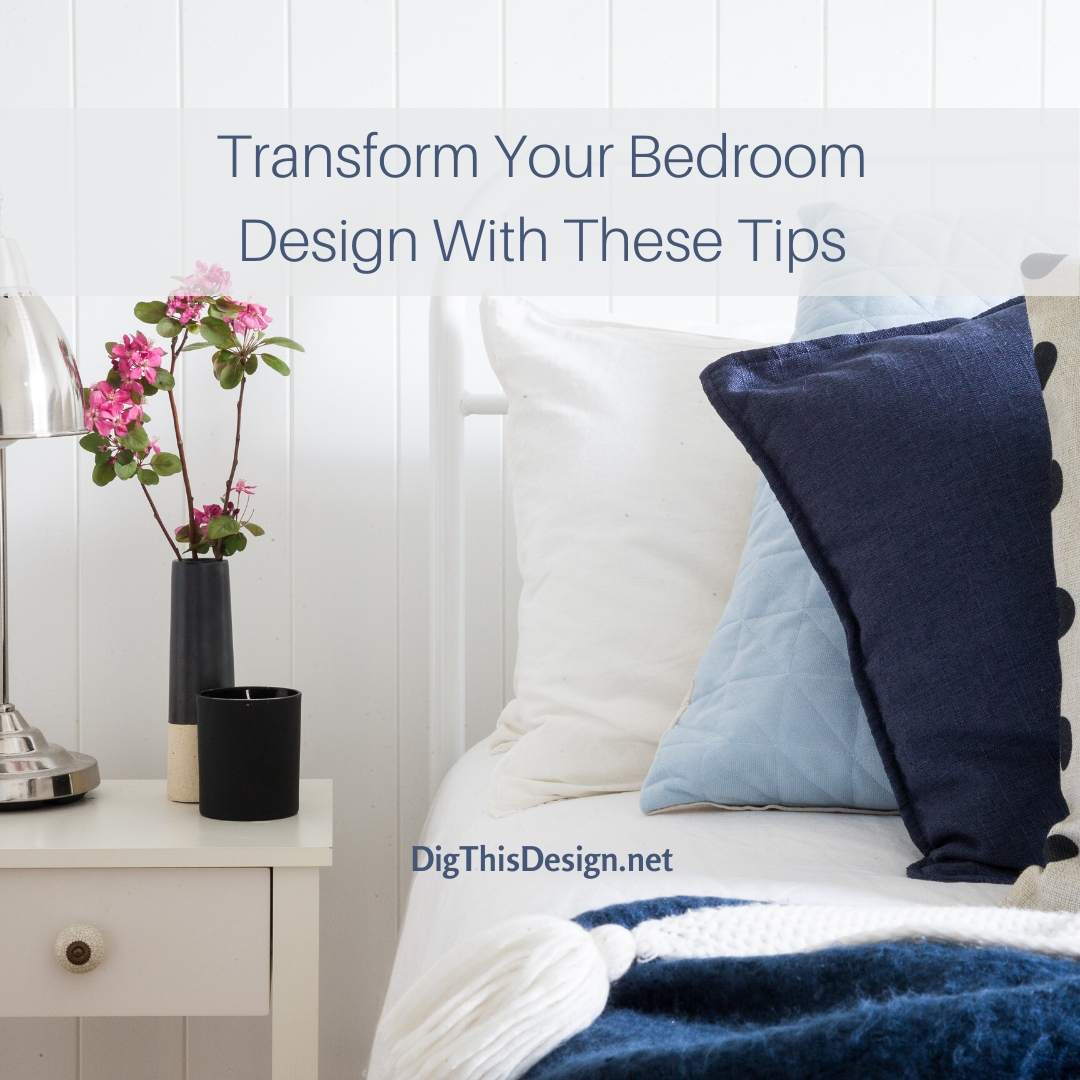 Your bed and bedroom design should be a haven for you to relax and unwind. And, considering how much time we spend there reviving ourselves, it's absolutely necessary for it to be a cozy, warm environment. It might seem like an elusive, unattainable art achieving this sanctuary though.
However, w often get lost in a myriad of interior design options, and we lose sight of the end goal. With a few simple tips though, we learned that we can transform our ordinary bed into the serene environment we want. Read on to learn how we achieved the ultimate bed and bedroom escape.
Transform Your Bedroom Design With These Tips
Select a Mattress Topper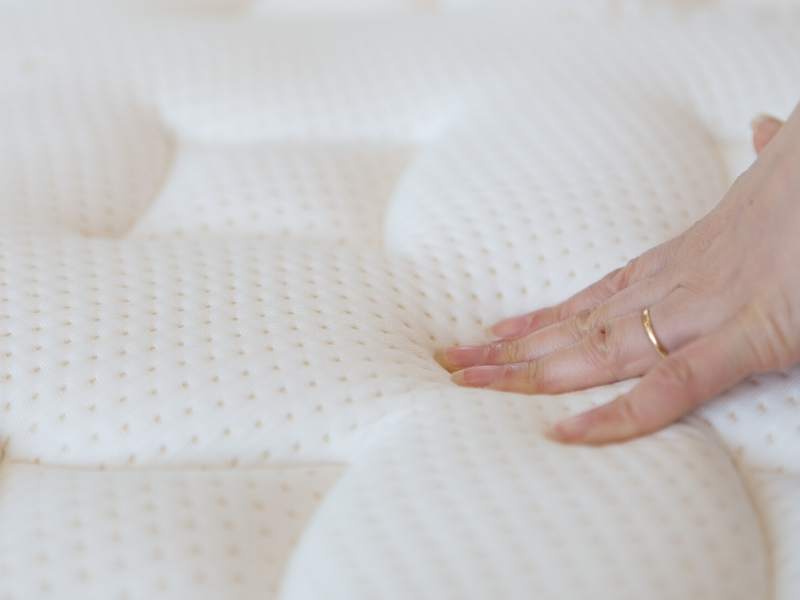 The funny part about this tip is that it's actually one of the most simple ones out there. You might think you have the perfect mattress, but have you ever slept in a hotel bed and thought, "wow – this is incredible?" We have, too, and the secret is actually insanely easy. More often than not, this unbelievably cushioned feel is achieved through a mattress topper. We know – mind-blowing.
We recommend that you check out trymattress.com and other similar sites to see how you can transform your everyday mattress into something far more luxurious. Simple mattress toppers are crafted with egg crate foam, but more indulgent ones are made from memory foam or feathers. Ultimately, the choice is yours, but this little detail can completely revolutionize your sleep.
Invest in a Quality Comforter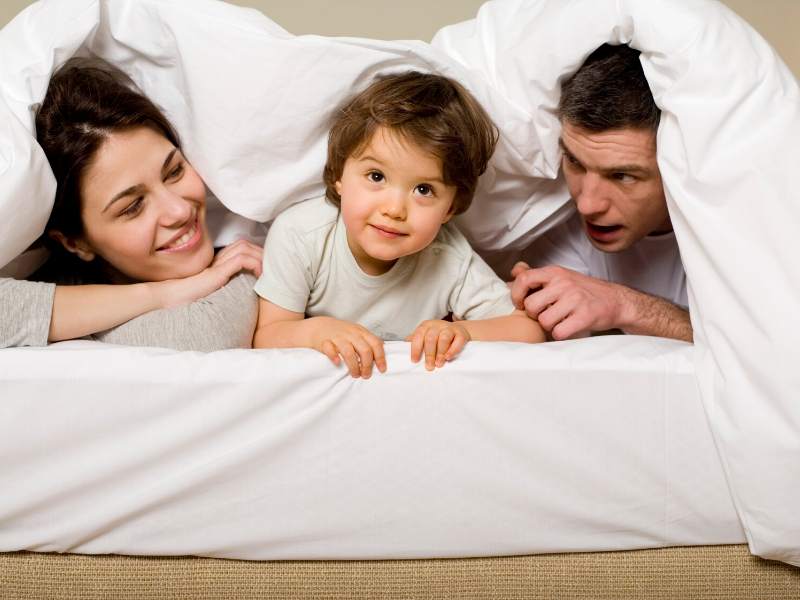 If you live in a colder environment, this is probably your go-to. If you don't though, you might think that all comforters are created equal. The truth is that they're not. More often than not, if you buy a cheap comforter, you'll get cheap quality, which means that it won't be nearly as soft or soothing as you want.
We recommend scouting around a bit. See what feels nice to you. Some people prefer the warm and weightless feel of down, while others enjoy a heavier comforter that mimics being swaddled. Whatever you choose, invest in something that adds the color to your bedroom design that you want. Whether cheerful or serene, you want it to be something snuggly and comfortable – and one that will stand the test of time.
Add Some Throw Pillows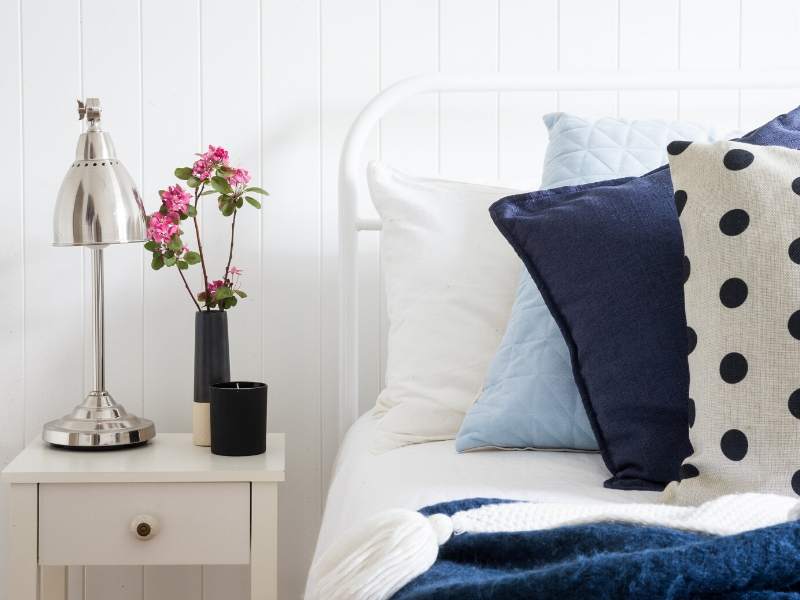 This bedroom design tip continues to be popular with homeowners everywhere. Throw pillows make a bed appear warm and inviting, and they give your bedroom more personality. They're that little pop of something extra that takes your bedroom design from ordinary to extraordinary.
Some people prefer to use one or two accent pillows, while others want a plethora to add a touch of color and excitement to the bedroom. And, the great thing is that they can actually play double-duty at night. If you're a side sleeper who enjoys a pillow between your knees, a quality throw pillow can be just that, too.
Choose Flannel Sheets
There are tons of sheet sets out there to choose from, and it can be a bit overwhelming. The bottom line when selecting the right sheets is that you want them to be comfortable in the long run. Cheaper sheets are often made from synthetic fibers, while slightly pricier ones feature wool and cotton blends. The higher the thread count, the softer they'll be, so you want to pick just how cozy you want your bed to be.
Flannel sheets add a rustic, comfortable vibe to your bedroom design. And, usually, that's what people want during the cold winter months. Beyond being warm and comfortable, flannel sheets are also quite affordable. Another plus? They don't wrinkle easily like cotton sheets.
Consider a Padded Headboard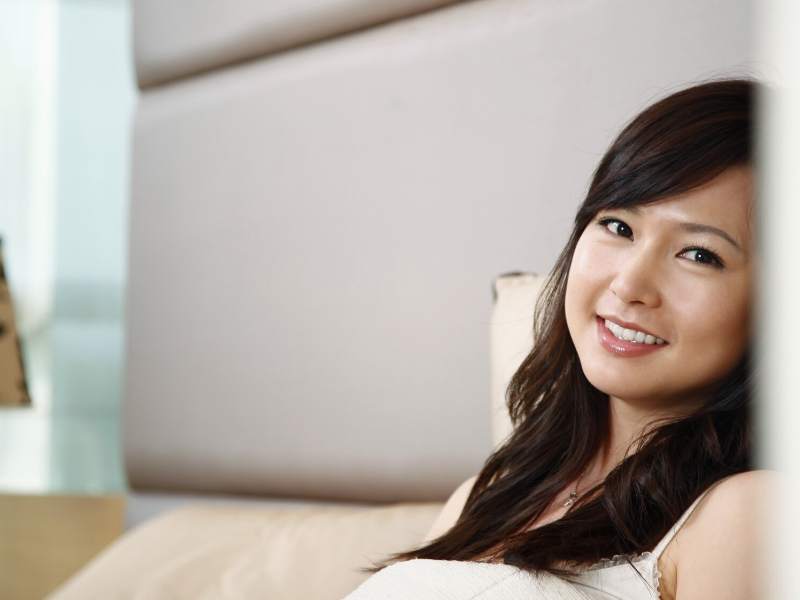 Padded headboards are all the rage right now – and for good reason. We liken it to an extension of a soft and soothing bed. With the right padded headboard, you can sit comfortably, expand upon that plush aesthetic, and stray from boring, tired wood. While solid wood headboards may be classic, they don't always offer the warmest welcome into a room.
Perhaps even more exciting is that you don't always have to spend a lot of money to achieve the right look. Homeowners around the globe are transforming their bedroom design with YouTube and a DIY project. With some simple steps, badding, a wooden board, the right fabric, and some tools, you can actually achieve the look you want by yourself.
The Bottom Line of Bedroom Design
At the end of the day (literally), you want your bedroom to be a calm and inviting space. When you work hard, a good night's sleep is imperative, and picking the perfect touches for your bed and bedroom design can transform average sleeping habits into great ones. Your mind – and your body – will appreciate the extra attention to your interior design elements and decor.
Images Courtesy of Canva.
Other Posts You Might Enjoy:
Minimalist Bedroom Makeover Tips
3 Essential Tips for Bedroom Designs
3 Things Every Bedroom Needs to Have
Bedroom Renovation – Did You Forget Something?
https://digthisdesign.net/wp-content/uploads/2018/01/Transform-Your-Bedroom-Design-With-These-Tips.jpg
1080
1080
Melissa Moore
http://development.digthisdesign.net/wp-content/uploads/2016/11/OLD_DigThisDesign_logo.jpg
Melissa Moore
2018-01-26 08:53:40
2021-01-16 12:04:21
Bedroom Design: Transform Your Bed with These Tips