A spare room is spare for many reasons. It may be that your home doesn't have ample storage space so that the spare room becomes a warehouse. Also, you may have children leaving for college. You might also think it's a waste to invest time or money redesigning the room because you still have the rest of the house.
There's nothing wrong with that. Things change. If an empty room in your house is filling up with all your extra stuff, maybe it's time to change that. To that end, we invite you to continue reading to get some great tips for how to use the empty spare room.
What To Do With An Empty Spare Room in Your Home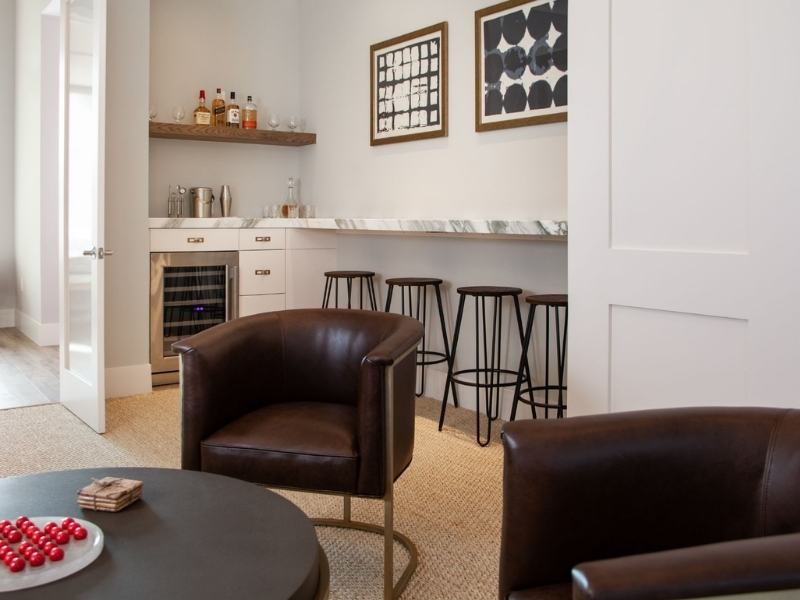 1. Install an indoor bar.
Why not try a party vibe with a room for entertaining? Whether that room is a spare bedroom or a basement, simply add a bar and you have the hottest spot in town.
Installing a home bar is as simple as buying a breakfast bar, and from there it's all fun. Inside you'll have room for not only bar stools but squashy sofas and storage for bottles. Also convert a chest of drawers as a wine or liquor bottle storage. Plus, add a fridge for your beverages and you're on your way to the greatest fun!
If you're going for a classy style, try these large stemless martini glasses. Also, grab a bunch of board and card games for a good time.
2. Add a wonderful walk-in wardrobe.
The simplest way to make use of your spare room would be to expand your storage. Move your chest of drawers and wardrobe into the spare room and you're on your way to a walk-in wardrobe.
You could ditch the traditional wardrobe entirely and fill the room with rods and shelves to keep all your clothes, shoes, bags, and hats displayed, or you could opt for a much more affordable industrial style open wardrobe. A few of them dotted around the room will soon take on the appearance of a walk-in wardrobe. From there, place a standing mirror near the window, for the natural light. Also, try a squishy seat in the center for when you need to rest.
This has the additional benefit of getting extra things out of your bedroom. If your room is taken over by storage and a makeup table, move it all to the spare room. Of course, doing so gives you the additional benefit of sleeping with a clear mind because of less clutter in your bedroom.
3. The convenience of a home gym.
No doubt this idea crosses everyone's mind during lockdown. With all gyms shut down, you can get creative with your fitness. Interestingly, YouTube fitness classes saw their views go through the roof.
The obvious solution is to make your own home gym. In fact, use everything you learned from lockdown in its own unique space so that you aren't disturbing anyone. So, install a stereo system to get the blood pumping, and even invest in some gym equipment to make sure you stay at your best fitness level.
In conclusion.
If you have any questions or suggestions, we always love to hear from you in the comments below. Also below are links to more fantastic articles about ALL things DESIGN for your home or business.
Images Courtesy of Canva.
Other Posts You Might Enjoy:
5 Inspiring Ideas for Your Bedroom Design Renovation
6 Design Ideas to Make Your Extra Bedroom Useful
3 Easy Ways to Design a Serene Zen Space in Your Home
Share This Story, Choose Your Platform!