We spend around a third of our lives asleep in our bedrooms. On top of that, we spend several hours getting ready in the morning or reading on the weekends. However, it's a place to rest, relax, and get away from the stressors of the day. If this appeals to you, keep reading for ideas for a bedroom design renovation that's perfect for you.
Bedroom Design Renovation is Easy with the Right Ideas
⎆ Focus on What Matters
Multipurpose rooms are a big trend. But when it comes to your bedroom, it's better to keep things simple. Let's be honest – no one wants to stare at their un-used workout equipment sitting in the corner of the room. Similarly, it's important to keep your work-life separate when planning your bedroom design renovation.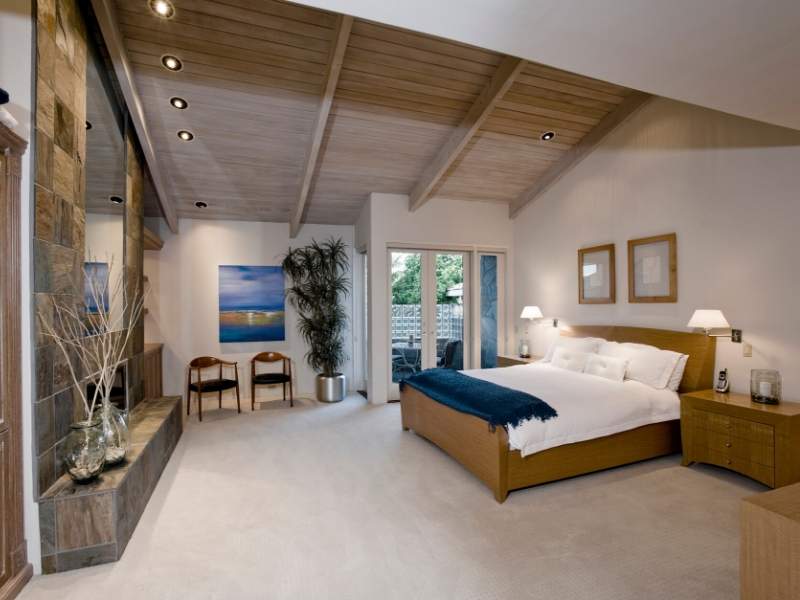 In today's landscape more and more people are working from home. At first, it might seem like a thrill to work from your bedroom, but there are a number of reasons to try and keep these things separate. If you share a bedroom with your partner, studying makes it difficult for your partner to sleep with the light from your computer.
It also makes it harder to switch on and off from work. Instead, make your bedroom a place to sleep first and foremost. Remove the TV or computer screen so the light won't keep you up too late. Also, try moving the workout equipment and craft stuff to a dedicated area of your home for those activities.
⎆ Select the Perfect Wardrobe Solutions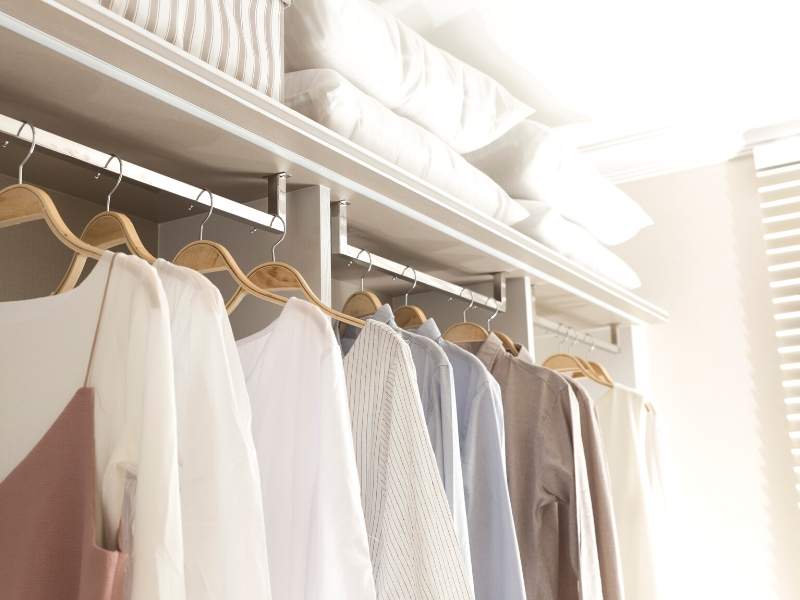 When it comes to a lack of storage space in your home, a closet or wardrobe is a great solution. Find a walk-in wardrobe that suits your bedroom or order a custom wardrobe so that it perfectly fits with your bedroom design renovation.
⎆ Use Multifunctional Furniture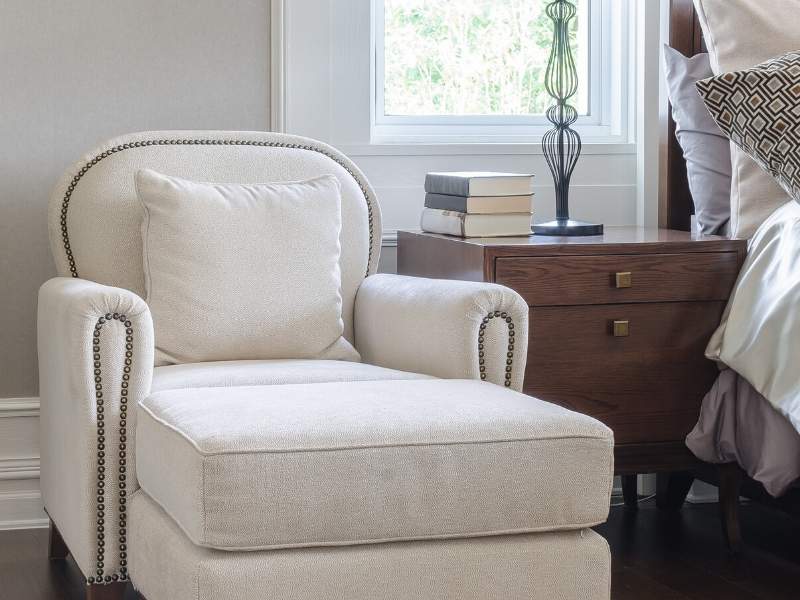 Take a look at the furniture in your bedroom and ask yourself if you really need it. For example, there's no point keeping a nightstand that does nothing more than hold up a lamp. Instead, get a bedside table large enough to hold all of your charging electronics and a stack of books on the second shelf.
Additionally, you might get rid of the two chairs in the corner and get a single plush chair with a nice footrest. Also, look for footrests with built-in storage. In addition, install storage drawers or containers that go under the bed to maximize storage and keep it out of sight. Finally, you must remember to clear the clutter regularly to keep your bedroom design renovation fresh and new.
⎆ Enhance with Soothing Décor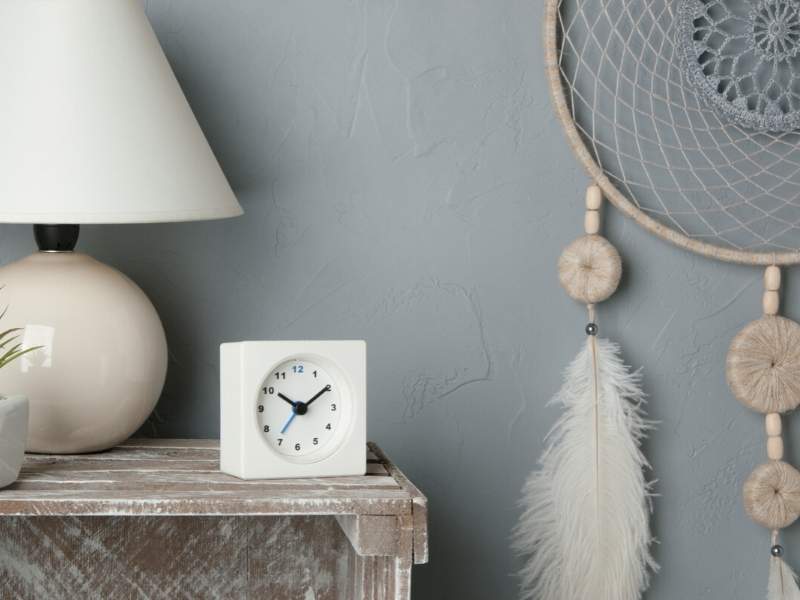 Busy décor is as stressful as clutter on the floor. So try not to cover your walls with paintings or high-energy patterns. Instead, choose décor that's relaxing. In addition, select neutral wall colors and a minimum of decorative elements like pictures and posters. For the bed, place a few comfortable pillows on the bed, but don't make them a hindrance to getting into bed.
⎆ General Bedroom Design Tips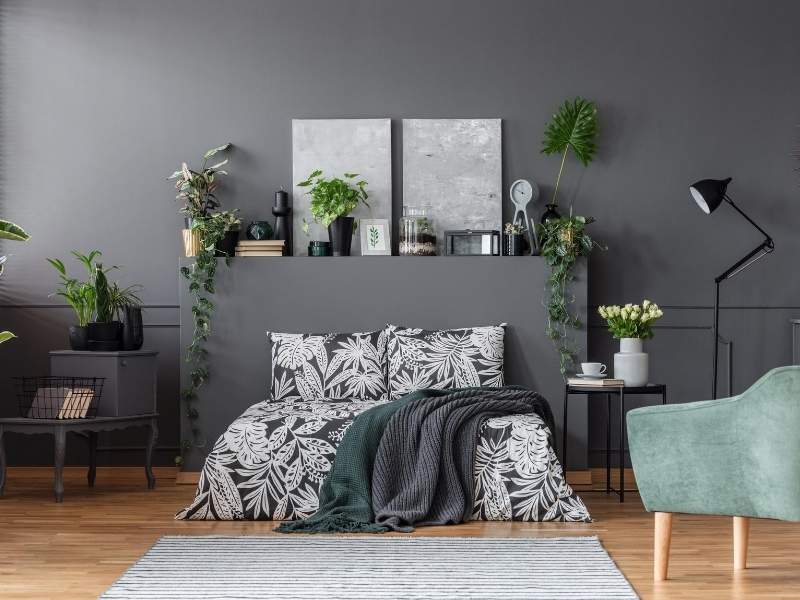 1. Make Every Space Useful
A small bedroom space gives a feeling of tightness, which can be a source of stress. Instead of getting a good night's sleep, you might feel suffocated inside your room. There are a lot of clever ideas for small spaces to help you maximize your bedroom, including the following:
Keep bedroom furniture items minimal.
Use a large size mirror to reflect a more spacious bedroom.
Invest in a high-quality mattress and bed frame that's just right for you and your partner.
Get rid of other entertainment appliances in the bedroom and just keep the basics, like your smart TV.
Remove clutter in your bedroom and store unused items in a different location inside your home.
2. Incorporate Art
Your bedroom is the most comfortable place inside your home. Incorporating art is a great way to invite positive vibes or enhance optimism. After a stressful workload and hectic schedule in the office, you just want to lie down, rest, and enjoy sleeping in your bedroom.
The best walls wherein you can place artwork in your bedroom are on the walls opposite your bed and directly over the bed. Large-scale art pieces must be hung or installed at eye level. Abstract art pieces with soothing tones and colors are the best. Landscapes, photography, and desaturated photos are also good art pieces for a bedroom.
3. Incorporate Nature
If you usually draw inspiration from plants or nature, you can incorporate this theme into your bedroom. Succulents and other indoor plants can make the ambiance of your room more calming and inviting. Choose low-maintenance plants and place them near the window for them to still benefit from sunlight.
Here are some examples of indoor plants to help make your bedroom prettier:
Areca Palm
Boston Fern
Chinese Evergreen
English Ivy
Lady Palm
Lavender
Rubber Plant
How do you design your bedroom space? We'd love to hear from you in the comments below. You will also find other interesting links below for all things design in your life.
All Images Courtesy of Canva.
Other Posts You Might Enjoy:
6 Design Ideas to Make Your Extra Bedroom Useful
Spare Bedroom Ideas; 5 Out of the Box Designs
3 Easy Ways to Design a Serene Zen Space in Your Home
Share This Story, Choose Your Platform!