Decorating can be a lot of fun. Whether you're moving in with a loved one for the first time or even just sprucing up your home, you can get excited about finally making things the way you want them. But, home decor can also be a big task. You often get wrapped up in the big jobs and wonder why the finished result isn't quite what you were hoping for. That's where the home decorating details come in. By focusing on your home decorating details, you can have a much bigger impact and be happier with the finished picture overall. So, if you're wondering why things aren't quite looking or feeling right, here's where you might be going wrong.
It's ALL In the Home Decorating Details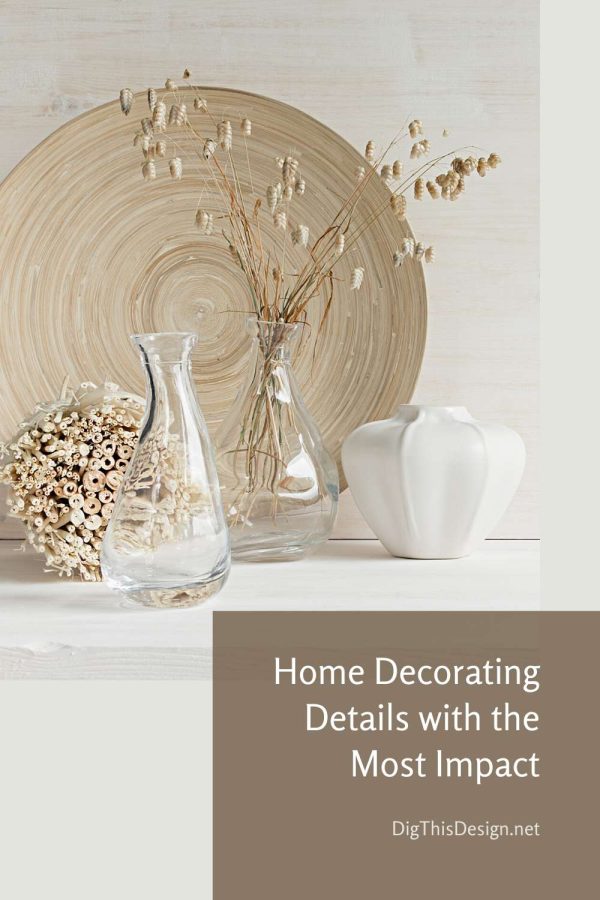 Home Fragrance
When your home is lacking in atmosphere, you might need to add in the perfect home fragrance. It's not always possible to have your favorite music playing, but you can actually achieve the right sort of vibe by playing around with the scents you have at home. Whether you choose to burn incense, candles or even use an oil diffuser, it can help to consult reviews on sites like AirNeeds so that you can find the right product for what you need. Essential oils have become quite popular due to believed healing properties.
Accessories
Accessories are a great way to not only finish off a room but to add personality too. Sometimes a room can look quite basic once the furniture is in. But, you can add an entirely different feel to it by dressing it up with different accessories. You might choose to go with candles and kill two birds with one stone or add in fresh bouquets of flowers and ornaments to add in the level of style you've been looking for.
Flooring
As you look at a room or your entire home, you will probably take in the entire space at once. But, you might not notice just how much of an influence your flooring has. Just think about it – if you were to replace the flooring in a room, it would have a completely different look to it. So, if something doesn't look right or the colors aren't flowing, just look down. You can change the flooring choice or add in rugs to a space and make a huge difference to how it looks.
Soft Furnishings
Sometimes, not enough emphasis is placed on soft furnishings. They really can make or break a room. Image your living space without throw cushions and blankets. How would it feel to you? Probably quite cold and lifeless. It's the same with your bedroom. But, by adding in soft furnishings, you can add a lot of warmth and texture to a space. It might even be all you need to do to finish off your home decorating details.
Accents
When you're really struggling to find the problem with the overall design, look a little closer. It could be that the accents in the room aren't popping enough. Maybe you need to repaint details in a room, like a door frame, shelving, picture rails, or skirting to see a difference. It could also be that you need to refresh the paint or choose another color to make the impact you were hoping for like a signature wall.
Images Courtesy of Canva.
Other posts you might enjoy:
The Collaboration of Legrand and Hubbardton Forge, Bringing Design Details that Matter!
Home Design – Consider Your View Through the Window
Home Décor – It's ALL In The Details
Share This Story, Choose Your Platform!