Interior design is developed primarily with the sense of sight in mind, but did you know how powerful the sense of smell is in creating an emotional response? You can literally create energy in a room or relaxation in a room by aromatherapy. I feel it is important to create the right scent for each room and the activities in each room as they change throughout the day and night.
Aromatherapy to Help Rise and Shine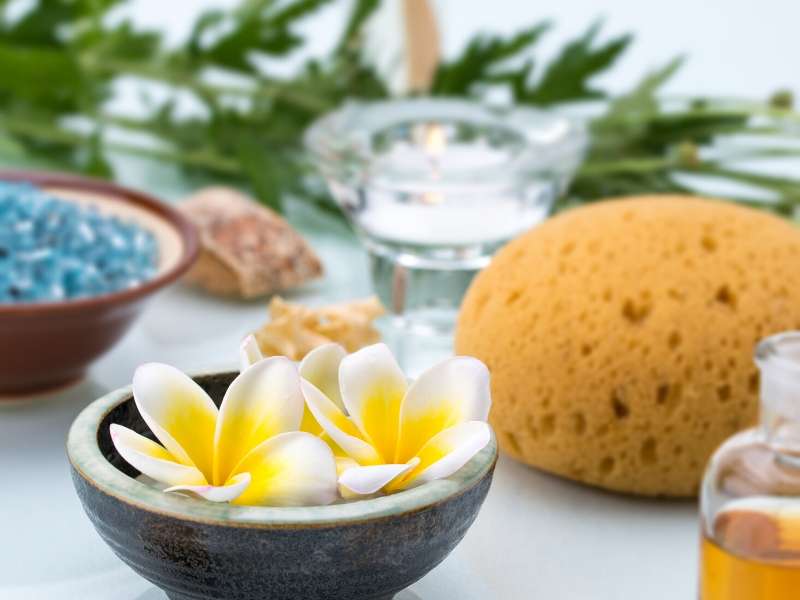 Fresh ground coffee is my first choice for rising and shining and then I love to float seasonal flowers in a bowl of water to add fresh aromas in my kitchen.
Fresh botanicals to start my day just energizes me which is exactly what I need in the morning. Flowers are so beautiful when they float and they emit such a powerful aroma into the room.
Using Aromatherapy to Evoke a Seasonal Feel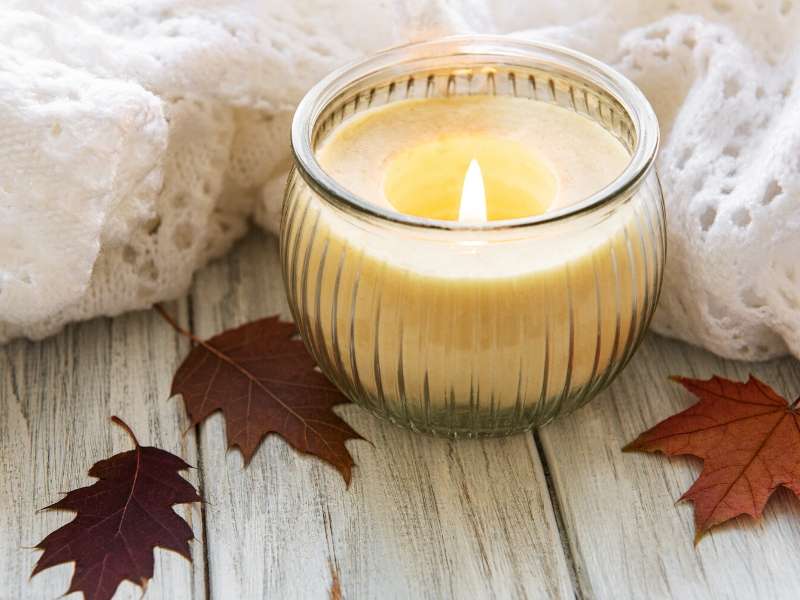 Candles are wonderful for bringing in a seasonal feel to your home. They bring back fond memories from yesteryears and add just the ambiance to your room.
The warmth of the scent of a spiced apple cider has an undeniable impact on the power of aromatherapy to create atmosphere in your home. Growing up my family always had a beautiful tablescapes with candles and it wouldn't be the holidays without them.
Aromatherapy to Help with Relaxation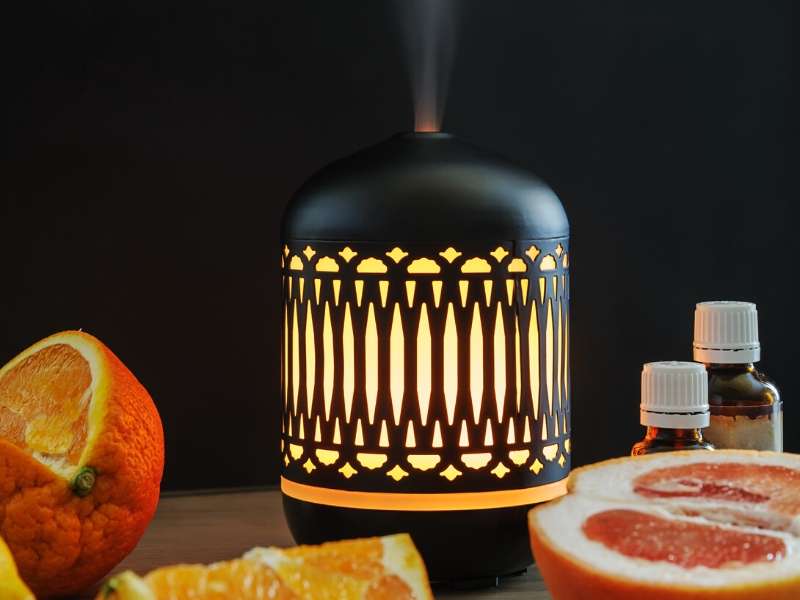 Essential oils are my go to when I am wanting to design a relaxing mood to any room. By adding 25 drops to a traditional oil burner with a tea candle can create a stress-free zone in your home.
Essential Oils and How They Benefit:
Rose – Known to help with stress issues.
Frankincense – Relaxation and aromatic.
Lavender – My all time favorite scent! Known to be soothing; builds solidarity and strength.
Bergamot – Calming and known to relieve anxiety.
Marjoram – Provides relief from emotional pain and grief.
Vetiver – Restores a sense of absolute grounding and cools hot emotions.
Chamomile – Calming, soothing, medicinal.
Lemon – Gentle and refreshing.
Geranium – Cheery; helps to improve downward spiraling moods.
Cinnamon – Mood enhancer.
Fennel – Creates a desire to be kind to yourself.
Rosewood – Allows love to flow to the heart center.
Ylang Ylang – Releases anger and frustration — In a good way :-)
Images Courtesy of Canva.
Other posts you might enjoy:
Using Amber for a Romantically Aromatic Valentine's Day
3 Tips on Flower Decor Honoring Earth Day
Share This Story, Choose Your Platform!