Tips to Creating Eye Catching Curb Appeal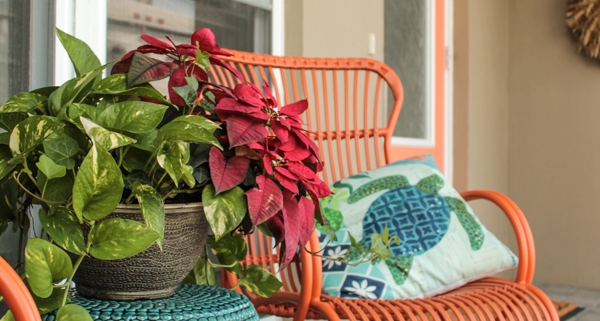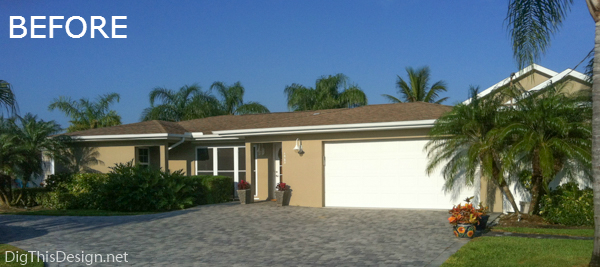 3 Tips to Create Curb Appeal
Pops of Color
Pops of color add the "wow factor" to any space. In this project, I was working on a 1970's, ranch style home, that did not have a lot of curb appeal. I really needed a color that would create attention, so I chose orange. The original front door was a single door and could not be enlarged at all. I wanted to create a more dramatic front entry way by altering the architecture, but that was out of the question. I decided to design a custom door with a half glass insert because one of the home's occupants is in a wheelchair and I was afraid a full panel glass door could be damaged by the chair. The glass I chose matched the glass that was designed in the kitchen seating area and tied the two spaces together.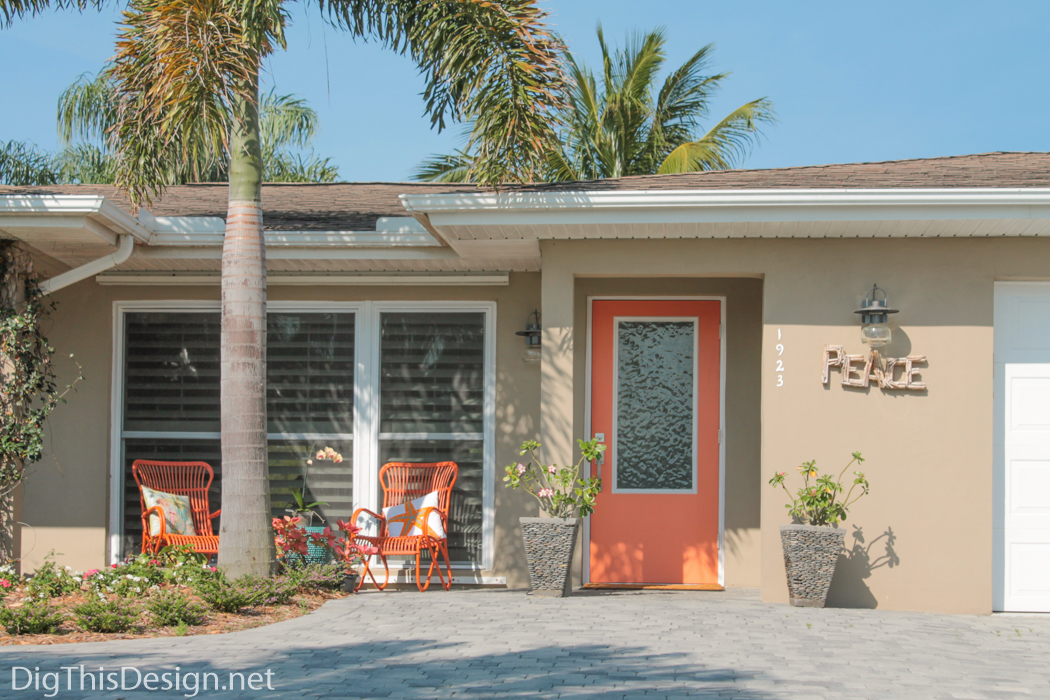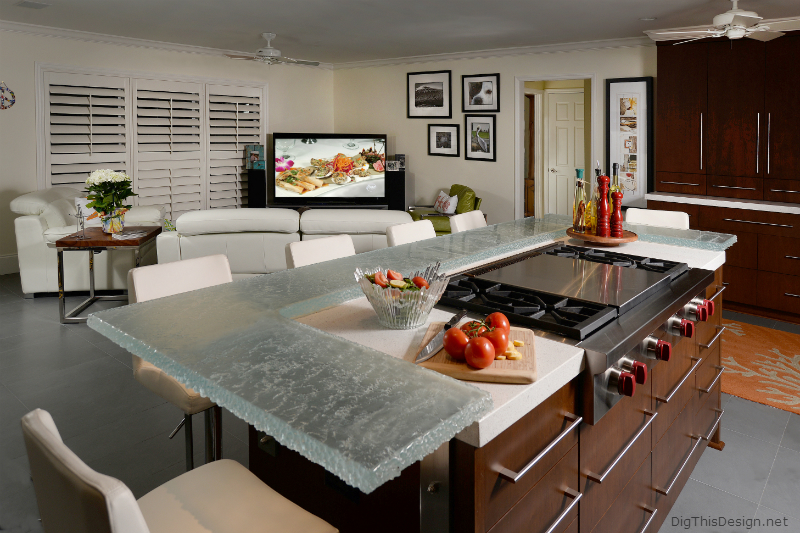 The only way I could add more pops of color was to create a porch in front of the window. The front porch allowed me to create a pretty seating arrangement that gave the home a more inviting look. The orange chairs continued my orange theme and a turquoise table was the perfect compliment to the seating arrangement.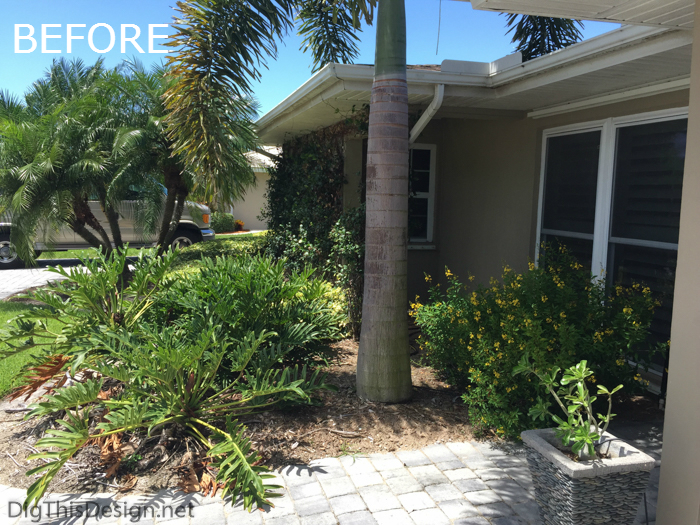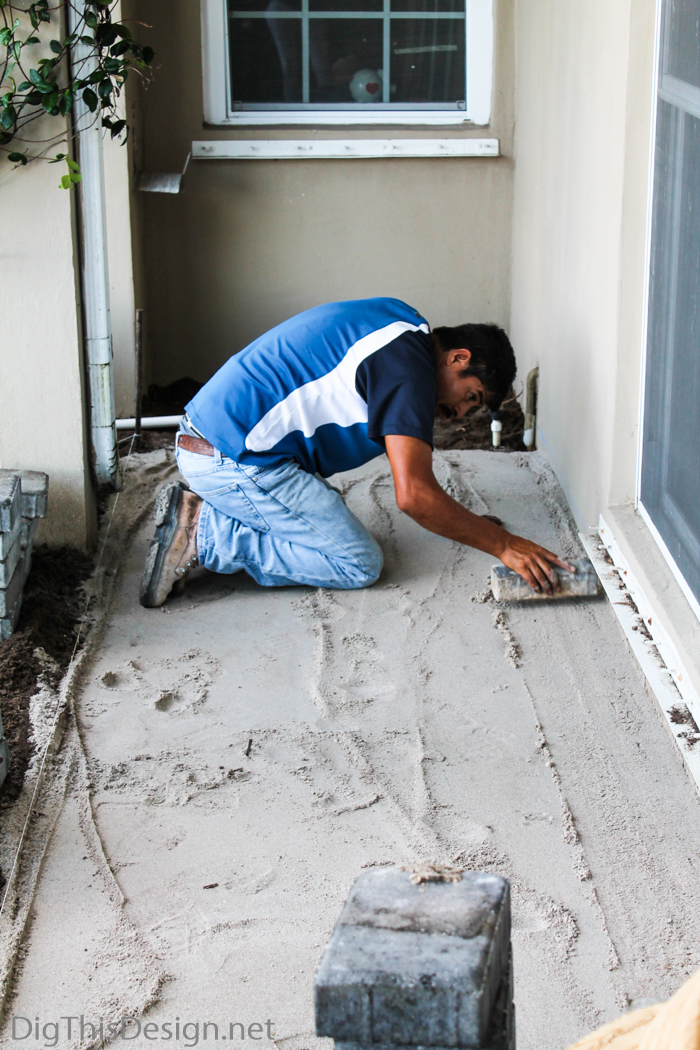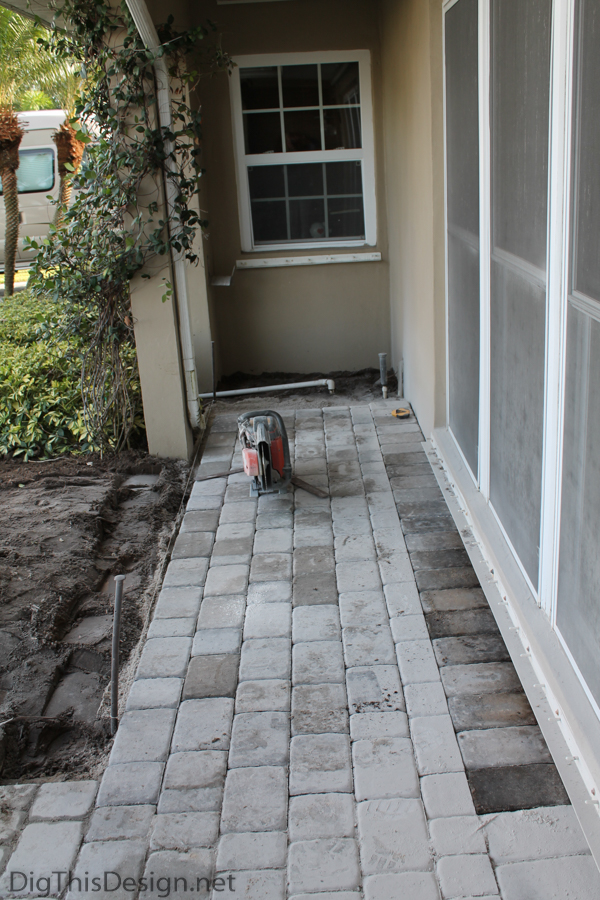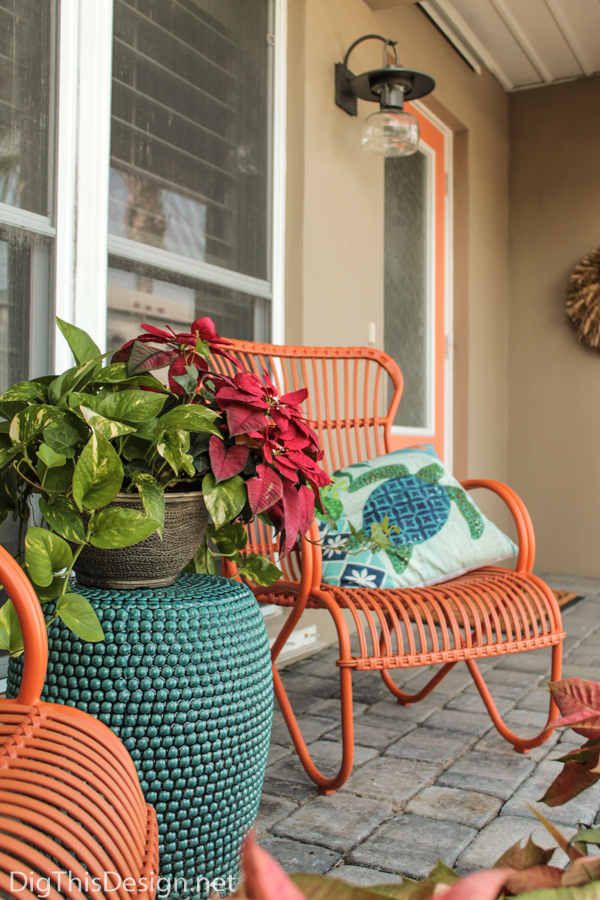 The lanterns gave a rustic coastal vibe to the home which was perfect, due to the home being located on a waterway. I also wanted to use a good quality that would stand up to a coastal climate and I chose Hubbardton Forge brand.
Landscaping
When considering your landscaping, it is important to take note of the architecture. This particular home had a roof line that cut back into the home and to me, this screamed for a tree that would be a focal point. The foxtail palm tree was just the character I was looking for because it had a clean trunk and the top blooms out above the roof line. It became the focal point of my design. This detail gave the home the tropical image I was going for.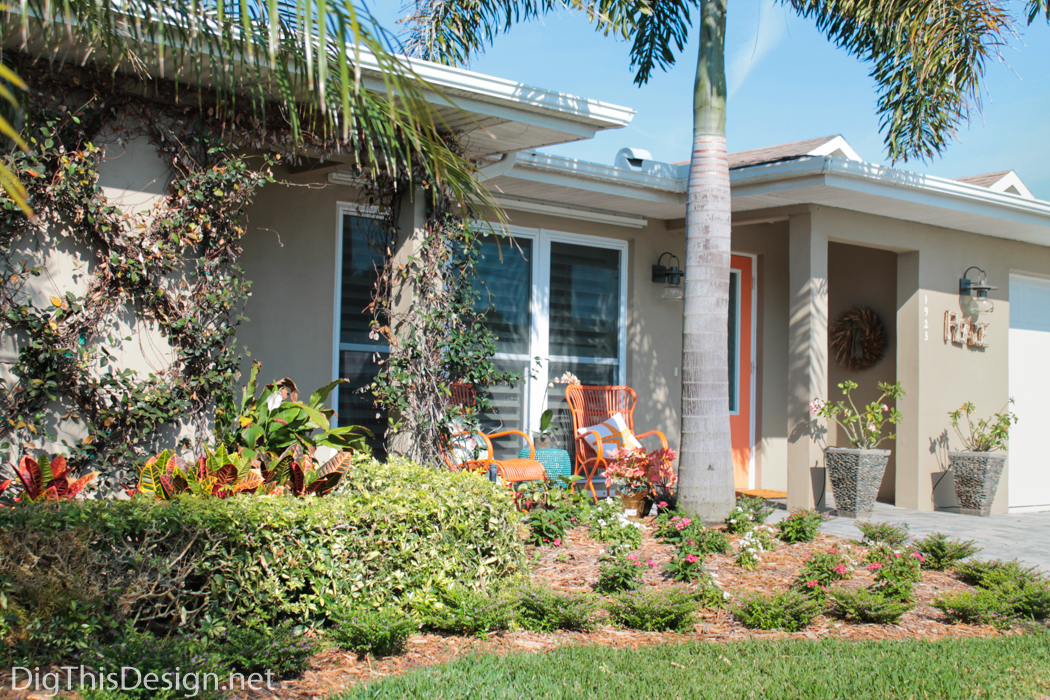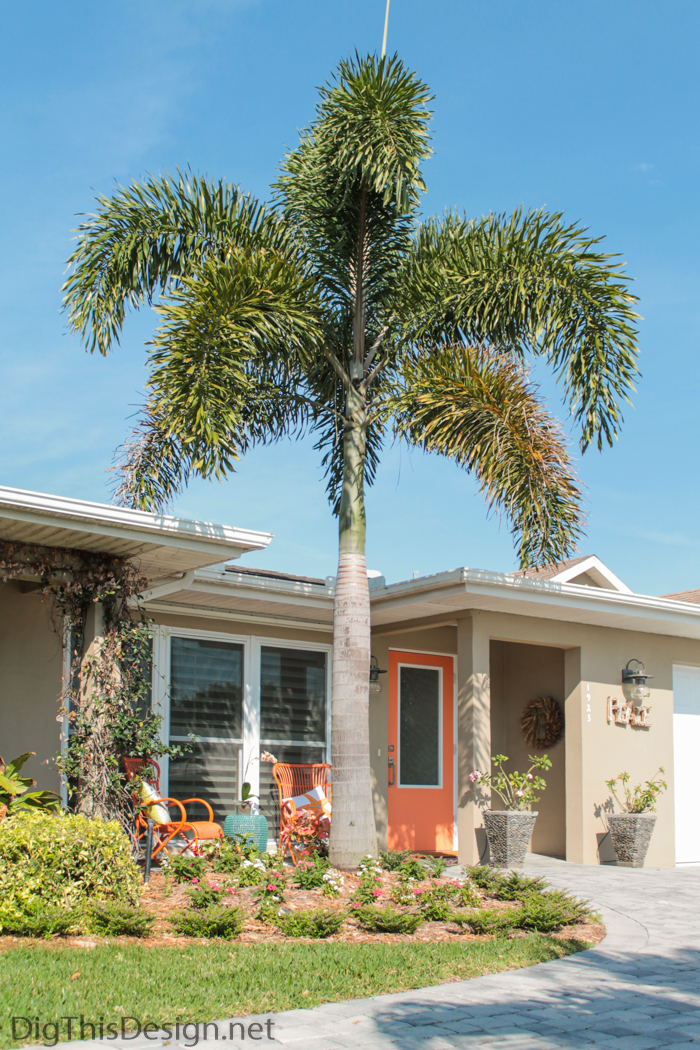 The other area that was screaming for attention was the blank flat wall to the left of my new porch. I created a diamond trellis pattern with wire and planted jasmine vines. When the jasmine is in bloom, they give a beautiful aroma.
New landscaping was added in front of the porch to add a multitude of colors when it matures.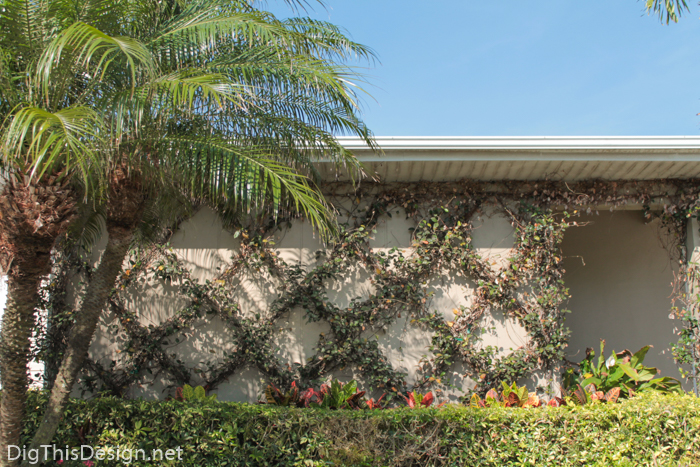 Personal Touches Add Character
Personal touches are so important because they give hints about who lives there. The mermaid mailbox was a way to personalize the house because of the manatees that live at the home's dock and manatees have been nicked named mermaids. You can always hang a wreath at the front door, expressing your style or as seasonal décor.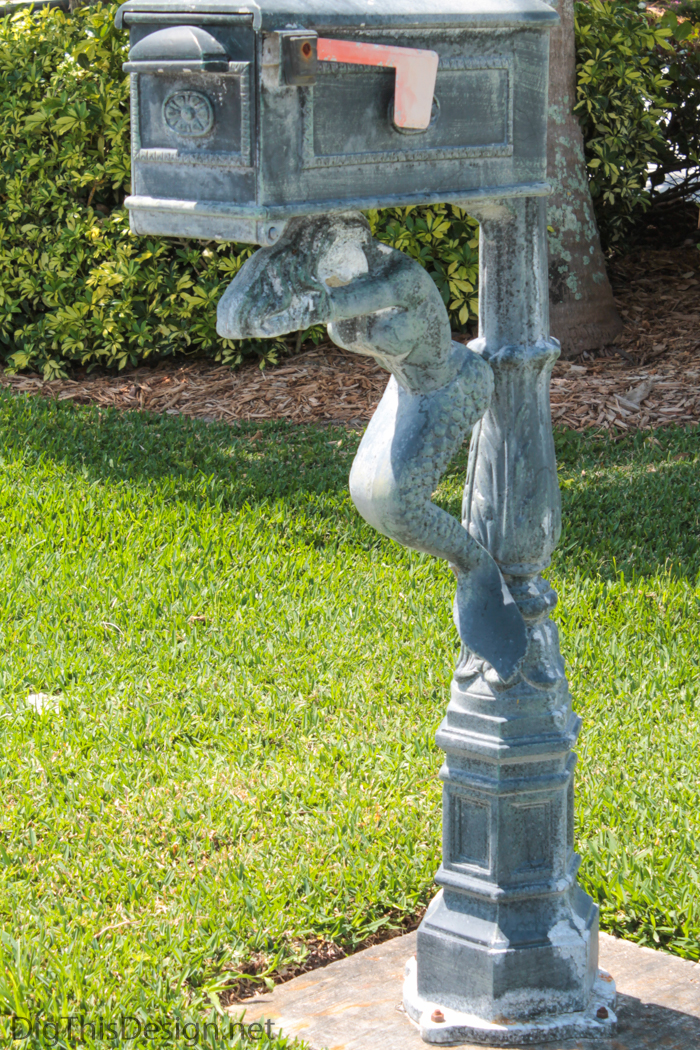 Because poolside yoga is a prevalent activity in this home, I couldn't resist the driftwood peace signage, welcoming all that visit.
Other Post you might enjoy:
Designing A Personal Zen Space Inside or Outdoors
Beautiful Designs for Outdoor Living Spaces
A Tropical Home for Maximum Outdoor Living
https://digthisdesign.net/wp-content/uploads/2016/03/20160112-IMG_6590.jpg
900
600
Patricia Davis Brown
https://digthisdesign.net/wp-content/uploads/2022/11/OLD_DigThisDesign_logo-300x225.png
Patricia Davis Brown
2016-03-18 03:03:04
2020-06-13 12:19:44
Tips to Creating Eye Catching Curb Appeal