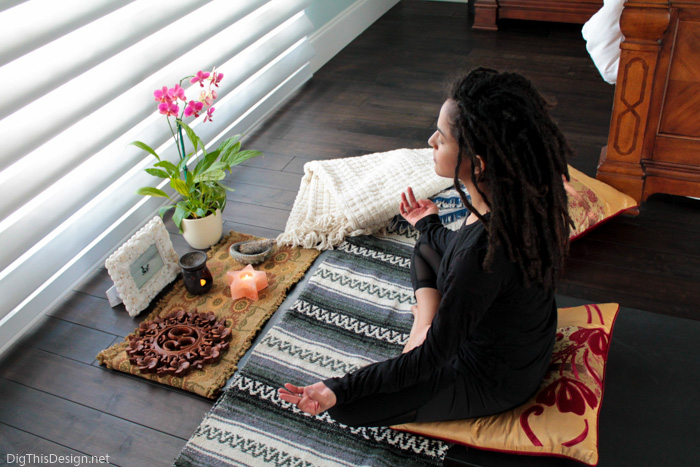 I'm sure you've noticed how everything begins to snowball and feel incredibly worse when you're stressed? No matter where the stress is coming from, the manifestations of it will get to you until they feel like they're swallowing you whole. Everyone can benefit from a space to themselves to decompress and meditate. A zen space doesn't have to be lavish or take up a lot of room, just like meditation doesn't have to be rigorous sitting, breathing, and instant mental clarity. Like all things interior design, your zen space should be designed to meet your needs.
Gardens By Zen Pros
A good place to look at for inspiration is Zen Buddhists. In traditional Japanese zen gardens, components like rocks, sand, and gravel are meant to create symbols for the relationship between people and nature, not necessarily to copy it exactly, which is why you may find a boulder surrounded by stylized raked gravel. The main use for these gardens is to create a space to aid in meditation. The Morikami garden in Delray Beach, Florida is a nice spot to take a stroll and let your mind relax amongst the trees, rocks, and classical examples of Japanese gardens.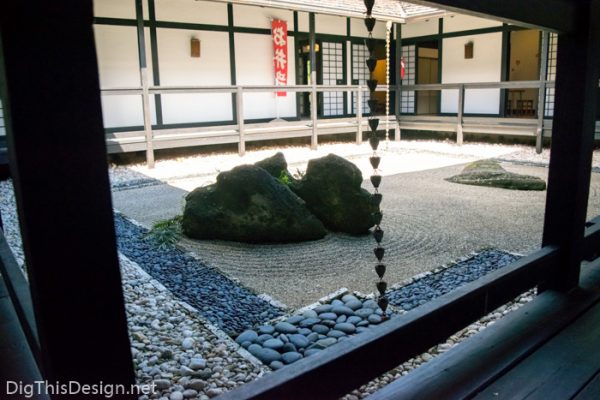 Zen Space Design Elements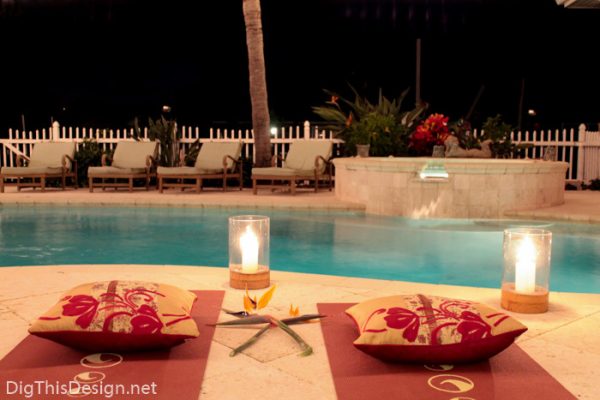 You can create a zen space for relaxation, meditation, yoga, reading, tea drinking, etc. with a few simple components that can be DIY projects or collected inexpensively. The basics are a quiet space, comfortable seating, privacy, and a flat surface to place items. Nice to haves might include shade, access to electricity, lighting fixtures, a moving water feature, extra pillows, and a yoga mat. The senses should be taken into consideration. For example, light incense or burn essential oils for scent and candles for the calming effect of flickering light. In essence, it all depends on what you want to use the space for primarily. The items you bring into your space should help you achieve just that.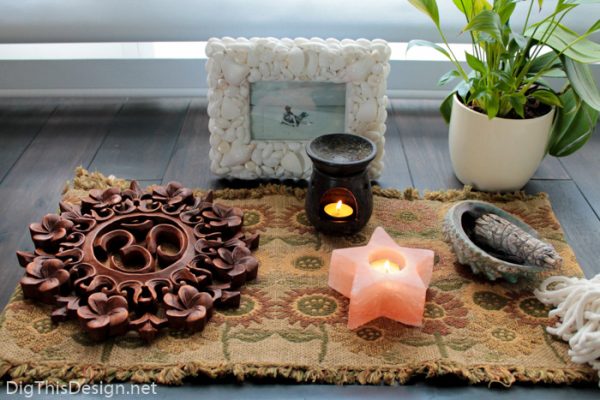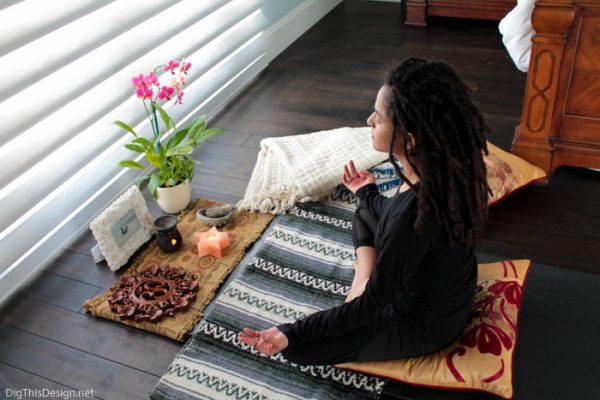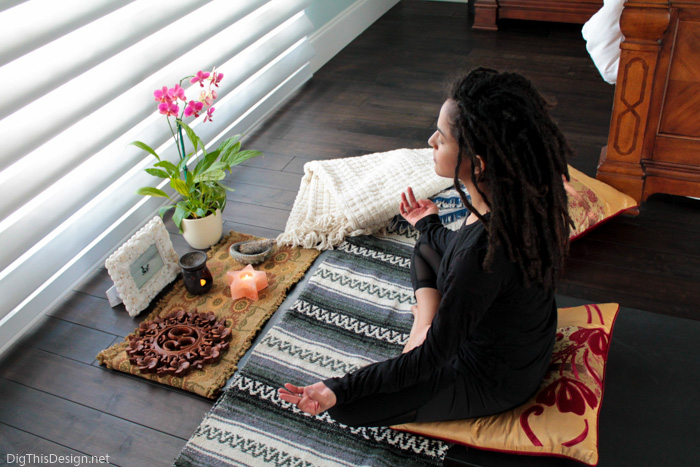 From a design perspective, there are a few characteristics that contribute to a calm space. Horizontal lines, neutral, and natural foliage help to ease the mind. As you can see above, a meditation spot can be minimal, containing only a few special items that can be easily put away or moved somewhere else. Get yourself into some comfortable clothes and get into the habit of daily (or weekly, I know you're very busy) meditation sessions to clear the mind.