Do you have a beautifully designed outdoor space that turns into an unusable winter patio during this time of year? Or, do you long to relax outside even though the temperatures have dipped in your region?
Perhaps you entertain during the holidays and some of your guests want a fresh breath of air. Whatever your reason to make your outdoor space just a little more warm and liveable, here are some tips to enhance your winter patio design.
Winter Patio Enjoyment • Inspirations to Entertain
Install Heat • Your Design Options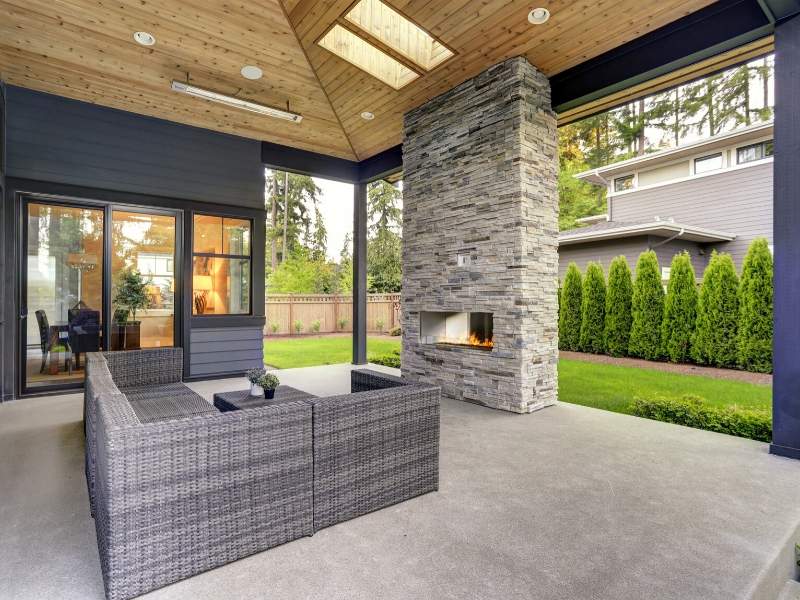 The most obvious factor when entertaining outside is that you're going to need heat. To assist you, the following inspirations blend the balance of good design with the warmth of added heat. These options include a traditional fireplace, a circular firepit, heating panels in the ceiling, and a square propane fire with lava rocks.
Ward Off Chill with Cozy Throws
Before you and your guests sit down in front of that warm fire to drink hot cocoa and roast marshmallows, be sure to put out throws to keep the chill off your shoulders. In addition to keeping your body heat where it belongs, with the right throws, they add layers of texture to your design.
Warm Your Space with Glass & Candles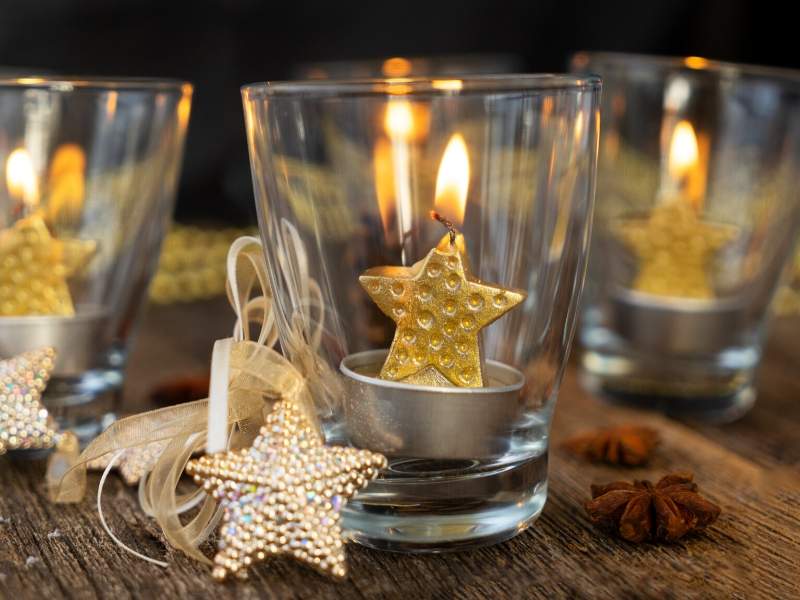 To warm up little areas of your patio, use glass decanters with big candles. Begin by grouping them together for a warmer effect and to add elegance to an otherwise plain end table. Of course, they're always a welcome addition as a centerpiece for a wintery alfresco buffet.
Install Awnings or Screens
A beautiful and functional retractable awning will make your patio more usable during both cold and hot weather. While at the same time, the installation of screens around your patio is still a great way to help diffuse cold or warm breezes. These result in a practical design that graces your patio with elegance and usefulness all year long.
Use Hardy Plants for a Winter Patio Barrier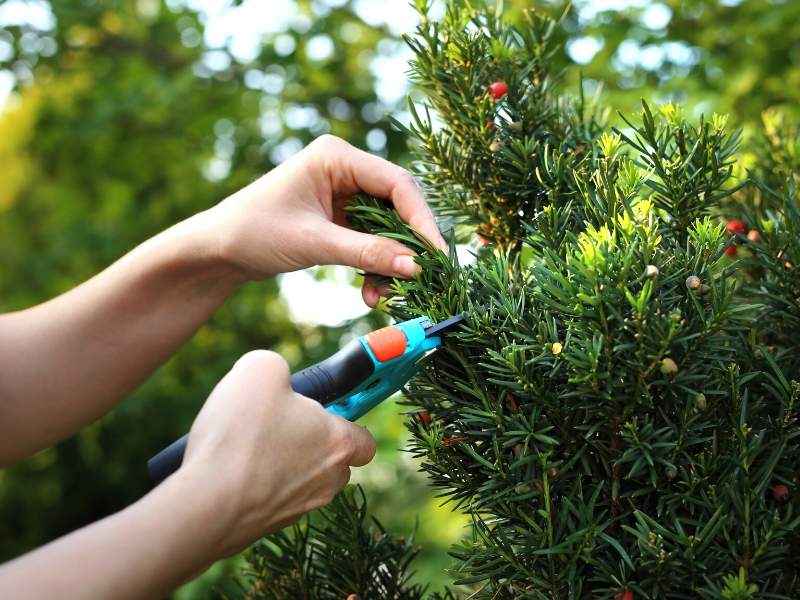 Well-placed winter potted plants give an additional barrier against the winter cold. Not only that, but they are cheerful and bring a fresh breath of life to any design. In fact, patio plants that make excellent choices are those that thrive in both full and partial sun and can live through harsh winters. One plant that has these qualities is the Japanese Yew bush as shown in the image above.
Your Winter Patio Design
Are you ready to get started? First, look for just the right heating solutions for your design and decor. Then, bring out the throws and candles and add hardy winter plants all around to diffuse the winter winds. If you choose, add an awning or some screens for added warmth.
I wish you the best of success as you add warm elements to your winter patio for a season of enjoyment for you, your family, and guests.
Images Courtesy of Canva.
Other Posts You Might Enjoy:
The Natural Benefits of Home Daylighting
Sunroom Design for All Seasons Enjoyment
Backyard Design: 4 Tips to Transform Your Space
Share This Story, Choose Your Platform!