Do you wish you could brighten up your bedroom? A dark bedroom creates a gloomy, depressing atmosphere and makes you feel just as glum. It goes without saying that no one wants to feel like that in their own personal environment.
If you want more natural light along with some additional sparkle, here are five ways to brighten up your bedroom without breaking the bank.
Brighten Up Your Bedroom • 5 Excellent Tips
① Use Mirrors to Your Advantage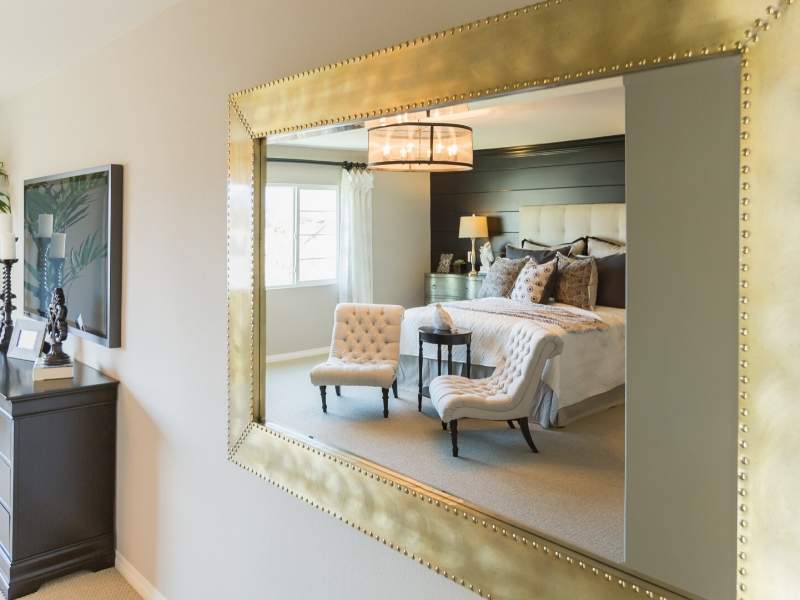 Do you know simply hanging some mirrors throughout your bedroom helps double the amount of sunlight in the bedroom? Indeed, adding mirrors to any space helps the light reflect off these surfaces which naturally amplifies the light in your room.
When hung correctly, such as right across from your biggest window, it brings more light into your bedroom. This is a perfect technique to brighten up your bedroom.
② Add Accent Lamps & Light Fixtures
If you don't have windows, there's a simple solution for brightening up your bedroom by installing the right lighting. Whether that means bringing in accent lamps or adding new light fixtures, it will improve your room.
To begin, determine your budget for adding new light fixtures and then decide what works best in your bedroom. If you're low on funds, look for battery-operated, adhesive lights to stick to the walls. 
③ Choose White-Colored Furniture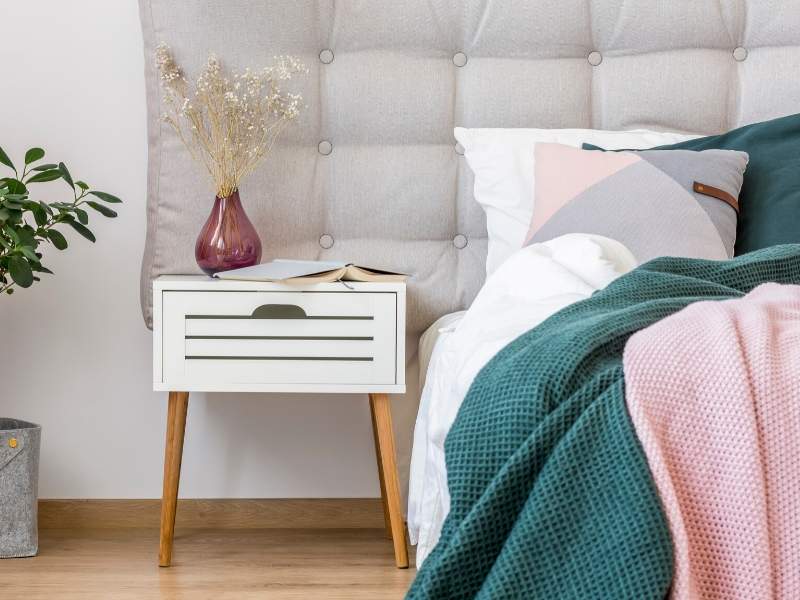 Spring for white-colored furniture to brighten up your bedroom. Think about getting white dressers, white nightstands and a white bedroom set to help combat the darkness. It'll give your room an instant boost of brightness and keep the darkness at bay. Spring for a few pieces of white furniture and you'll instantly see a difference in the brightness in your room. 
④ Embrace Greenery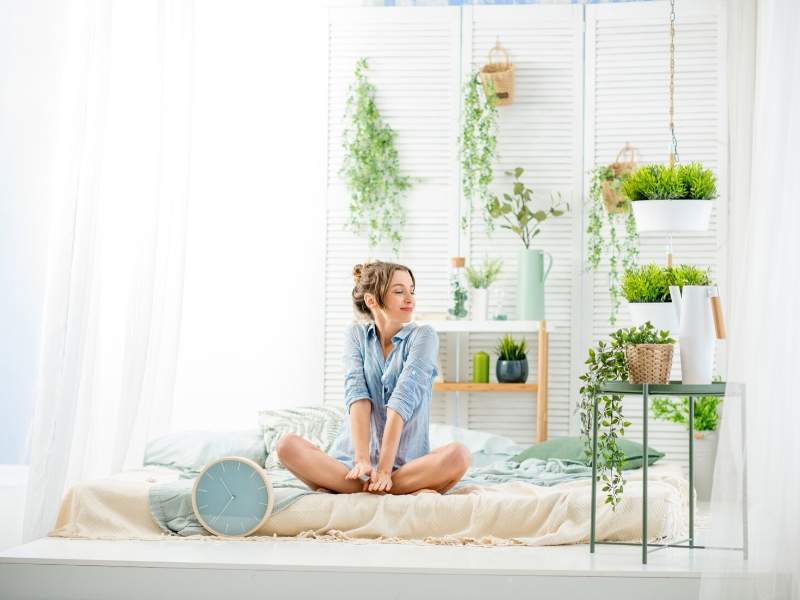 Another way to brighten up a dark bedroom is to add houseplants. According to My Domaine, the bigger the plants, the better. Doing so will brighten up your bedroom and give it a more natural feel. This is especially true for white pots against a white or bright wall. Use the plants to brighten up the darkest corners of your room, but find greenery that grows with minimal light.
⑤ Choose the Right Wall Paint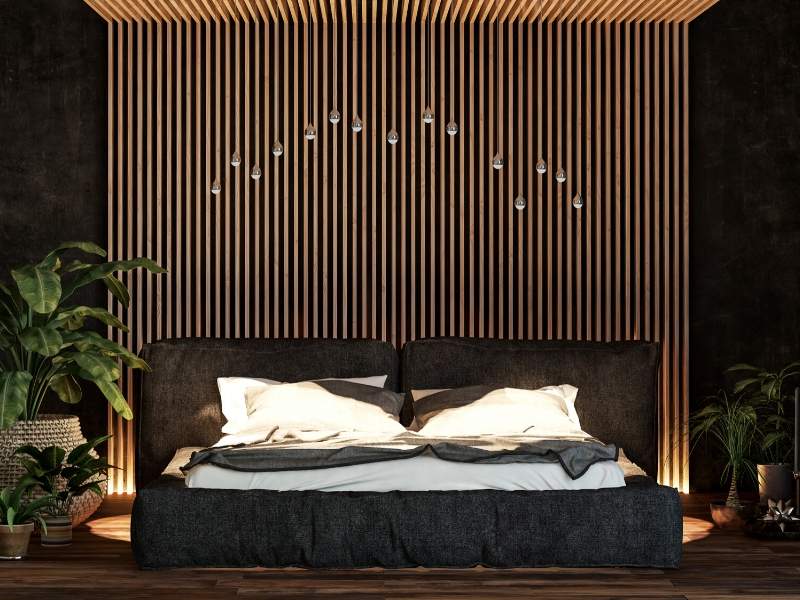 Another option to brighten up your bedroom is to take another look at the wall color. You might think white paint is your best option, but, adding white paint to any walls without the right amount of light coming in doesn't do much.
Rather, if you have minimal light coming in, consider a richly soaked, mid-tone paint color for your walls, like deep hues of gray, blue, green or even purple. These colors add interest to an otherwise dull space.
⎆ Start Experimenting
Now that you have some tips about how to brighten up your bedroom, start experimenting to get your bedroom exactly the way you want it. Also, remember to have fun, because when it comes to true design, nothing is set in stone. After all, it's easy to change things up if something isn't working or doesn't feel right.
4 Essential Rules for Designing a Home Office
6 Steps to Create an Effective Personal Budget Plan
4 Things for a Newlywed Couple to do for Marriage Success
Share This Story, Choose Your Platform!