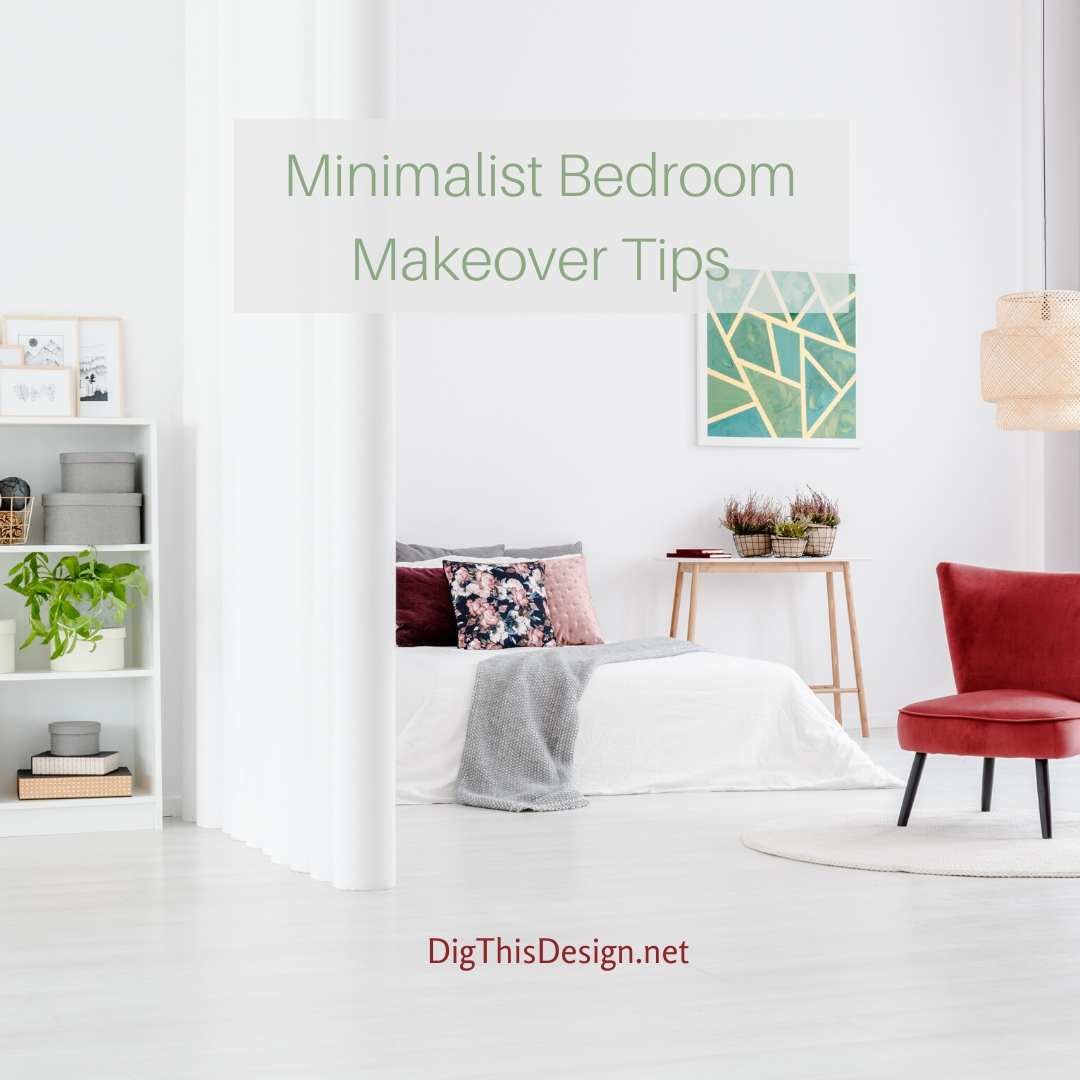 The minimalist design embodies the simplistic elegance that allows clean architectural lines to tell the story. The reason why the minimalist style is trending in bedroom design is it offers a peaceful space free of clutter. Your bedroom should be a sanctuary and a haven. You want to feel relaxed and clear-headed. Moreover, after a long day, the last thing you want is to be burdened by clutter.
Practicing minimalist design in the bedroom will help you to sleep better and create a calmer and more serene atmosphere. Here are a few tips to get get you going in the right direction.
Makeover Tips for a Minimalist Bedroom
Minimalist Lighting Tricks
Proper lighting always creates a more welcoming atmosphere. Use bare or sheer window coverings to let the light in without being overexposed. Minimalism means simplicity, which then means using very little to create a powerful effect. Using natural light instead of bright artificial lighting is typically the best option in any bedroom, regardless of design. If you do not have a window, try hanging a mirror in your bedroom. Even without natural light, using a mirror can create the illusion of having more light in the room. This is especially powerful for smaller rooms, as mirrors create the illusion of having more space.
A Splash of Creativity
A minimalist design does not have to be plain. Any design style needs to have a balance in order to be good, too much of anything can kill a design. Be a bit creative with the bedside tables that you have in your bedroom. Instead of classic wood or white vinyl table, go bold and find something that adds texture amongst the smooth surfaces of a modern bedroom design. Offering bits of wood furniture with a strong open grain or a textured wall into the mix might be just the ingredient to create a "wow factor".
Include Pops of Color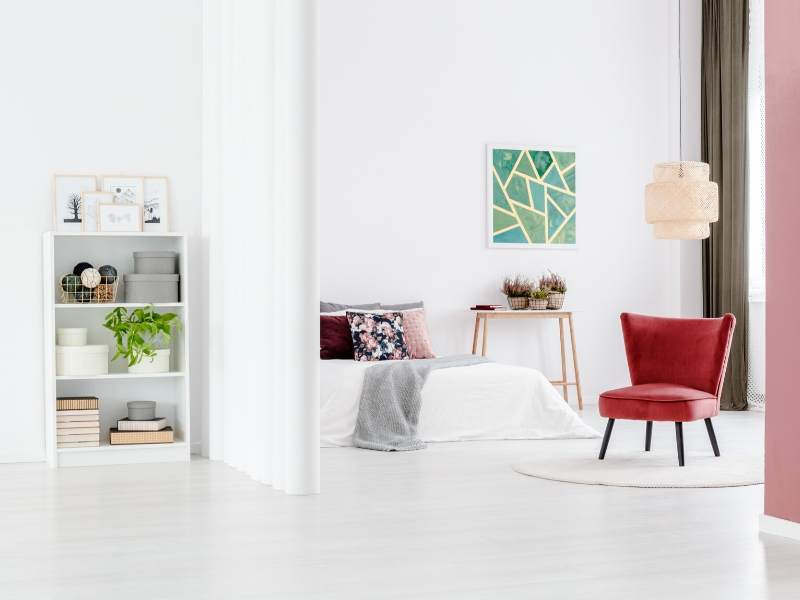 Too often, people assume a minimalist design will inevitably be bland. They don't know that it goes far beyond whites, greys, and taupe. Minimalism doesn't imply a lack of color. It just implies a careful use of color in the right places.
As we all work to be a little greener and lower our carbon footprint, paint options are very important. If you want a pop of color without toxicity, consider something like Real Milk Paint. Adding a splash of bright yellow or orange, or calming baby pink or sky blue can really create that bright spot that you need to see each day.
Everything in Its Place
When you adopt a minimalist mindset in design, you'll find that it's much easier to stay tidy. And, when everything is in its place, it's easier to find once you need it. Minimalism is not just about having fewer things in your home; it means having more of what you need.
While minimalism is currently trending, it's important to know it's a lasting one, rather than a one-hit-wonder like so many other styles. The minimalist style creates a calming environment and keeps your bedroom clean and organized. In the end, however, it is a style well worth it and it will stand the test of time. And yes, less is always more in terms of minimalism.
Images Courtesy of Canva.
Other Posts You Might Enjoy:
What Your Home Decor Says About You
Games Room: Why Every Home Should Have One
Dark Rooms – How to Brighten Them
Minimalist Kitchen Designed on a Budget
https://digthisdesign.net/wp-content/uploads/2018/01/Minimalist-Bedroom-Makeover-Tips.jpg
1080
1080
Melissa Moore
http://development.digthisdesign.net/wp-content/uploads/2016/11/OLD_DigThisDesign_logo.jpg
Melissa Moore
2018-01-23 01:01:09
2021-01-16 12:05:55
Minimalist Bedroom Makeover Tips