Christmas is known as the season of giving, with the opportunity to gift presents an important tradition each year. Those who wish to give a thoughtful and sentimental gift plan for gifting far in advance. So, how can you be sure to choose truly thoughtful Christmas presents for your loved ones this year?
If this is something that concerns you each year during this season, we invite you to continue reading for tips about how to choose thoughtful Christmas presents for loved ones.
4 Actionable Tips For Choosing Thoughtful Christmas Presents For Loved Ones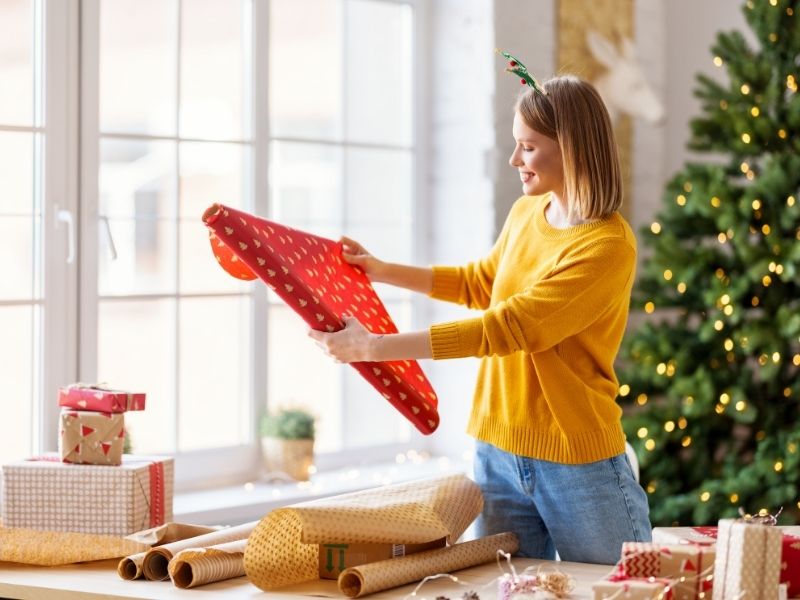 1. Think back to previous conversations.
The planning stage can mean thinking back to conversations with the recipient. Is there anything they have mentioned that they need or an item they talk about but haven't yet bought for themselves?
The fact you've remembered a past conversation helps make the gift just that bit more thoughtful, as well as getting them something you can be confident, they'll like.
2. Personalized gifts.
Some gifts come straight from the shelf while others convey that thought and effort have been put in.
One great example of this is personalized gifts. Personalizing a gift can add sentimental value to the present, whether it's a printed mug or a photo Christmas card with an image of you and your loved one.
Go the extra mile and make the present that bit more special with a personalized touch.
3. Think about their stage of life.
For some, finding the right gift can be very difficult. One tip you can use is to take a look at the stage of life they are in. Have they recently bought a new home? Perhaps you could gift them with a new set of fine dining glasses.
Somebody who has recently passed their driving test or purchased a new car could be gifted with a car cleaning kit or luxury vehicle air fresheners.
If your loved one has recently received a promotion, you could get them a fountain pen and notepad to serve as a sentimental reward for their achievement.
4. Which gifting style is best for the recipient?
There are two main gifting styles that you can use. The first is for people who prefer to receive an array of smaller gifts to fit the budget. These gifts are usually incremental, each holding more sentimental value rather than being expensive gifts. This is more suited to those who prefer thoughtful and novel gifts and enjoy it when people put effort into choosing presents for them.
The second gifting style that you could choose is putting all your eggs into one basket, going all out, and using the budget for a singular gift that allows you to pick out a more expensive item.
Psychologists also say it's better to give a singular gift rather than multiple presents. However, if you choose to do this then you will need to be confident that the recipient will like the item. This is a good gifting style for those who are confident they know what their loved one wants.
In conclusion.
Once you have thought through all these steps, you will be able to identify the type of present and gifting style that is best suited to each recipient. If you have any questions or suggestions, we always love to hear from you in the comments below. Also below are links to more enjoyable articles about ALL things DESIGN for your home or business.
Images Courtesy of Canva.
Other Posts You Might Enjoy:
How to Choose the Perfect Gift for Your Family Members
DIY Gifts of Global Flavors in Spectacular Spice Blends
Personalized Holiday Gifts – 3 Top Picks
Share This Story, Choose Your Platform!