If you're a DIY gift giver and a foodie, you're going to love the idea of giving spectacular spice blends to your family and friends for holiday gifts. We all have someone on our list who "has everything" and we never know what to give them. Smashing up herbs and spices into exotic global blends is the perfect holiday gift for stocking stuffers and adding to holiday baskets.
Interestingly, all these spices are readily available at your local grocery store. That makes it ultra-easy to gather the spices together that you need for this extra-special DIY gift.
Although, if you're doing a last-minute search for gifts, it is worth noting that these blends are currently available through McCormick, Spice Islands, and Morton & Bassett. So go shopping and put together a basket for a last-minute present that's sure to please.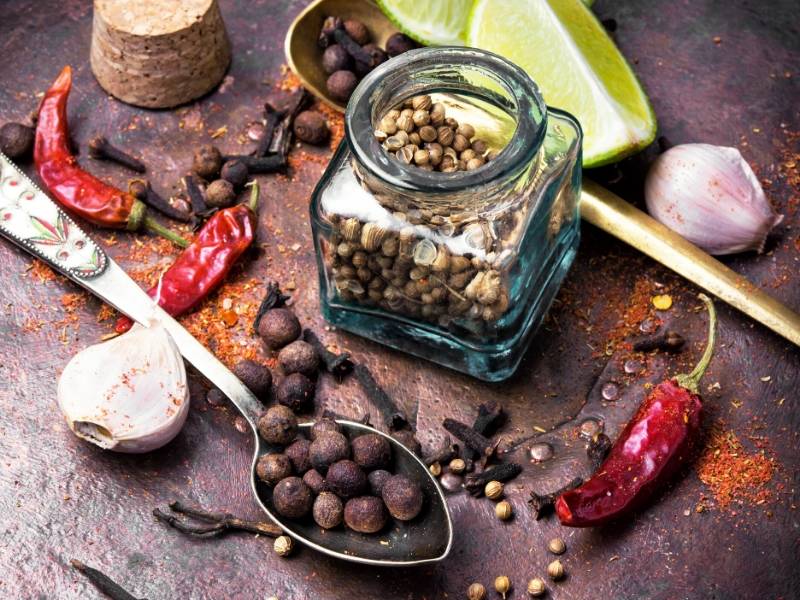 Remember to add tags with ingredients to your jars for gift giving. If you're crafty, get online and find a digit label ready for printing. However, if you have the time, handwritten tags are lovely. Here are four spicey blends for your DIY holiday gift-giving.
Spice Blends of Global Flavors for Unique Holiday Gifts
Berbere from Ethiopia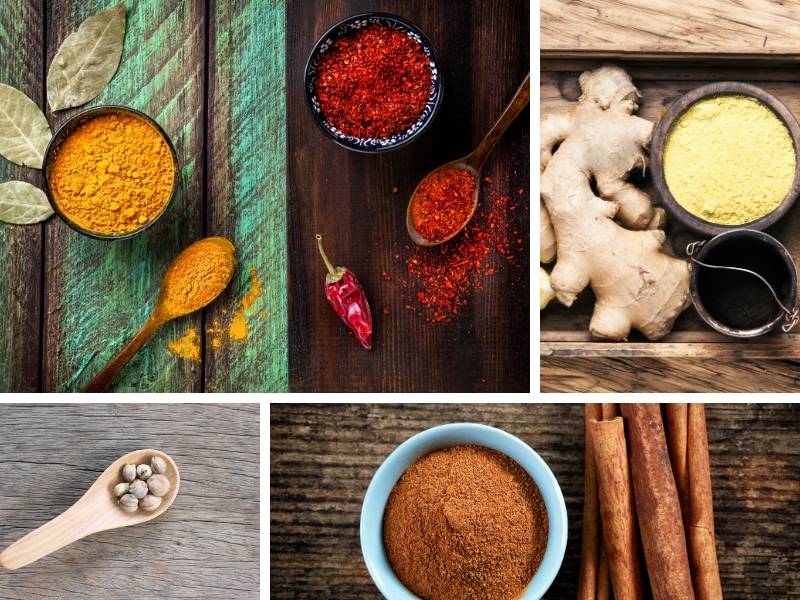 Berbere Ingredients
Paprika
Cayenne pepper
Ginger
Cardamom
Cinnamon
This hot-sweet blend from Ethiopia has warm citrus notes for an exciting twist to roasted vegetables, lentils, and beef stews.
Combine 2 Tbsp. New Mexico or Ancho ground chile pepper; 2 tsp. cayenne pepper; 1 tsp. each ginger, and 1/2 tsp. each ground cinnamon, ground cardamom, garlic powder, ground coriander, and salt. Makes about 5 Tbsp.
Dukkah from Egypt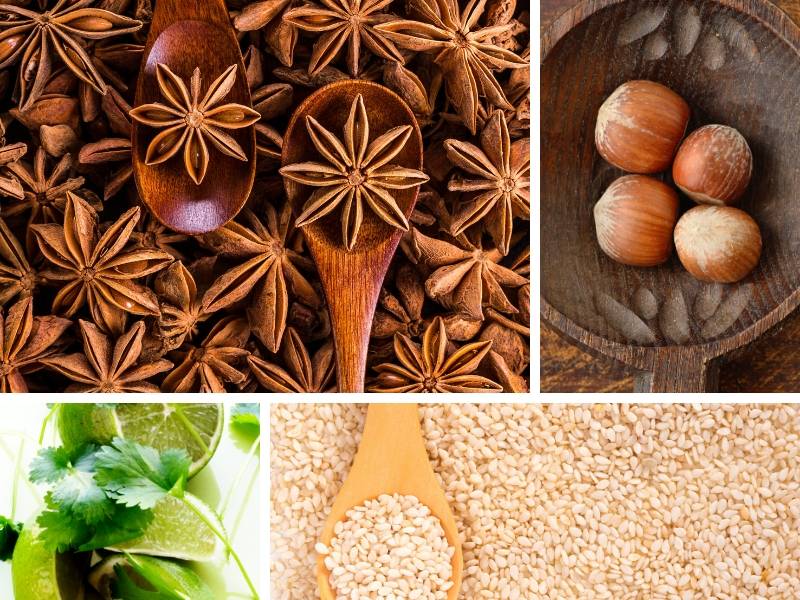 Dukkah Ingredients
Anise
Hazelnuts or almonds
Coriander
Sesame seeds
Use this aromatic Egyptian nut-and-spice blend with its coarse texture as an amazing crust for meat. It also adds excellent crunchy texture to pasta dishes or grains.
In a small skillet toast 1/2 cup coarsely chopped hazelnuts over medium-high 3 minutes or until fragrant. Transfer to a bowl. In a hot skillet combine 1 Tbsp. each coriander and sesame seeds and 1 1/2 tsp. anise seeds. Toast 2 minutes or until fragrant. Let cool. Using a spice grinder, grind seeds and hazelnuts just until coarsely ground. Transfer to a bowl. Stir in 1/2 tsp. salt and 1/4 tsp. black pepper. Makes about 3/4 cup.
Ras el Hanout from North Africa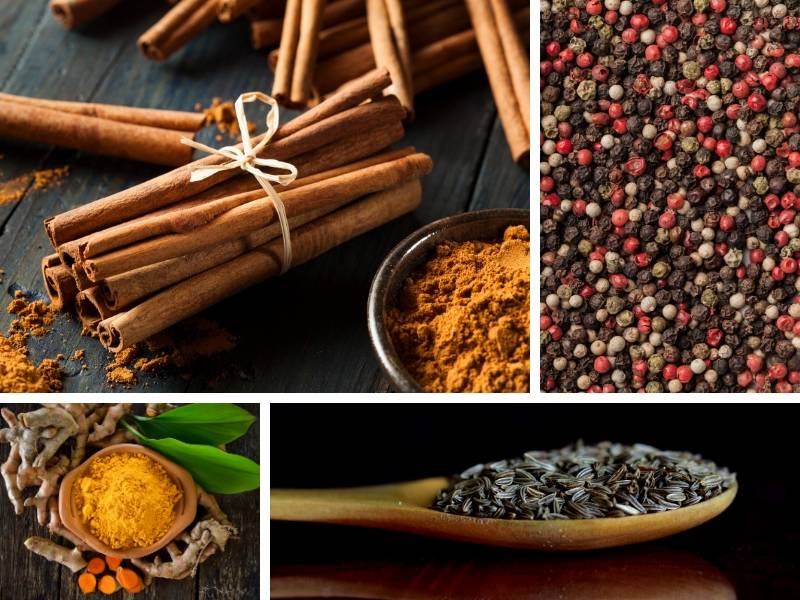 Ras el Hanout
Cinnamon
Black and red peppers
Allspice
Turmeric
Cumin
By the meaning of its name, top shelf, you know this is a prized combination of North African spices. Use it as a rub for chicken, and mix it into lamb or beef meatballs. Some even like to stir it into couscous.
Combine 1 tsp. each ground cumin, ground ginger, and salt; 1/2 tsp. each ground allspice, black pepper, cinnamon, cayenne pepper, and turmeric; and 1/4 tsp. ground cloves. Makes about 2 Tbsp.
Za'Atar from the Middle East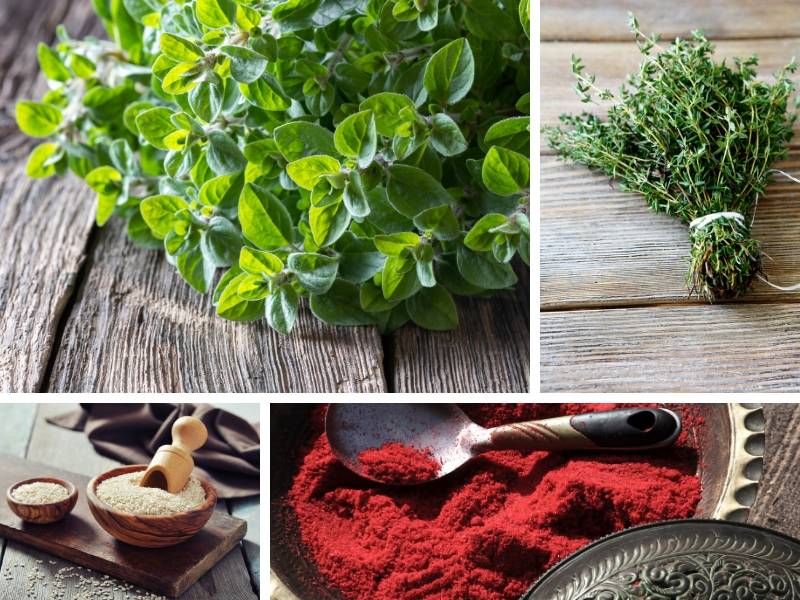 Za'Atar
Oregano
Thyme
Toasted sesame seeds
Sumac
Sprinkle this exotic blend on grilled vegetables or swirl into hummus or a yogurt dip.
Combine 1 Tbsp. each ground sumac and dried tyme; 2 tsp. dried oregano; and 1 tsp. each toasted sesame seeds, salt, and ground black pepper. Makes about 4 Tbsp.
Here's to Extraordinary DIY Holiday Gifts
Here's to the love and energy that goes into every DIY project you create for gift-giving this year. What kind of DIY gifts do you plan to give this year? We'd love to hear your suggestions and inspirations in the comments below. You will also find other interesting links below for your further enjoyment.
All Images Courtesy of Canva. Tip o' the Hat to BHG for the recipes and inspiration.
Other Posts You Might Enjoy:
Personalized Holiday Gifts – 3 Top Picks
The Best Pet Gifts Found on the Internet
Holiday Homemade Gifts With Flair
Share This Story, Choose Your Platform!