The holidays are a great time to gather with family and friends. Instead of throwing the usual holiday party, why not incorporate a theme to keep things interesting? Guests will surely love ringing in the holiday season with a twist! Here are our top four favorite ideas.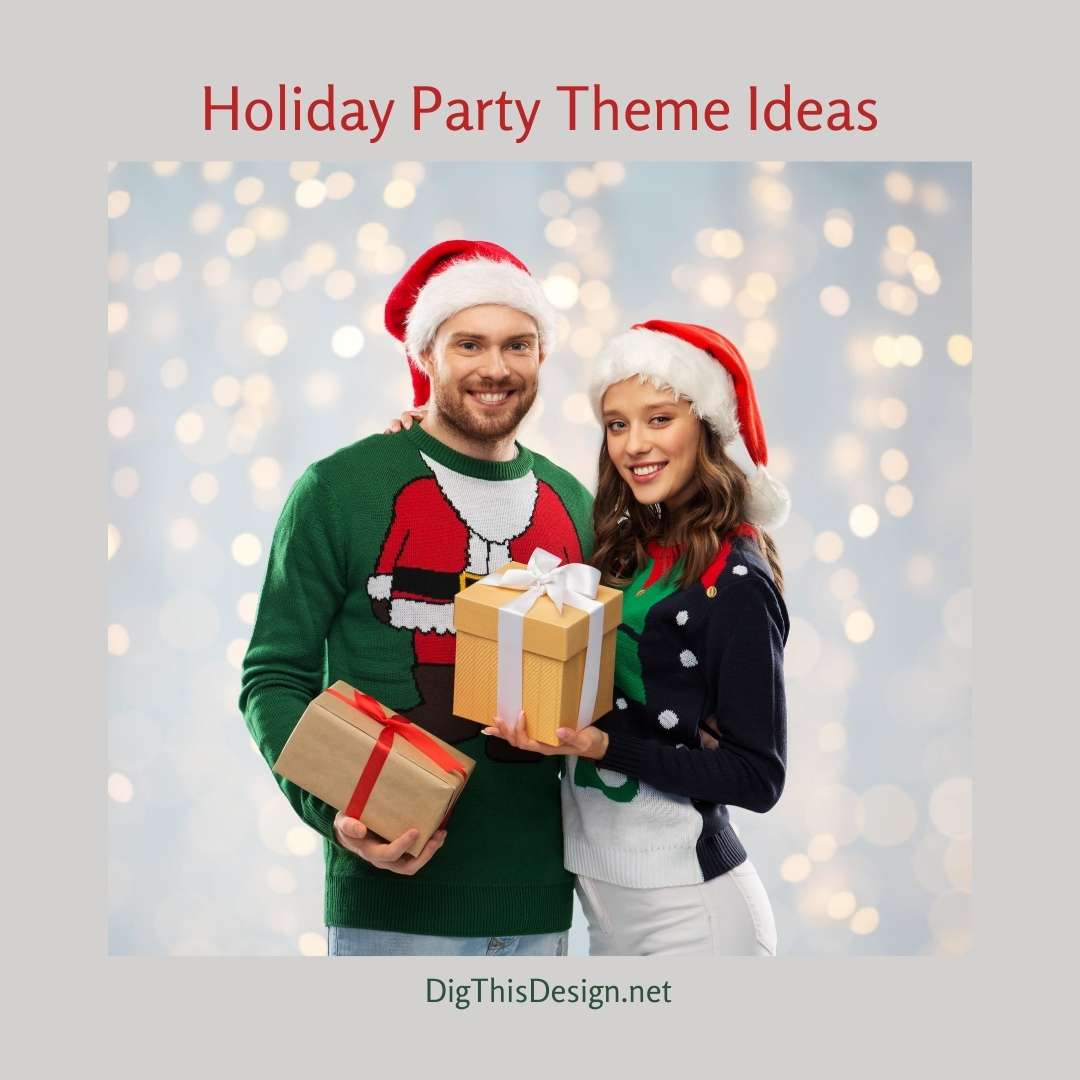 Ugly Sweater Party
The ugly sweater party has become very popular in recent times. Encourage guests to wear their ugliest sweater, for instance, a sweater with a puff painted snowmen or a sweater with an ugly print! As an added bonus, the person with the ugliest sweater wins a prize!
Tree-Trimming Party
Putting up your Christmas tree, especially if it's your first time, is a pretty big deal. In honor of this momentous occasion, throw a tree-trimming party! Have guests bring in an ornament to put up on the tree or have a bowl of ornaments that your guests can hang on the tree themselves. Make finger foods so guests can come and go as they please. Lastly, don't forget the Christmas music and drinks!
Holiday Cocktail Party
Get out your cocktail glasses! Throw a holiday cocktail party for friends and family. The key element to this party is serving specialty drinks. Pick a couple of drinks such as eggnog, spiced rum, espresso martini, apple cider sangria, or a cranberry margarita to keep things interesting! Create names for each drink to keep things entertaining.
Winter Wonderland
The elegant snowy theme never goes out of style. Decorate your house in white, blue, and silver tones. Keep decorations simple such as white snowflakes from the ceiling, white paper lanterns, artificial snow, candles, twinkling white lights, and white flowers. Incorporate your winter wonderland theme into the food such as white frosted cupcakes, sugar cookies, and candy.
Written by: Sharan Kaur, FizzNiche Staff Writer
Images Courtesy of Canva.
Share This Story, Choose Your Platform!