You want to have the gang over to ring in the New Year, but know you'll be tired after the Christmas rush. Not to worry, because these unique New Year's Party ideas will open up the time, yet provide just enough structure to make an evening of "ringing out the old" lots of fun.
Unique New Year's Party Time Saver
Start out by saving time and money by emailing your invitations. Text messaging is fun for a lot of people and your crowd may really like the trendiness of being invited by text.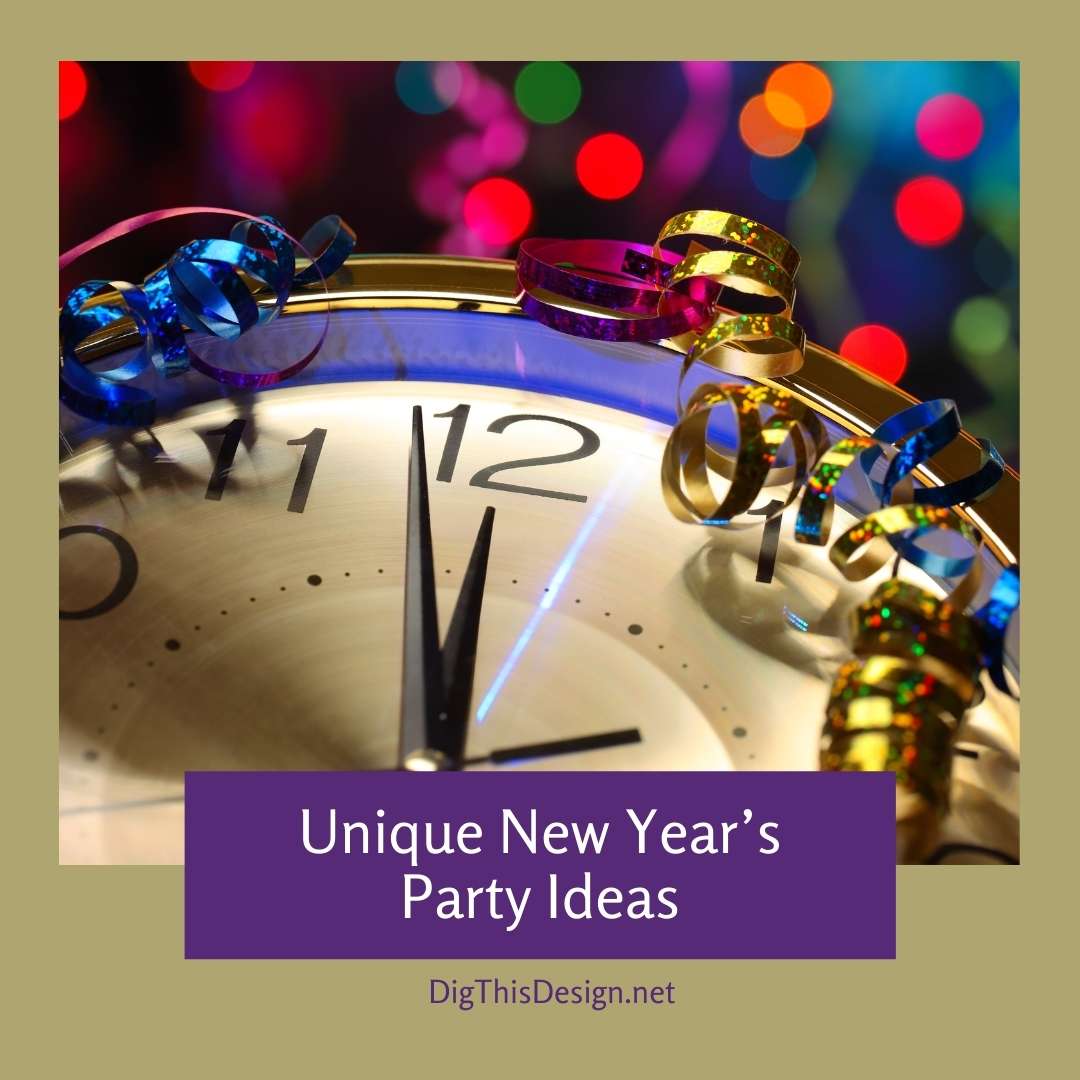 Unique New Year's Party Food
Make it a BYOA…Bring your own appetizer. Just about everyone loves to show off a favorite recipe. The "mmm's" and "oh's" are a great payoff for those helping with the food. "Heavy" appetizers, versus "light" appetizers, will signal that the offerings should be filling snacks or finger foods.
Unique New Year's Decorations
Keep your existing Christmas decorations up as well. To prepare your home for the guests and festivities, try this simple icicle-wrapped 2014 year hung from the ceiling over the drinks or food.
Just curl ribbon and tie to balloons for an instant fun atmosphere. Hang the curled ribbon or tree tinsel from chandeliers, ceiling fans, or door jambs. Use glitter and confetti on table tops and counters to instantly dress up the food and drink stations.
Instead of party hats, give your guests crowns to wear. You'll see their royal side shine. They can easily be found in party departments and stores, or handmade if you have time.
Unique New Year's Party Drinks
Your guests can enjoy a selection of inexpensive bubbly wines: Moscato; a lightly sweet, sparkling wine that comes in white, pink, and red. Shop the wine aisle in your grocery store for tasty brands such as Woodbridge, Sutter Home, Beringer, and Barefoot Cellars. Then, create a wine tower.
The Best New Year's Party Ideas
Serve a midnight supper to help your guests prepare for the drive home.
Be the most caring host or hostess of all, by offering options to your beloved guests who might have celebrated a bit much. Agree to watch their car overnight, so that you or another guest can drive them. Or call a cab. Be a responsible host by offering some gentle assistance to get your guests home safely from your unique New Year's party.
A New Year's Party need not be loads of work. In fact, the less work, the more energy you'll have to have a great time!
Written by: Ruby Moseley, FizzNiche Staff Writer
Images Courtesy of Canva.
Share This Story, Choose Your Platform!