As we near the end of the year, let's make a toast to the upcoming holidays and celebrate it with family and friends. If you're planning a party this year, what better way to make it a memorable one than with a great holiday drink in hand.
As you plan your holiday party, remember the drinks you serve should depend mainly on the kind of party you are throwing and your guest number. With your menu planned, including drinks, you can mix and mingle with your guests as they share stories and enjoy the atmosphere while sipping a holiday drink.
If you are on a budget, there are lots of budget-friendly holiday drink ideas that won't break the bank! Most drink recipes can easily be prepared with or without alcohol. Although if you choose to use alcohol, don't feel the need to buy the most expensive brands. With the exception of taste, also try to stay away from the cheap brands. The drinks below can be a great start to your party.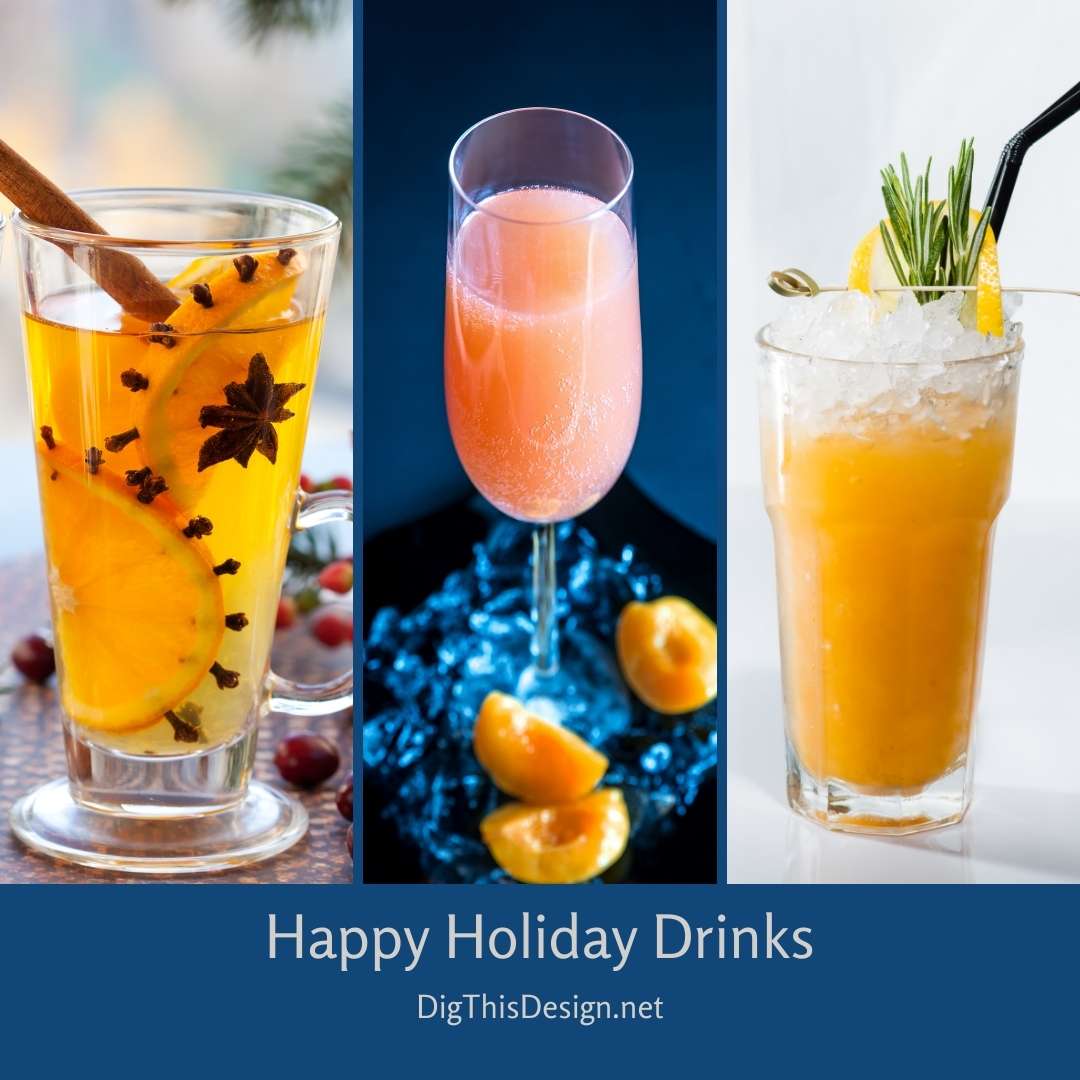 Christmas Punch
Ingredients
2 cups orange juice
2/3 cup lemon juice
750 ml. light rum
1 oz. triple sec
1/2 cup sugar
1 orange sliced into rounds
1 lemon sliced into rounds
1 liter soda water
Directions: In a punch bowl, combine sugar, orange and lemon juice and stir until the sugar is completely dissolved. Add the orange and lemon slices and the alcohol if desired. Let sit for 1-2 hours and add the soda just before serving.
Bellini Meanie Martini
(Makes 1 martini)
Ingredients
¼ c good quality vodka
2 fluid ounces peach schnapps
1 c ice cubes
2 fluid ounces champagne
3 fresh raspberries for garnish
Directions: Pour the vodka and peach schnapps into a shaker with the ice. Shake until frothy. Strain into a martini glass and top off with champagne. Garnish with fresh raspberries.
Peach-Bourbon Sours
Ingredients
1/2 cup peach preserves*
1/2 cup hot water
1 cup plus 2 Tbsp. bourbon or whiskey
3 tablespoons lemon juice
*Seedless blackberry, apricot, or ginger preserves may be substituted.
Garnishes: lemon slices, fresh basil sprigs
Preparation: Whisk together peach preserves and hot water in a glass pitcher until preserves are dissolved. Whisk in bourbon and lemon juice. Fill a cocktail shaker with ice. Add one-third of bourbon mixture; cover with lid, and shake until thoroughly chilled. Pour over ice into 2 (8- to 12-oz.) glasses. Repeat procedure with remaining bourbon mixture. Garnish and serve drinks immediately.
Quick Ideas: Add garnishes to match or complement the preserves flavor you choose. Fresh blackberries and mint sprigs look great on glasses of Blackberry-Bourbon Sours, while lemon and kiwifruit slices are fancy touches to Ginger-Bourbon Cocktails.
Pair these cocktails with some delicious appetizers and enjoy a Happy Holiday party!
Written by: Jamacia Magee, FizzNiche Staff Writer
Images Courtesy of Canva.
Share This Story, Choose Your Platform!