Throwing a party always sounds pleasant and fun, but there are also quite a few issues that have to be considered so that everything goes well. Planning a party can take awhile, when choosing the appropriate place, decoration, drinks, and appetizers.
In fact, appetizers are perhaps the most delicate part to plan because they have to be pursuant to the drinks, the taste of the guests, and the entire event as a whole. Fortunately, there are a number of delicious party appetizers that can do the job perfectly.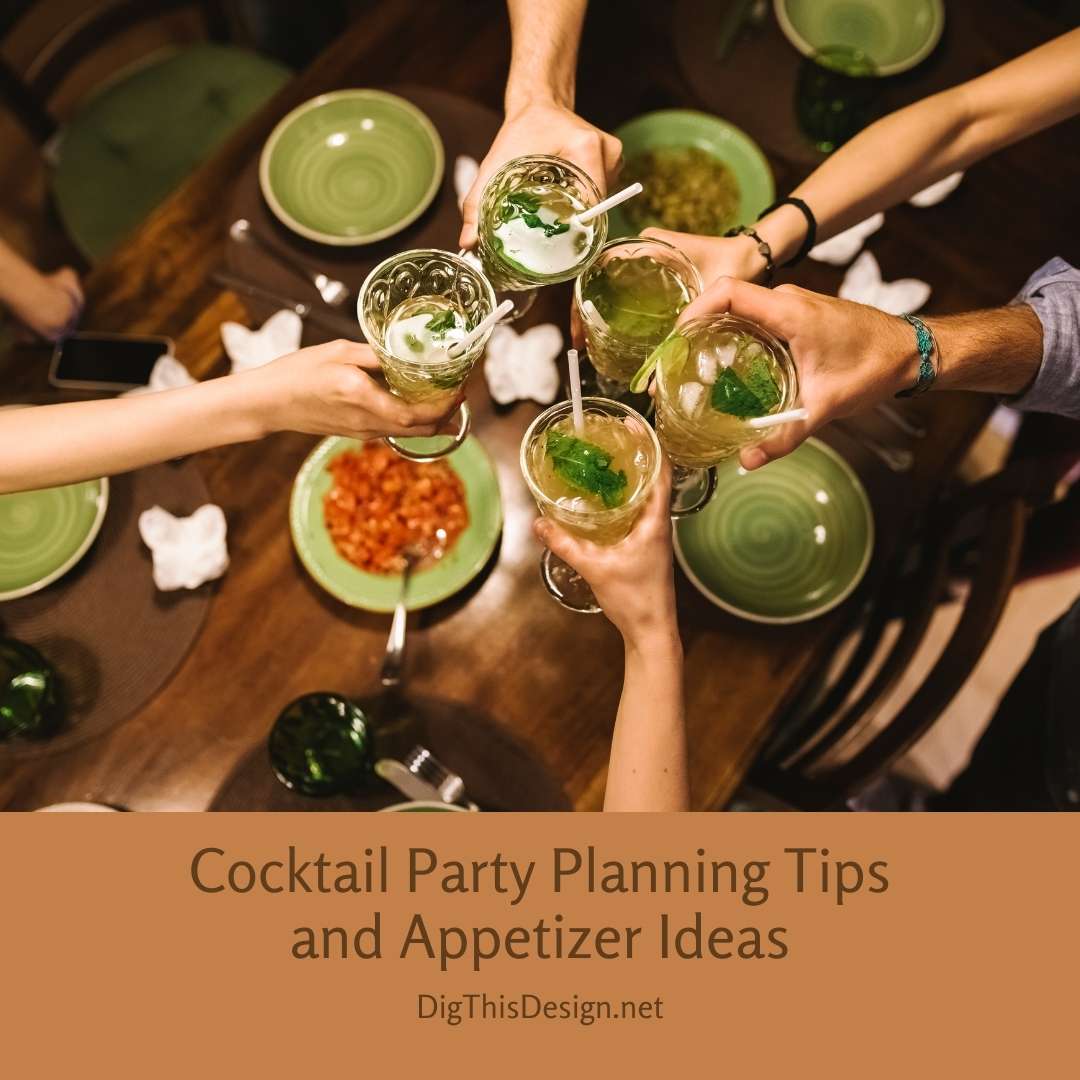 The Planning & Theme
The first thing that has to be considered is what kind of cocktail party it's going to be, concerning expenses. The higher budget you have, the more choices you naturally have. But there are also a variety of options, in case you're not planning on a legendary party that will cost you a fortune. There are many catering agencies that can help you choose and will actually plan the whole event for you. But in case you prefer to do it yourself, there are plenty of great recipes for nice appetizers.
Another thing to take into account is the theme of the party. This doesn't mean that you have to make your guests show up in costumes. A theme is also about color and taste, which helps you to make the event even more special without paying extra for it. It's up to you what kind of idea you want the party to present – be it delicate white, passionate red or colorful and playful – coming up with the right concept you want your party to represent will also help you choose appropriate drinks and appetizers.
Ideas for Appetizers
There is such a big variety of ideas for appetizers that it takes just a little to decide what you find tasty and what you'd like to be served. Here is where you have the chance to choose among many recipes. You could always use your imagination and prepare something without following a recipe.
One delicious and easy to prepare appetizer is caprese kabobs. All you have to do is slide cherry tomatoes, mozzarella and basil on a cocktail toothpick. You may serve with vinaigrette dip.
Baguettes with caviar is another fancy and delicious recipe. It doesn't take any time at all. Just put caviar on baguette slices and there you have a great appetizer.
Other Appetizer Ideas:
A good idea for an appetizer is goat cheese with peppers and almonds. All you have to do is cut the ingredients into a shape of your choice and put the peppers and almonds on the cheese slices. This recipe goes well with sparkling or white wine.
Baked cheese spread is a nice appetizer recipe too. The advantage of this one is the fact it's super easy to make and it looks very fancy. Bake feta cheese in the oven for 15 minutes at 150 degrees and garnish with olive oil and fresh thyme. Serve it with crackers.
Eggs with salmon and mustard is a good idea too. It's very easy to make – cut eggs in half and put mustard and smoked salmon on each of the halves.
Another easy and good-looking appetizer recipe is tomatoes on toast bites. Cut toast in squares and spread cream cheese on top. Then cut tomatoes in quarters, or cherry tomatoes in halves, and put on top.
If you want to throw a great party without spending too much money or effort on it, these fast and delicious recipes are the perfect idea. You will amaze your guests with the class and style of your party.
Written by: Jane Mires, Writer
About the Author:
Jane Mires is a writer keen on recreation related topics. She manages http://www.shinylondon.co.uk/house-cleaners-willesden-nw10/
Share This Story, Choose Your Platform!