St. Patty's Day Cocktails to Fit Anyone's Fancy!
Those of you that know me know I am always up for a party and Saint Patrick's Day is just one of those holidays that can be celebrated by ALL! It's important to me to make sure everyone has a cocktail that fits the celebration along with their palate. I think I have summed up a good fit for all on this St. Patty's Day, The Minimalist, The Tavernist, The Sweet Tooth, The Clean Drink, and The Poor Man's Black Velvet.
The Sweet Tooth
For all of you chocolate lovers out there, you will dig this sweet, smooth martini that simply melts down your throat.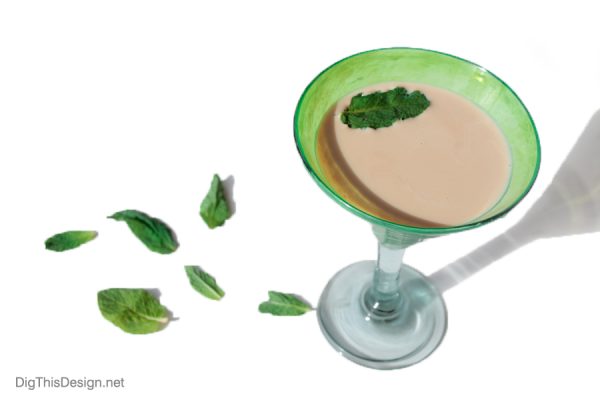 Ingredients
Baileys Original Irish Cream
Titos Vodka
Godiva Chocolate Liqueur
Mint Leaves
Method
Combine 2 oz. of Baileys Original Irish Cream, .5 oz. of Tito's vodka and .5 oz. of Godiva Chocolate in a shaker.
Add ice and shake.
Strain into martini glass and float mint leaves on top for the best chocolate and mint aroma, it's simply heaven in a martini glass!
The Clean Drink
This cocktail is for someone who is looking for a refreshingly light drink. Filled with fresh cucumber and rose petal infused gin, it will quench your thirst and refresh your palate. We picked this for St. Patrick's day because of it's hint of green color. It's festive for the party.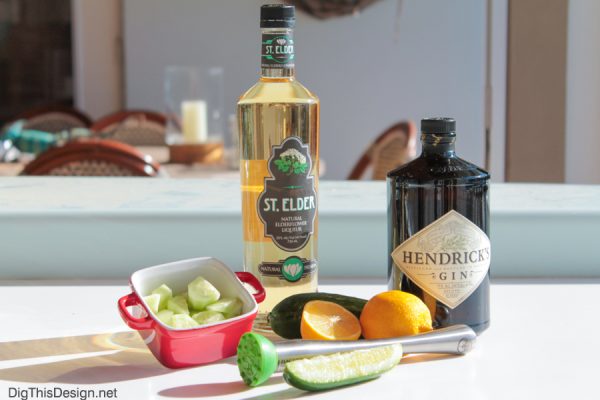 Ingredients
Cucumber
Lemon Juice
Hendricks Gin
Elderflower Liqueur
Pellegrino Water
Cucumber Spear
Method
Cut cucumber into cubes, about a 1/4 cup.
Combine cucumber cubes and the juice from half a lemon in a shaker; muddle until cucumber is chopped up.
Add gin, Elderflower Liqueur and ice, shake until chilled.
Strain into a tall ice-filled glass.
Top glass with Pellegrino water and garnish with a cucumber spear.
The Minimalist
I am a minimalist when it comes to my drinks. I like them stripped down and this cocktail's ingredient list is short. Just my kind of drink!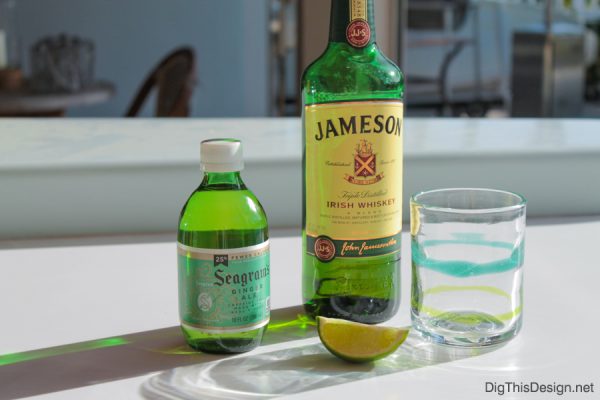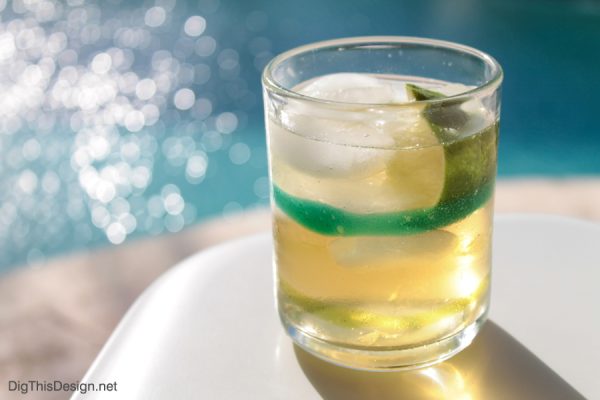 Ingredients
Jameson Irish Whiskey
Ginger Ale
Lime
Method
Fill a highball glass with ice and pour a 1-1/2 oz. shot of Jameson whiskey into the glass.
Top off the glass with a good quality ginger ale.
Stir a little to mix ingredients.
Cut a large wedge of lime and squeeze it into the concoction, drop it into the cocktail.
The Tavernist
This is for the person who sees themselves as a connoisseur of fine whiskey, the "bolder the better" kind of person.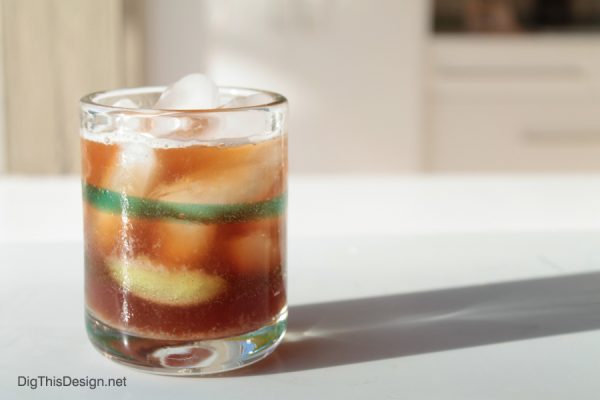 Ingredients
Jameson Black Barrel
Fresh Lemon
Grenadine
Egg White
Method
Combine 2 parts Jameson Black Barrel whiskey, .75 parts fresh lemon juice, .75 parts of grenadine and one egg white, into the shaker.
Add ice and shake vigorously.
Strain into a scotch rinsed tumbler cocktail glass and serve.
The Black Velvet
Now it wouldn't be a St. Patty's day party without a good beer drink, so we took an old favorite and cheapened it up a bit by replacing what is usually champagne with a sparkling cider.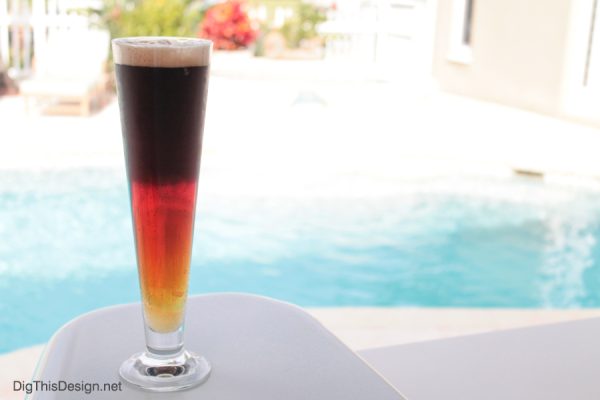 Ingredients
Guinness Extra Stout (because that's what the Irish would choose)
Cider (either apple or pear)
Method
I highly recommend watching the video for the proper techniques for this drink.
Pour the cider into a beer glass about 2/3rds full and you want it to foam which helps to separate the cider from the beer.
Take a tablespoon, turned upside down and hold it in the glass while you pour the Guinness over it and serve.
If you end up trying any of our St. Patrick's day drink offerings, drop us a comment and let us know how you liked it. Other posts you might like are:
Low Calorie St. Patty's Day Drink Recipes
St. Patty's Day Design & Entertaining Guide
Share This Story, Choose Your Platform!