Best Solid Wood Bedroom Furniture: If it's your first time shopping for new bedroom modern furniture, the number of options can be overwhelming. If you're looking for beautiful furniture that is durable and easy to maintain, solid wood is the smartest choice. There are many benefits to solid wood over other types such as plywood and fiberboard.
When it comes down to it, nothing compares to the warm and natural beauty of the solid wood furniture. The unique grain patterns and soft textures along with rich natural colors create beautiful indoor furniture. They are aesthetically pleasing and can be used in all types of spaces, from traditional to modern.
Benefits of Using Solid Wood for Bedroom Furniture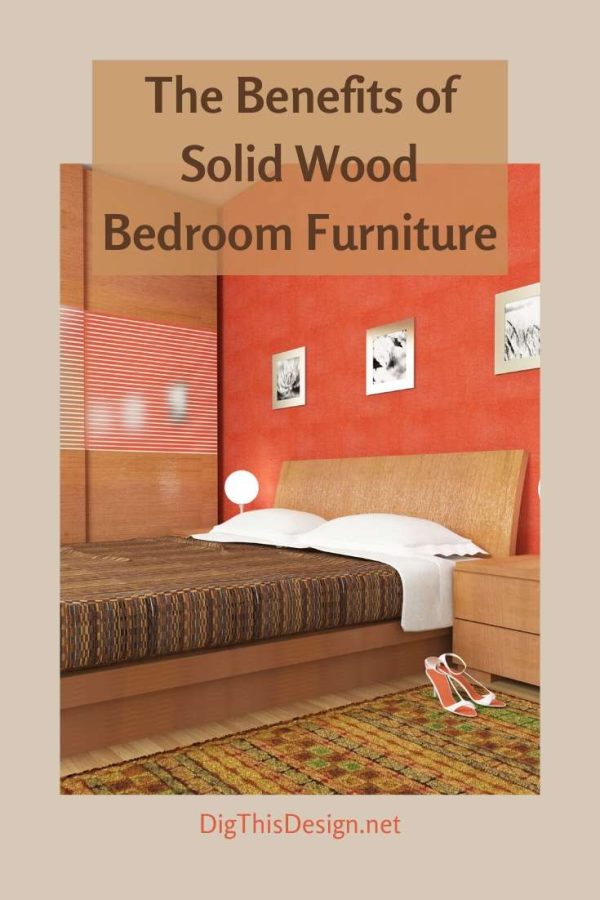 Beautiful in Any Type of Bedroom
Solid wood adds to the classic elegance and artistic appeal that people love about traditional bedrooms. Pieces made from solid wood feature intricate hand-carved designs and subtle features that can only be done by an experienced craftsman.
Handmade craftsmanship simply cannot be recreated using mass manufacturing techniques.
In modern rooms,
solid woods work great for adding warmth
texture as a contrast to the sleek surfaces and clean lines.
Modern interiors can appear cold and sterile, but a touch of wood makes the room feel more inviting. Certain types of wood work better than others.
Cherry wood has a long and straight grain that perfectly complements the straight lines of modern interiors. Cherry also has a rich warm color that creates a beautiful contrast against a monochromatic modern design.
Solid wood furniture has made a comeback thanks to the rising popularity of modern-rustic interior design. This type of interior design embraces design elements from opposite sides of the design spectrum to create a completely new style that is unique and distinctive.
It takes the sharp lines and flat surfaces of modern design and adds the rough textures and natural colors of the rustic design. This combination creates spaces that feel both clean and rugged, stylish yet natural.
Quality Construction & Lifetime Durability
One of the best benefits of solid wood furniture is the quality construction used to create pieces that will last a lifetime. The appearance of nails, screws, or even worse – glue, is a bad sign.
Quality wood furniture would use construction techniques such as
dovetail joinery,
mortise,
tenon,
and dowels.
These techniques are superior because they are much more sturdy and reliable. Metal frames with screws and box springs that make up a metal bed can create a lot of squeaking when getting in and out of it. A solid wood platform bed using the techniques listed above will hardly make a sound.
Another benefit is the longevity of solid pieces. Thanks to their high durability, they can be handed down from generation to generation. Old pieces can even be recycled and turned into new furniture pieces. An additional benefit of solid wood is that it can be sanded down and refinished to give old furniture a new life, used repeatedly by different owners.
Smart & Environmentally Friendly
Shopping for solid wood furniture can be environmentally friendly. Some pieces are made out of reclaimed or recycled wood. These pieces can be quite dramatic thanks to their aged and distressed look.
When furniture is made from sustainably harvested wood, that also helps protect and maintain endangered wildlife and the environment.
When you buy bedroom furniture that will last instead of needing to be replaced every few years, that also helps keep out unnecessary waste from our landfills.
Additionally, you will spend less on furniture, in the long run, and that's just the smart thing to do. Amish furniture offers customized options and they are known for their artisan details.
Tips about solid wood bedroom furniture
When looking at dressers and cabinets, look for floating drawers. This makes handling drawers simple and effortless. They are also less prone to jamming.
Look for dust panels between drawers, these prevent dust from settling on your clothes.
If you move around frequently, look for pieces that can be disassembled and put back together easily. Solid wood furniture can be very heavy.
To keep your bedroom furniture from drying out or cracking in the dry months, use a humidifier to maintain moisture levels in your home or apartment.
If you want the look of expensive wood but don't want to spend that much, Maple stains very well. It's not only attractive but affordable and durable as well.
Images Courtesy of Canva.
Other Posts You Might Enjoy
Bedroom Renovation – Did You Forget Something?
Balanced Bedroom Design to Energize and Relax
Bedroom Décor Tips to Wake Up Energized
Share This Story, Choose Your Platform!