The bedroom is one of the most important rooms in the house. It is our sanctuary, our escape, a place to relax, rest and ready ourselves for the stresses of modern life. So why wouldn't you invest some time and effort in making your bedroom design fit your comforts? There are different aspects to creating your perfect bedroom, only you know what will create an environment that is completely relaxing. In order to have a relaxing bedroom, you need to think about a design style that makes you feel relaxed and proud of as well. Let's discuss ways to help you get your beautiful and relaxing bedroom
Bedroom Design that Makes You Relax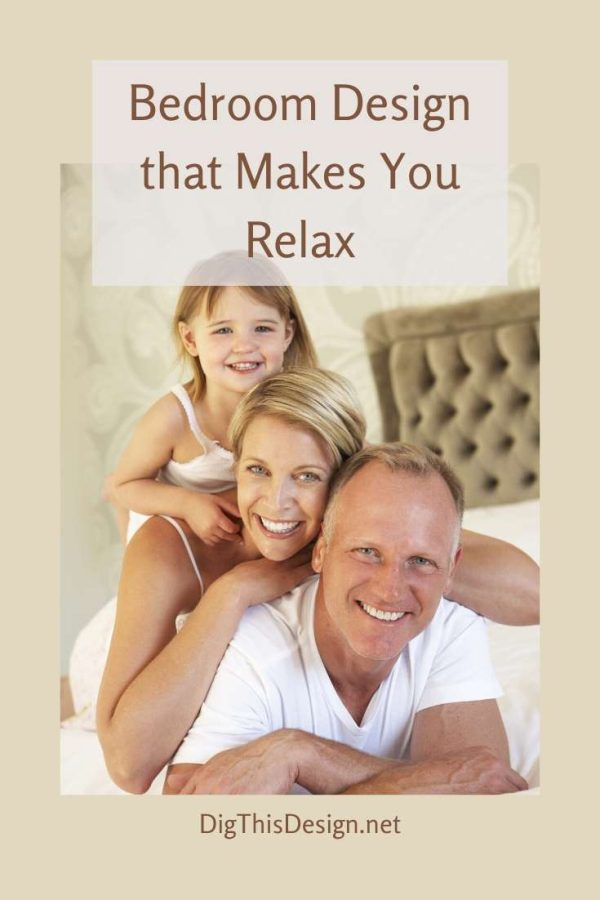 Bedroom Walls
Your bedroom should be decorated with items that make you feel at peace. The vertical walls are extremely important due to being so visible when you walk into your room or waking up in your room. There texture, color, or art should be calming to us, so you will want to give a lot of thought to how you treat and or decorate them.
Art or Picture Gallery – If you like a certain piece of artwork then by all means prominently display it in your bedroom. Art evokes emotion, so you want to pick something that creates a sense of calm for you and allows you to relax.
Family Photos – Family photos are great to displayed in a bedroom. There is something about surrounding yourself with pictures of friends and family that bring up memories of good times which takes us back to a happy place.
Colors and Textures – Colors and textures create the look and feel you want to bring into your room. Think about what colors give you the best feel and incorporate them into your color scheme. Creating a signature wall behind your bed makes the perfect expression of you.
Make a Statement with the Bed Design
The headboard you chose will make a big bedroom design statement. Let's face it, it is the biggest piece of furniture in your bedroom. Call it the anchor piece to which the rest of the furniture pieces will revolve off of. In contemporary design, you want to consider less is best. Traditional style will be more ornate while transitional is a kind of in between and allows you to not be so committed to either one style. Transitional style is trending heavily right now because it allows you to not be so rigid in your decorating choices.
Soft Linens
Dressing your bed in soft linens is a must for comfort. A lot of people think that all you need is a high thread count when in fact that is not the only consideration. It is important to know the type of cotton and the softest is 100% Egyptian. I know when I am buying my California king sheets I want the highest thread count and 100% Egyptian cotton!
Add a Bench or Settee
This is not just a passing trend, it actually adds comfort to your bedroom. This is a place where you can sit and read a book, watch TV, or tie your shoes. It also adds a designer look to any bedroom. There are many different styles to choose from like this Hollywood Regency. I love the look of the settee at the end of a king size bed.
Lighting
Lighting is so important for comfort. Too much lighting can make you really uncomfortable. In bedroom design, I like to design a layered lighting plan. This gives you options for relaxing, reading, or getting dressed for work. Decorative lighting is important for creating the style of the room and should be selected with that in mind.
Images Courtesy of Canva.
Other posts you might like:
Dream Bedroom – A Guide to Creating Yours
Summer Bedroom Decorating Tips
Ways to Make Your Bedroom More Contemporary
Share This Story, Choose Your Platform!