A luxurious bedroom does not mean spending thousands and thousands of dollars. There are many different ways to make your room appear richer and luxurious without costing you a fortune. With a few thought-out moves, you can make your bedroom look luxurious without breaking the bank.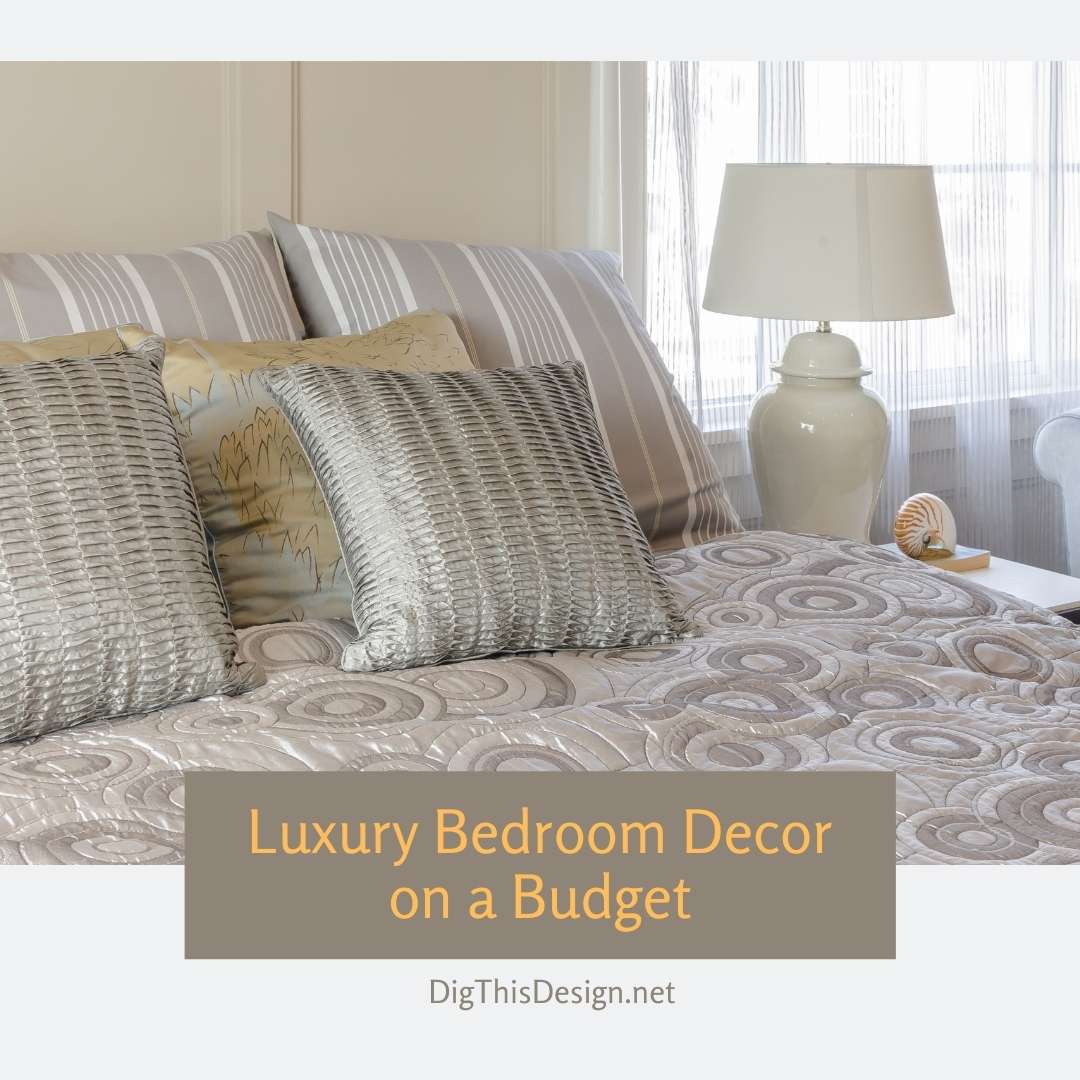 Wall Color
The perfect wall color is an inexpensive way to brighten up your room. Neutrals and light colors go with everything and anything. Using neutral colors on the wall lets you play with colors with accessories and bedding. Use colors such as cream, beige, light grays, blues, or yellow.
Find Existing Accessories in Your Home
Rearranging pieces in your home and essentially "shopping" in your house before going out and buying items is a great way to save money and stay within your budget. For instance, use glass vases and fill them with colored marbles or fresh flowers. Bring in photo frames from your living room or bring in items from your china cabinet and display them on shelves in your bedroom. Make sure you only display a couple of key items to keep the room neat and clean.
Rich Pillow and Throws
To add additional richness to your bedding, use expensive looking decorative pillows and a throw at the foot of your bed. To add height, color, and texture try folding the decorative throw in half. Also incorporate a variety of textures to enhance luxury such as silk, wool, and woven fabrics.
Hardware Details & Light Fixtures
Although hardware details and light fixtures seem like small changes, these details can make a huge difference in conveying a certain style. Hardware on doors and dressers create a luxurious feeling by only spending a little money. Light fixtures also add sophistication and helps draw the room together. Home improvement centers have a large variety of styles to choose from.
Invest in Key Pieces
Invest in a couple of exceptional furniture pieces that set the tone of the room. It's better to have fewer pieces then many to make your bedroom look luxurious. Examples include a comfortable chair, side tables, headboard and dresser. If you have old items, use new hardware detail, paint, and upholstering to turn your old items into brand new!
Images Courtesy of Canva.
Share This Story, Choose Your Platform!