Bedrooms never seem to come out on top of the priorities list when redecorating your home. Living rooms and kitchens are social hubs of the house, where you entertain guests and spend time as a family. But it is important to have a comfortable and cozy space of your own, and it's not difficult to achieve the bedroom of your dreams. Here are a few suggestions to create your beautiful retreat!
Designing Your Bedroom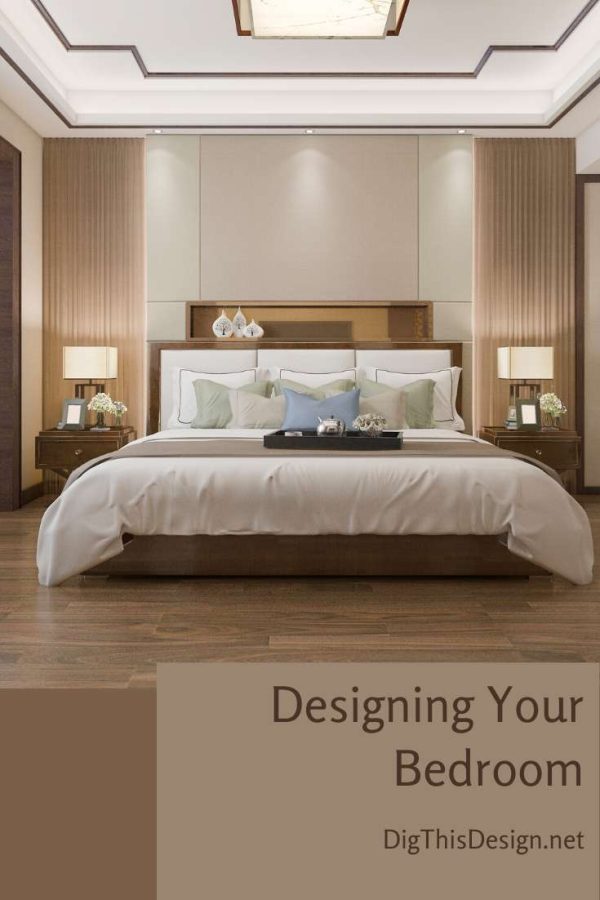 Choose a Style
First, you need to decide what look you want for your bedroom. Ask yourself what makes you feel at peace because ultimately this should be where you decompress at the end of the day and find rest. This is a vital first step before redecorating to create a defined feel. Coastal themes incorporate light and airy colors, with white washed flooring and nautical elements. Minimalistic bedrooms are clean and modern, creating a calming and zen-like environment. Or perhaps luxury and glamorous are more your style? Focusing on statements pieces and elegant shapes creates a charming and dramatic look. The internet is a brilliant place for finding inspiration, but try not to get too carried away. Stick with what is achievable within the limits of your budget and available space.
Pick a Color
After you've chosen a style, it is easier to choose your color theme. The bedroom is a perfect way to experiment, either light neutral colors or bold and dramatic will work here. If you share a bedroom with a partner you want to include them in the decision-making process. The color of the room is a big statement and you want to make sure it works for both of you.
Select a Bed
The bed is the most important piece of furniture in the bedroom, simply because it will take up the most space and will act as a focal feature. Browsing in stores can give you an idea as to which style you prefer (remembering to stick with your chosen theme), but ordering online on places such as Lovethesign.com is simple and easy. Perhaps copy and pasting pictures and creating a dream board may help pull all of your elements together.
Choosing Other Furniture
Your bedroom will also need to be a practical place. Wardrobes and chest of drawers are brilliant at keeping things tidied away and looking neat. Take special care when choosing these as they will need to accommodate not only your things but compliment your style as well. Chairs and chaises are perfect at creating reading nooks, making your room a personal retreat. And of course, a dressing table can display perfumes and jewelry, rather than hiding them away.
Bedding
Once your bed and furniture are in place, it's time to start thinking about dressing it all. Plain covers create a neutral space for highlighting other objects, whereas patterned prints establish a focal point. Buying a couple of different bedding sets allows you to rotate them and keep everything looking fresh.
Rugs
Rugs look fabulous on hardwood flooring and carpets. If you are short on space, a large rug laid under the bed can act as an optical illusion, making the room appear wider. If you are lucky enough to have a large bedroom then a strategically placed throw can fill the space and add texture to your design.
Decorating
The last step in creating the bedroom of your dreams is to accessorize! Lamps and candles encourage a cozy feel to your bedroom, with trinkets and decorative pieces showing off the theme of your room even more. Try not to clutter, and make sure all your pieces are specifically chosen to carry out a job. Whether to light up a dark corner or simply fill an empty bedside table.
Images Courtesy of Canva.
Other posts you might enjoy:
50 Bedroom Ideas for a Better Nights Sleep
Summer Bedroom Decorating Tips
Share This Story, Choose Your Platform!