A new trend is about, and the design combination of black and white gives any room a classic and sophisticated appeal that is timeless. We've put together some design inspirations for your bedroom that set all sorts of different moods and tones, by simply using the two color schemes.
White alone with an accent of black is a lovely statement to make, or both black and white together, but nothing gives a strong statement like a black bed and room.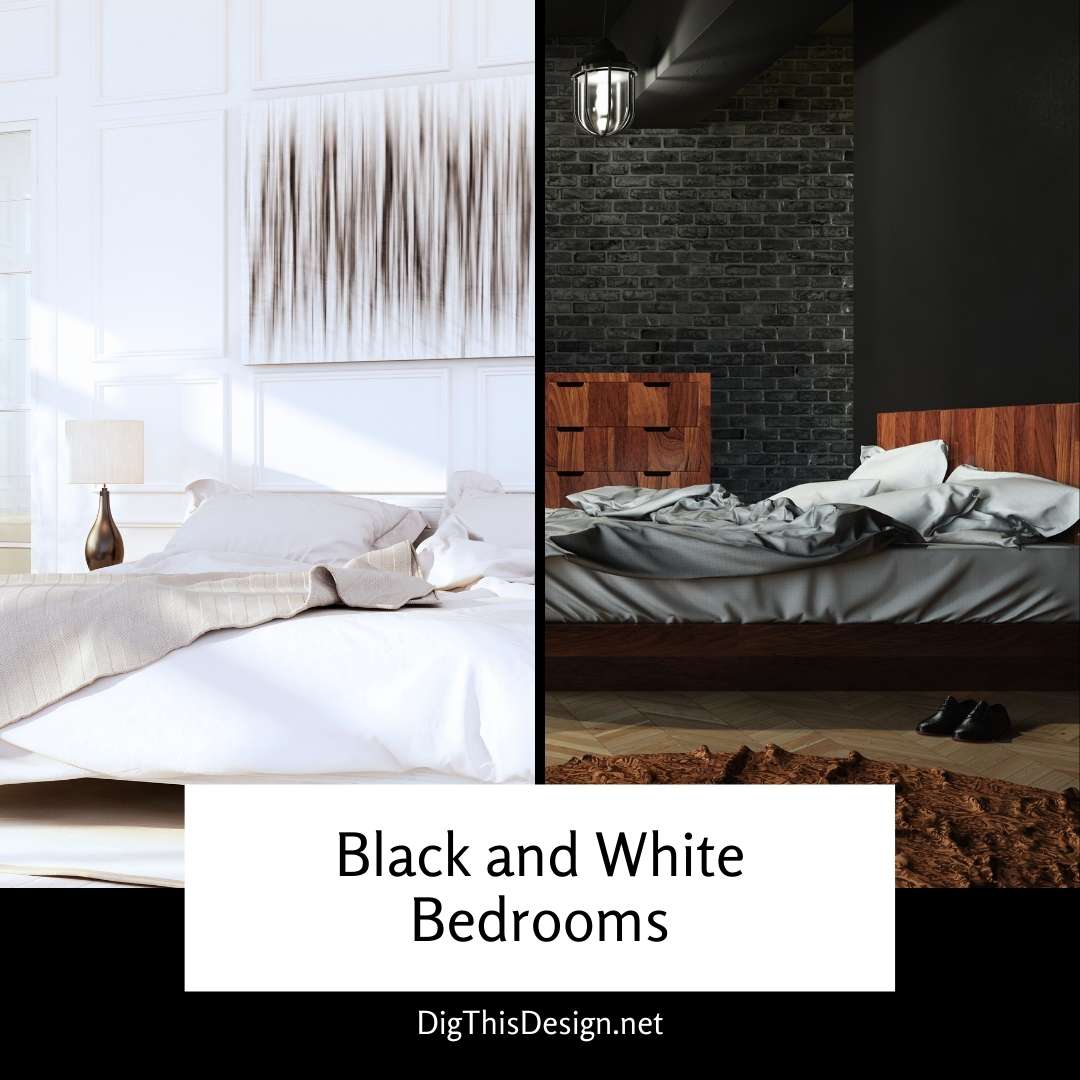 White Bedroom Trends
There isn't anything more minimalist than a simple white room. It's clean and elegant, and when accented with a color as simple as black, the room becomes that much more intense.
A white bedroom can be crisp and white except for a plain black wall and a small touch of black in a pillow bringing the two colors together as one.  This is a regal design inspiration.
Another inspiration is for a plain white bed that is luxurious and glamorous. Try a black and white bedroom touched with glimpses of black everywhere, and a gorgeous chandelier above the white bed to bring the room to an even more divine appearance.
Black and White Bedroom Trends
Bedrooms that feature the theme of black and white together come off as minimalist, strong, and often elegant. There is something powerful about simplicity in a design.
If you have a smaller space, make it feel much larger by keeping the main color white with accents of black all over the room. Add a gorgeous mirror.  Mirror's are a very smart way to make a smaller room feel larger.
A black and white bedroom is elegant but can also have masculine energy.  The use of both black and white shows that the use of colors don't have to be a minimalist setting.
A mostly white simplistic bedroom has subtle black nuances that elevate the brightness of the room, but keep together a constant trend of black and white together.
Black Bedroom Trends
Black is bold, and while it may be intimidating to use as a main color of a room the fear of making things too dark isn't necessary when you make the right accents and combinations. It has the ability to be luxurious and elegant.
You can have a gorgeous black bed in the bedroom surrounded by white walls with only a devastatingly regal chandelier above to keep the bold theme. This is a strong minimalist inspiration.
Images Courtesy of Canva.
Share This Story, Choose Your Platform!