We spend a lot of time in our bedrooms – so it's no surprise that many of you are the on the lookout for new ways to decorate your bedroom. We've put together nine ideas that we think you'll love!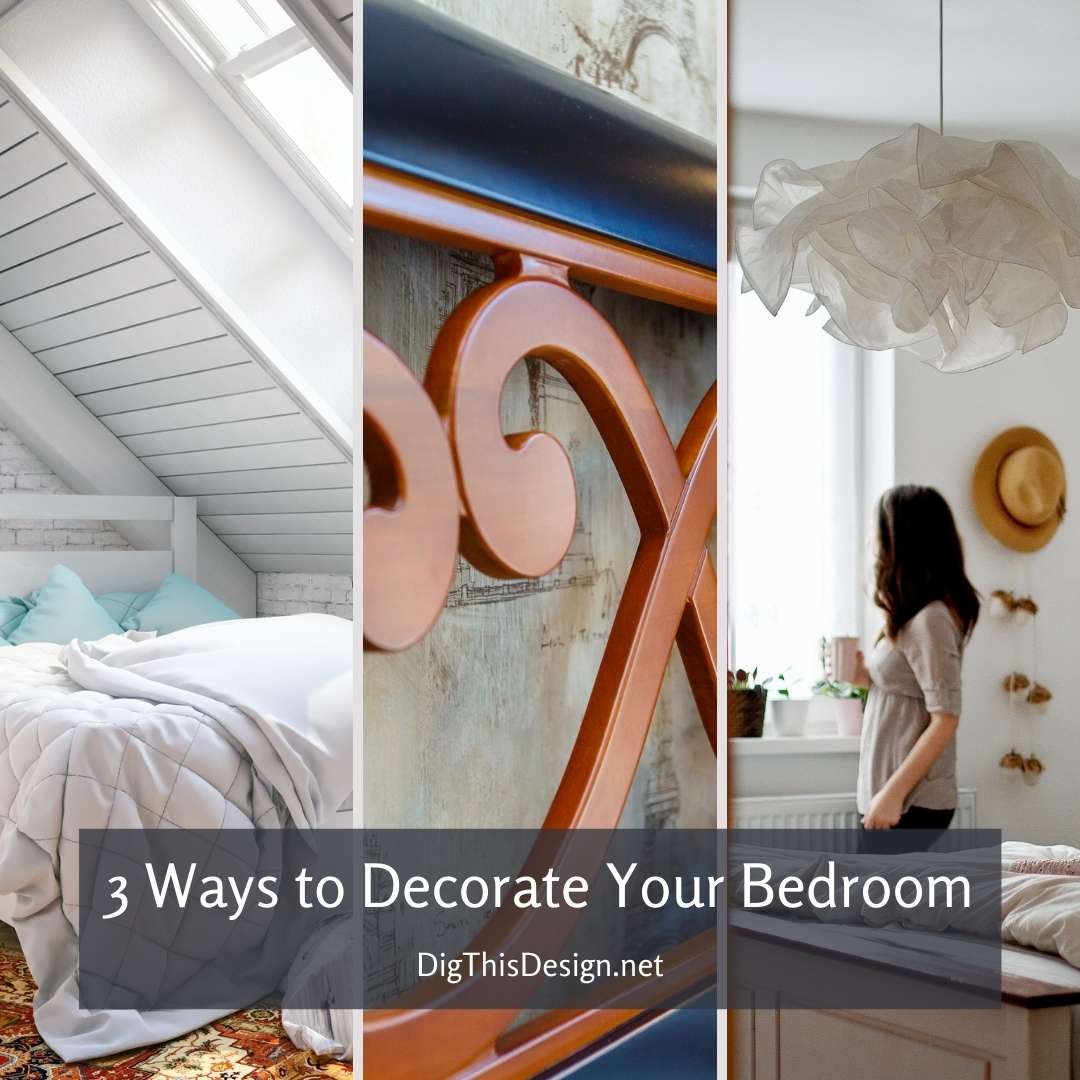 Loft Bedroom Inspiration
This bedroom is amazing! In a loft space, the bed and storage stay low so that an office space can be positioned high. We love that this space is adaptive – instead of trying to change the environment, the designer played into the grey walls, exposed steal and rough surfaces:
Make a Stunning Statement in Your Bedroom
Looking for ways to decorate your bedroom that will take your breath away each time you head for bed? Then it's time to color outside the lines with a statement piece like this wood carving that is being used as a headboard.
White Wash Your Bedroom
White is a color – and one that is often passed up when we think about redecorating a room. But, as this bedroom shows, the color white can be the cornerstone of a great way to decorate your bedroom:
Two of the things that really make this room pop  are the light fixture and the moldings/trim. The detail in each are stunning!
Want more ideas for ways to decorate your bedroom? We're filling up a whole board with beautiful bedroom ideas at Pinterest – Join Us!
Images Courtesy of Canva.
Share This Story, Choose Your Platform!