With the arrival of summer, it immediately lifts your mood and puts a spring in your step. This makes it the perfect time to give your bedroom a summer makeover, and you will be amazed at the impact that this can have on how you feel each day. During summer, it is all about bright colors, fresh air and feeling good; this can all be used to revamp your bedroom to make it your own summer haven. There is a few summer bedroom decorating tips that will make it easy.
Summer Bedroom Decorating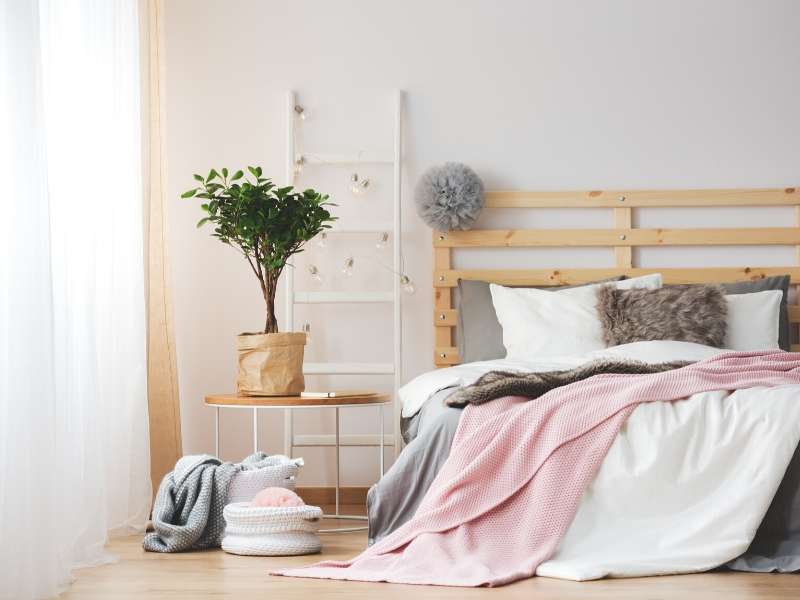 Hitting Refresh
Before getting started on your summer bedroom decorating, you will want to give your bedroom a summer clean. This involves throwing anything you don't need out and wiping down the surfaces. Although not the most fun, this will give you a fresh start and will immediately improve the look and feel of your bedroom.
Injecting color
Next, you will want to add some fresh colors and natural touches to bring the room to life. This can include your favorite flowers or plant life, and a scented candle or incense can also add a summery fragrance. Painting the walls a bright color will make a huge difference if you want a complete revamp, and other ways to do this include hanging seasonal artwork (think beaches, flowers, boats etc).
A Summer Breeze
To allow for a summer breeze to flow through your room and circulate the air, it is worth switching to sheer curtains. A desk fan can also keep you cool during the most humid days of summer.
The Bed
Next, a bedroom makeover is not complete without addressing the bed. This will be the first thing you look at when you enter the room, so this too will need to be light and breezy. This could be as simple as investing in some colorful new sheets, but for a completely fresh start, you may want to consider purchasing a new bed. Not only will this transform your bedroom, but it will also have a positive impact on your life. For the widest range, it is worth visiting specialists such as BedzRus to find what you are looking for.
Finishing Touches
You can add a few personal finishing touches such as new photos, ornaments and furniture to ensure that the room feels like a fresh new space and somewhere that reflects the warmth of outdoors. With all of this, your bedroom will now be looking like a summer oasis and the ideal space for opening the windows up and relaxing in bed with a good book.
Images Courtesy of Canva.
Other posts you might like:
CHILDREN'S BEDROOM STYLES FOR 2014
WAYS TO MAKE YOUR BEDROOM CONTEMPORARY
LUXURY BEDROOM DECOR ON A BUDGET
Share This Story, Choose Your Platform!