We often forget that the walls of our homes are just as important to decorate as the floors. That's a shame because there are so many pictures and decor items to arrange on your walls. In fact, your walls are prime decorating space, so don't neglect them.
We never leave a bare space where instead we can put a great accent table, lamp, or chair. However, we often have wall space that we leave blank. But hopefully with the help of Super Cleaning Service Louisville we can change all of that.
Sometimes we leave it blank because we do not want to make holes in the walls, but there are alternatives, and here's a secret: holes are easy to fill in later. If your walls are too bare and you don't know where to begin, we invite you to continue reading for some great suggestions.
9 Suggestions for Pictures & Décor for the Walls of Your Home
1. Consider Molding
While you know about molding at the baseboards, you might not consider the decorative aspect of molding. For instance, you might use it to create a picture frame or an interesting section of the wall.
In a section, you can use multiple types of artwork or create a theme. For large walls, the molding also helps break up the monotony. Also consider painting the molding a contrasting color for an exciting aesthetic.
2. Get Artsy
Art should be seen so, cluster together similar images or styles of different shapes and sizes. If you are an artist, do not be afraid to display your own artwork.
Also, get creative with pieces that you find at garage sales and thrift stores. Hang them sideways (not crooked, but turn it 90°), upside down, or with contrasting colors or styles. Even if you feel that you are not adept at creating art, get creative with your art.
3. Texture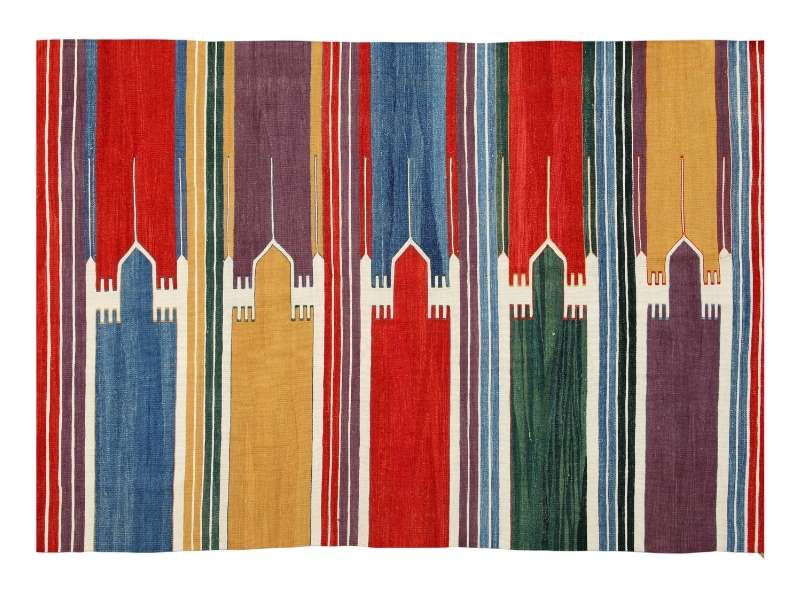 Play with textures and styles. If your walls are stark white and you don't want to paint them, consider hanging a cool woven rug you found at a craft fair. Rugs as wall art is trend that continues to add excitement to modern homes.
You could also hang a sleek mirror next to a relief map. Sure, most people do not have relief maps in their homes, but who says you must be like most people?
4. Use Your Furniture
Coordinate pieces of art or frames to match a piece of furniture. Then, hang art with frames in a coordinating style to match a table you place beneath it. Also, match the wood of the frame with the wood in the bookcase next to the art.
Use the furniture and art to tie the room together. If you have a fabulous accent rug that you want to stand out, hang art that matches the colors in the rug.
5. Focal Points
Make the art the focal point in the room. Often, homeowners make the television the focal point. Consider hanging art so that it is the focal point, and the television is simply an added value.
You might also angle the furniture so that the television can be seen from all directions, but isn't what your guests see upon entering the room.
6. Use Removable Wallpaper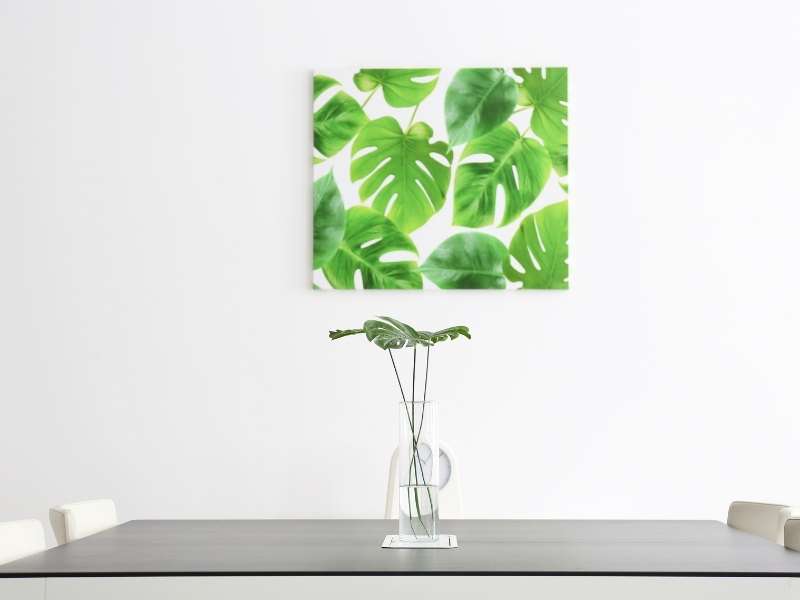 Rather than putting up the messy glue-back wallpaper, consider using removable wallpaper. You can also get creative with the placement. For instance, don't place it on the whole wall. Instead, use it as a backdrop for a mirror or a piece of art. It changes the look of the room, but when you want something new, you can remove it with ease. You can also put the same wallpaper in several rooms for a coordinated, whole house look.
7. Involve the Family
Here's a great suggestion that can easily involve the entire family. Create clusters of family portraits. In the entryway, you might have a picture or two of each child in different types of frames with different backgrounds. For instance, frame a few candid shots of all the kids, but create a circle of professional portraits around them. In other words, frame the pictures with other pictures.
Another suggestion is to create a collage and have a little fun with it if you are tired of the same old look. Create a collage of pictures with your family and family pets but toss in a picture of a favorite movie character or other "Easter-egg" to see who finds it.
Also, create a cluster for each family member and intersperse their choice of random photos. This way, guests see your family both through pictures and personality.
8. Small Bookshelves
A small bookshelf has many purposes. Check out an antique store to find some books with unique covers and turn them into art. First, coordinate the shelf with the style of the room. At the same time, the books create a unique conversation piece. Old books are beautiful on their own, so do not be afraid to make them the focal point of the shelf.
Also try putting small pottery or other DIY craft items on the shelves for a one-of-a-kind look. Your shelves might also be an odd shape if you want to add depth. Additionally, make the shelves a focal point by putting small succulents on them if you are more into that aesthetic.
9. Staggered Gallery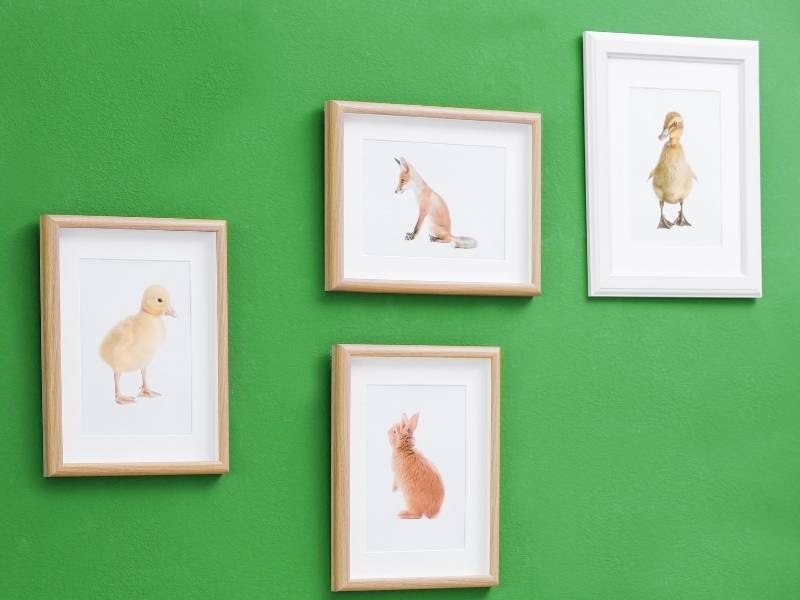 Stagger your pictures decor on the wall for an uneven look. You could pair different sized frames or differently shaped art, and it would not have to follow a specific line on the wall. Staggering the art can also help you to call attention to an individual piece of artwork if you want it to be more prominent.
Final Thoughts
It is our wish that you find inspiration to beautifully arrange your pictures and decor on the walls of your home. Remember, don't feel that you must keep a particular color or paint scheme throughout the house to tie looks together. Rather, use a specific texture, theme, or picture decor frame size throughout your home.
Also, consider a plan for different looks in every room. This might involve having a different theme per room. Themes help if you want your children's rooms tied to the rest of the house. Of course, with pictures and decor, it's always super easy to change anything that doesn't work for you.
If you have any questions or suggestions, please enter them in the comments below. You will also find links below to take you to even more articles about all things design.
Images Courtesy of Canva.
Other Posts You Might Enjoy:
Apartment Decorating; 6 DIY Tips for Ingenious Results
Decorative Fences That Make a Statement
Décor Tips; 5 Ways to Make Your Home Feel Like a Summer Vacation
Share This Story, Choose Your Platform!