If you want your home decoration and furniture to look vibrant, then using bright colors is a great idea. The addition of furniture in bright colors makes your living room look livelier and more pleasant. However, when you are playing with bright colors, things can get a little complicated at times.
For instance, you don't want to use too many bright colors while also blending your furniture with the ambiance of the room. So, to make things easier for you below, here are a few tips to help you use bright colors in your home design and furniture.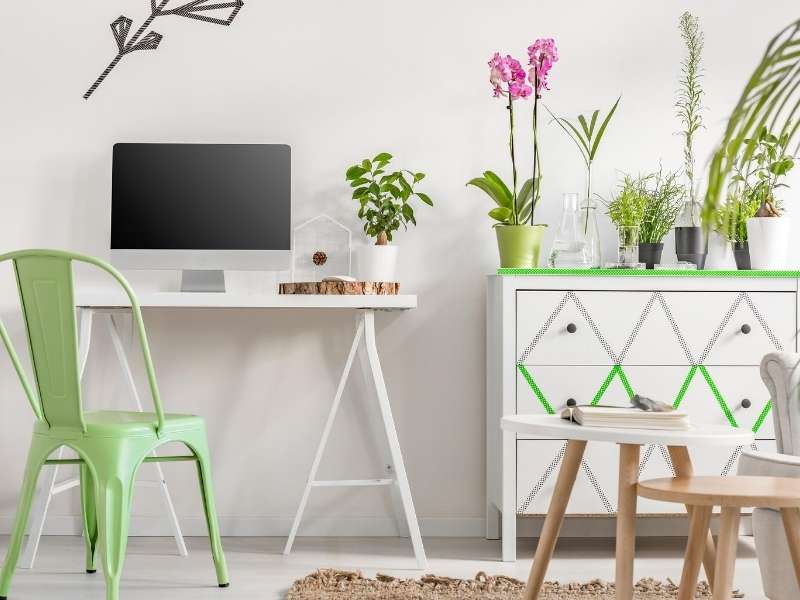 ⎆ Stick to a Single Color Scheme
If you don't stick to one color scheme, then your design will start to look awkward and out of place. So it is essential that you choose two or three colors and stick to them. Also, make sure that the three colors you are choosing aren't just random colors. All those colors must compliment each other for balance of your design.
⎆ Go for Modern Furniture
If you want to play with bright colors, then I recommend you to go with modern furniture. If you're going to get the classic style furniture, then it is time for you to change your mind because that just won't work. For example, if you want to add a cozy sitting place in your living room or lounge, then go for modern colorful ottomans by Room Service 360°. Not only are they more vibrant, but they blend perfectly in any room's environment.
⎆ Let the Color Speak
When you chose a color, keep in mind what that color defines. Different colors have different meanings, and they bring out different emotions. For instance, if you want to make your kitchen brighter, try adding yellow and orange color because it increases your appetite. Similarly, adding blue to your bedroom is an excellent option because it promotes calmness and allows you to better relax.
⎆ Get Inspired by Nature
Can't decide what color scheme to choose? Then, take inspiration from Mother Nature. There's no artist in the world that combines color better than nature itself. Whether it is a jungle, a beach, a waterfall, or a bright sunny day, pick one aspect of nature and get inspired by it. Draw your color scheme from the theme and make your room look like living art. These color schemes help make your place look like a relaxation heaven
Conclusion
Adding bright colors, furniture, and decoration to your house is not as challenging if you know what you want. So, be sure to try different color combinations and designs, but once you choose the perfect color combination, you're ready to decorate. Just make sure that the furniture design is complimenting the colors, and you will get the look you desire.
If you have any other suggestions, please leave them in the comments below. We also offer you several links below to more exciting articles about all things design for your home or business.
Images Courtesy of Canva.
This Is How Your Home Plumbing System Works
Where To Buy Quality Furniture Online Without Paying Retail Prices
5 Cabinet Ideas for Optimal Kitchen Storage
Share This Story, Choose Your Platform!