Without a doubt, technology and the internet have wiggled its way into our daily routines and lives. This large wave of new technological advances, discoveries, and often short-lived trends has been everyone's normal shopping experience since the early 2000s. Of course, everyone absolutely loves the convenience of shopping for quality furniture online.
One might think this new way of conducting business originated in the early 21st century, but it's far from the truth! Online buying and selling made its mark in the world with the first-ever ecommerce company, CompuServe, in 1969. But the ecommerce market catapulted itself into popularity in recent years, used widely by small local businesses and larger ecommerce giants (e.g Amazon) alike.
To be more in-depth, let's recount a brief history overview of ecommerce through the years. If you want a detailed explanation and more, this 17-minute article is the perfect binge read. Read on and find out how e-commerce became a relevant part of our present-day and future.
Some Interesting Facts About Buying Quality Furniture Online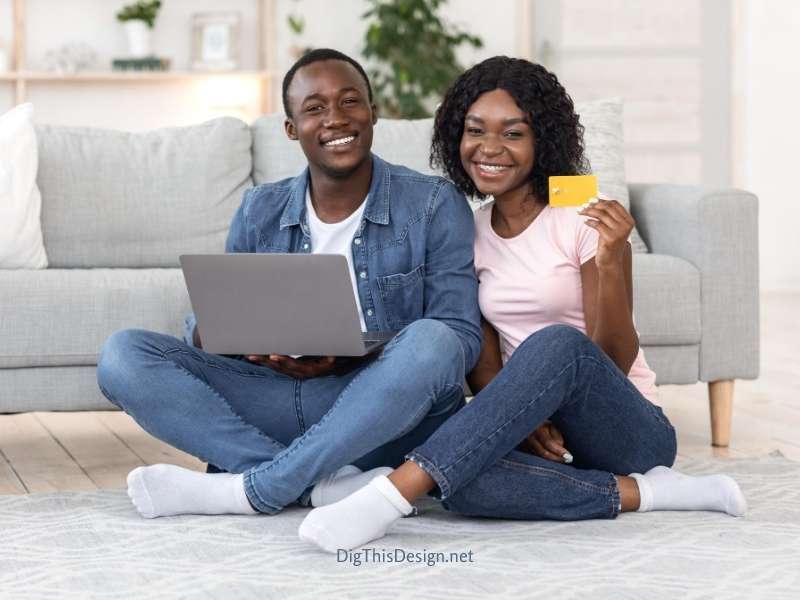 The Greatest Leap Of The Business Industry
10 years after CompuServe became the first ecommerce company, Micheal Aldrich built what is known as online shopping today. His idea will serve as the foundation of many brilliant ideas in e-commerce and will later on form into the 5 different types.
It would be 1994 when Netscape becomes the first browsing tool to exist. A year after, the giants would start their Ecommerce journey, namely Amazon and eBay.
As we step into the early 2000s, it would seem clear that the internet had garnered more attention than before, with popular companies such as Google taking advantage of the field through Ads and Google wallet. Facebook and Instagram would follow suite, taking part in the business field, and continue their online market until today.
Traditional Vs. Online Shopping
Despite the growth that E-commerce had throughout the years, it is still debatable whether going to a physical store to see the products yourself is preferable over window shopping in the comfort of your home. Going online is preferable in many cases such as convenience.
With the pandemic is going on, online shopping had never been used as frequently as the recent months, according to this link: https://www.businessinsider.com/wayfair-sales-soar-as-shoppers-online-furniture-2020-8. 
There are several things to think about, however, when choosing the former or latter as a means to shop.
• Variety of Quality Furniture
One of the pros of online shopping. There is a wide array of quality furniture selections, from bedroom to kitchen needs. You can easily swipe, type, and tap to your choosing, and easily read the descriptions provided. For people who want a lot of options, going online is the best choice.
Compared to that, traditional and physical stores may have minimum designs, types, and even a selection of color. When searching for one in your local stores, you might be limited to what they have in stock and need to compromise with the price as well as the quality.
• Assessment Of Different Quality Furniture
If, for example, you're finding appliances for your kitchen, such as ovens, blenders, refrigerators, etc., online shopping seems ideal. Not only could you quickly compare prices, but the features and specs of each product are one search away. But some furniture, like mattresses and sofas, need to be touched and felt to determine if it fits your desired comfort. This is where a physical store is preferable.
• Difference In Prices
Local physical stores have multiple considerations, such as a large overhead cost, limited audience, and other fees. This in turn will affect their pricing as well as their ability to give customers discounts if they ask for some.
Compared to that, online shopping may garner a national or international audience through traffic and advertising their website, and have lesser overhead cost, and can find suppliers that cost less to source their products. Online stores like Perth Furniture Warehouse do their sales online for customer and owner convenience. E-commerce makes it possible to shop for high-quality furniture without paying for retail prices.
I'm Ready To Shop Online, Anything I Need To Know?
Going with the trend gives us more opportunities to explore and learn new things, but it does not exempt us from making a few mistakes. With that said, here are some tips to follow and give you an easier time in your online quality furniture shopping experience.
• Website Reviews Are Very Important
Take it slow and set aside time to read about several sites where you wish to buy. It doesn't hurt to be sure, as hard-earned money should be well-spent. Buy from reputable brands. If not, read reviews. They're the only thing to assure you of the quality besides having a personal recommendation from a family member or a trusted friend.
• Check Their Return Policies And Shipping Costs
Make sure the website has this policy, first and foremost. If your chosen store has this, put a big check. The next thing to look out for is reviews for returned items. Do they provide free shipping for returned pieces? If yes, add another check. If not, consider that the shipping fee may be expensive the bulkier the item is.
Consider items after you've determined the shipping company you want can carry your piece. Afterward, make sure to check the handling fee as well.
• When Choosing Furniture
Always read descriptions, especially measurements. Many people tend to scan through this and get their item at a much bigger or smaller size than imagined. This might be an error on the customer's part that many businesses tend to deal with.
Colors can appear different in photos. It is encouraged to look for any reviews for that particular item. Most reviews tend to allow you to upload a picture you took of the item, so looking at those might be more reliable than the ones the website puts up for aesthetic purposes.
Lastly, find a lot of options and compare prices. Some stores might offer it for a lower price than others, and you don't want to miss that chance. Follow this page for money-saving tips as you furnish your home. As much as businesses try to give you better offers, the cheaper one tends to be more attractive to thrifty customers.
Shopping online may have many benefits but being careful and practical always count. Get used to using the Internet and the online market often, considering it isn't going to disappear anytime soon.
If you have a suggestion or question, please leave them in the comments below. Also check out the other interesting information below for all things design.
Images Courtesy of Canva.
5 Cabinet Ideas for Optimal Kitchen Storage
Find Your Power as a Professional Structural Engineer
Share This Story, Choose Your Platform!